Thailand Maps
Thailand Location Map
Full size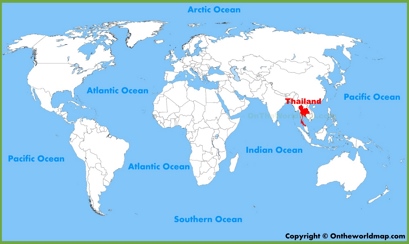 Large detailed map of Thailand with cities and towns
Large detailed map of Thailand with airports resorts and beaches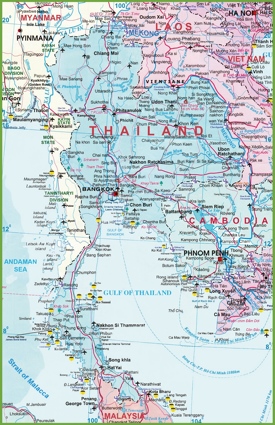 Thailand political map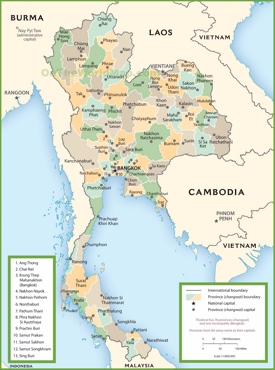 Thailand physical map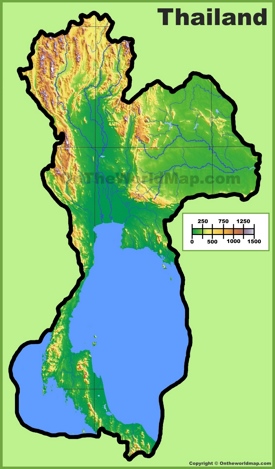 Thailand road map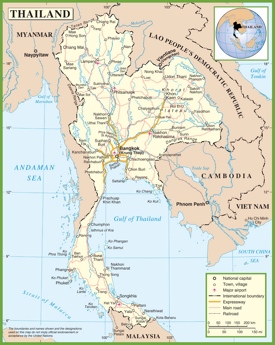 Thailand provinces map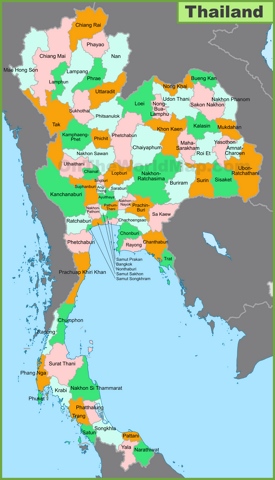 Thailand resort map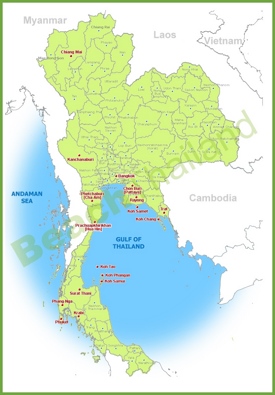 Thailand tourist map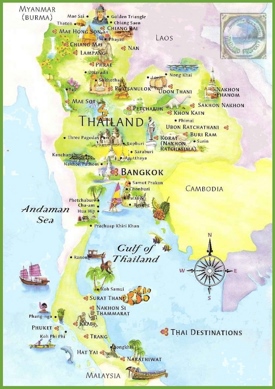 Thailand national park map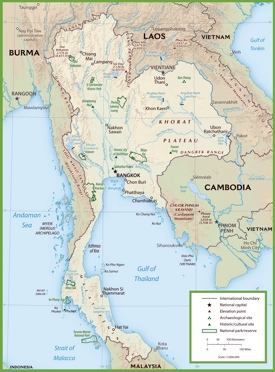 Thailand location on the Asia map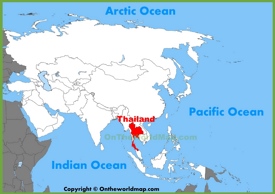 ---
About Thailand:
Thailand is officially named the Kingdom of Thailand and formerly known as Siam. It is a country located in Mainland Southeast Asia (Centre of the Indochinese peninsula). The capital city is Bangkok. The country is surrounded by Laos and Cambodia to the east, the Gulf of Thailand and Malaysia to the south, Andaman Sea to the west, and Myanmar and Laos to the north.

The official language is Thai. Thailand was influenced a lot by India and its culture and religion back in the days. The primary religion is Buddhism. It is one of the most populous countries in the world with a population of 66 million people.

16 million of tourists fly there every year. It has spectacular islands, temples and exotic wildlife. The most popular resorts are: Phuket, Pattaya, Koh Samui and Koh Phangan. Bangkok is one of the most touristic cities in Thailand. Thai food is well known across the world. Almost every capital city in the world has at least one Thai restaurant.

The Facts:
Capital: Bangkok.
Area: 198,115 sq mi (513,120 sq km).
Population: ~ 69,000,000.
Largest cities: Bangkok, Nonthaburi, Pak Kret, Hat Yai, Chiang Mai, Surat Thani, Pattaya.
Official language: Thai.
Currency: Baht (฿) (THB).