China Map
Click to see large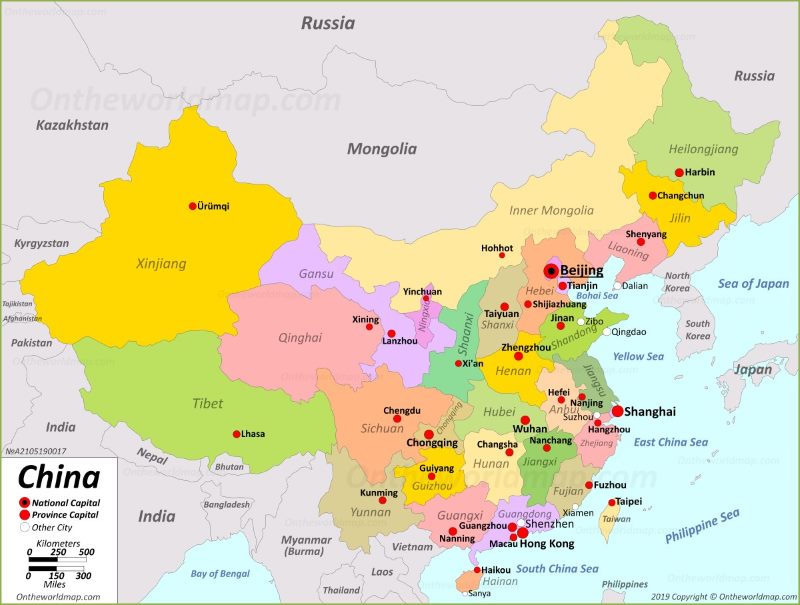 China Location Map
Full size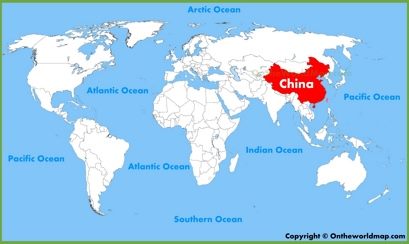 Large detailed topographic map of China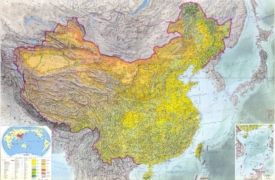 China road map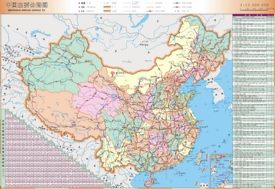 Administrative map of China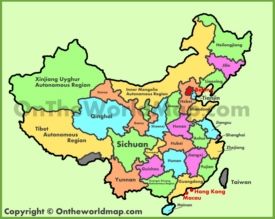 Large detailed tourist map of China
China physical map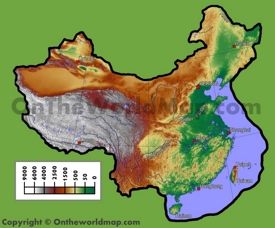 China political map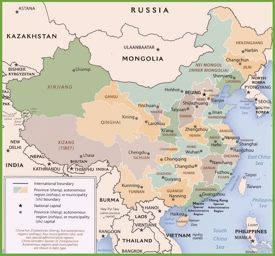 Railway map of China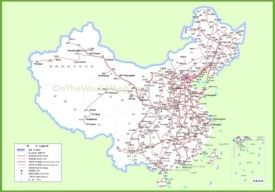 Map of languages in China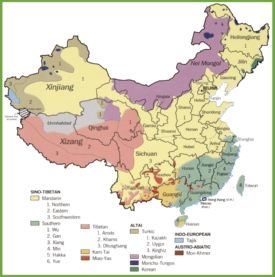 Map of religions in China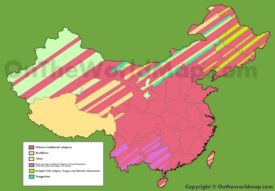 China population density map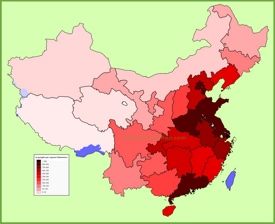 China location on the Asia map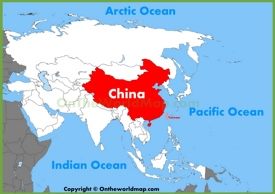 ---
About China:
The Facts:
Capital: Beijing.
Area: 3,705,407 sq mi (9,596,961 sq km).
Population: ~ 1,450,000,000.
Largest cities: Shanghai, Beijing, Guangzhou, Chongqing, Shenzhen, Tianjin, Chengdu, Wuhan, Nanjing, Xi'an, Dongguan, Hangzhou, Hong Kong, Foshan, Shenyang, Harbin, Jinan, Qingdao, Dalian, Zhengzhou, Xiamen, Changsha, Taiyuan, Ningbo, Kunming, Zhongshan, Changchun, Ürümqi, Suzhou, Shantou, Hefei, Shijiazhuang, Fuzhou, Nanning, Wenzhou, Changzhou, Nanchang, Guiyang, Tangshan, Wuxi.
Official language: Standard Chinese.
Currency: Renminbi.
Administrative divisions of China: Anhui, Fujian, Gansu, Guangdong, Guizhou, Hainan, Hebei, Heilongjiang, Henan, Hubei, Hunan, Jiangsu, Jiangxi, Jilin, Liaoning, Qinghai, Shaanxi, Shandong, Shanxi, Sichuan, Yunnan, Zhejiang, Guangxi, Inner Mongolia, Ningxia, Xinjiang, Tibet, Beijing, Chongqing, Shanghai, Tianjin, Hong Kong, Macau, Taiwan.