Timor Map
Click to see large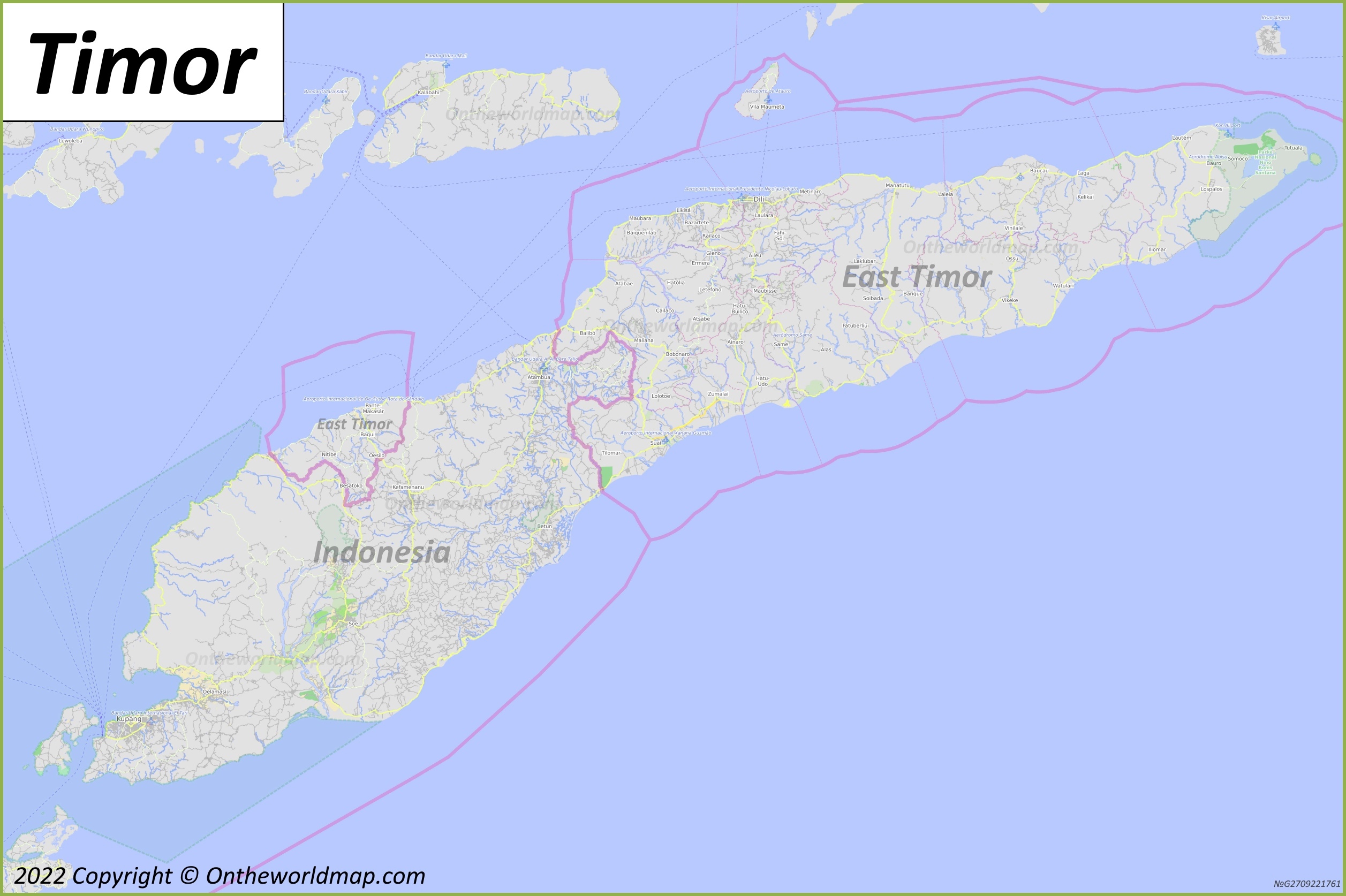 Timor Island Location Map
Full size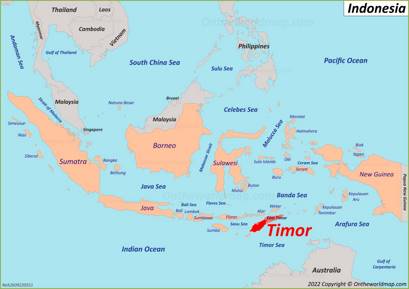 Online Map of Timor Island
---
About Timor Island:
The Facts:
Countries: Indonesia, East Timor.
Province of Indonesia: East Nusa Tenggara.
Municipalities of East Timor: Dili, Ermera, Baucau, Bobonaro, Viqueque, Liquiçá, Oecusse (SAR), Ainaro, Covalima, Lautém, Manufahi, Aileu, Manatuto.
Archipelago: Lesser Sunda Islands.
Area: 11,883 sq mi (30,777 sq km).
Population: ~ 3,600,000.
Cities and Towns: Kupang, Oelamasi, Kefamenanu, Atambua, Soe, Betun, Dili, Gleno, Baucau, Maliana, Viqueque, Liquiçá, Pante Macassar, Ainaro, Suai, Lospalos, Same, Aileu, Manatuto.