Palembang Map
Click to see large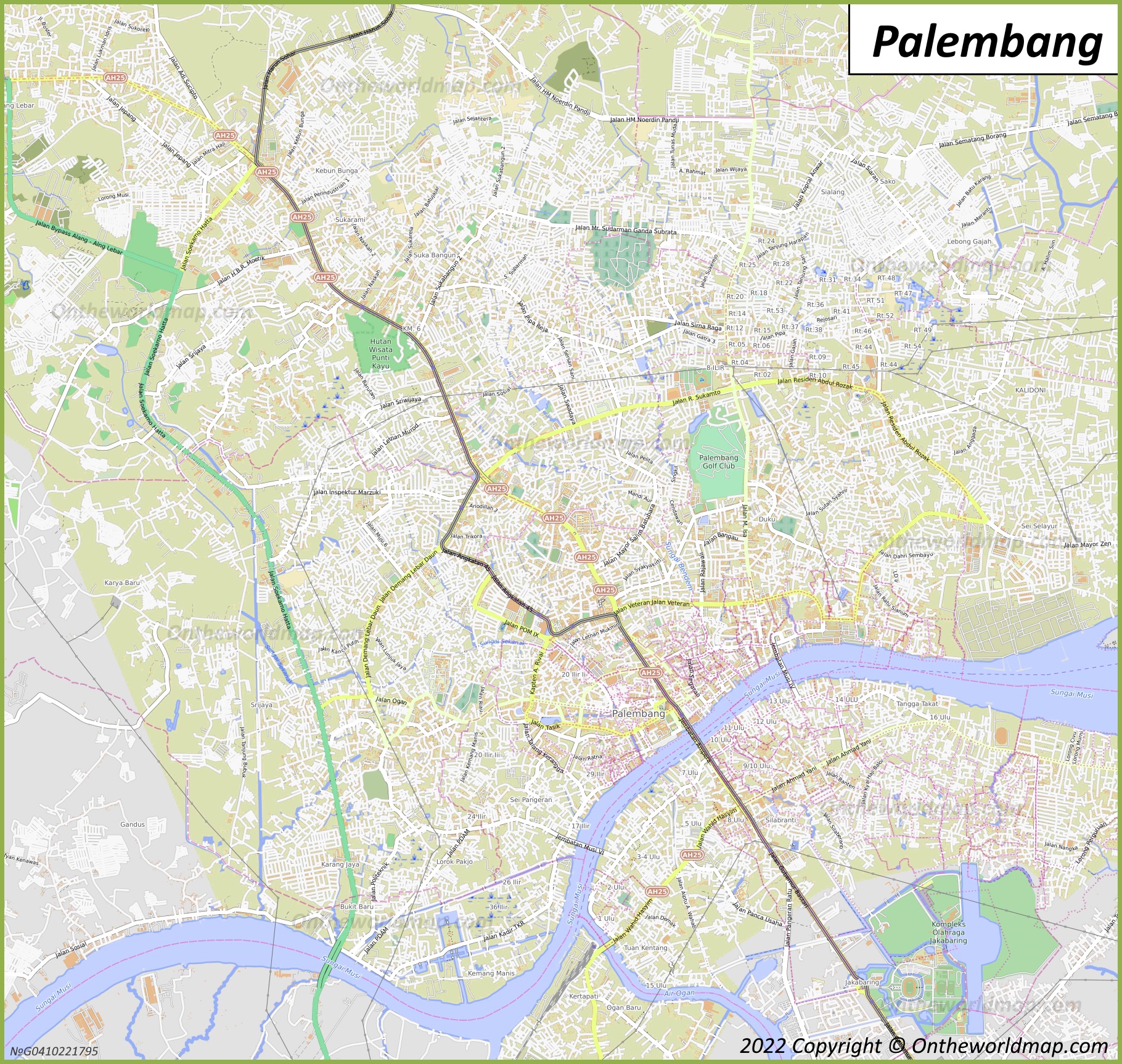 Click to see large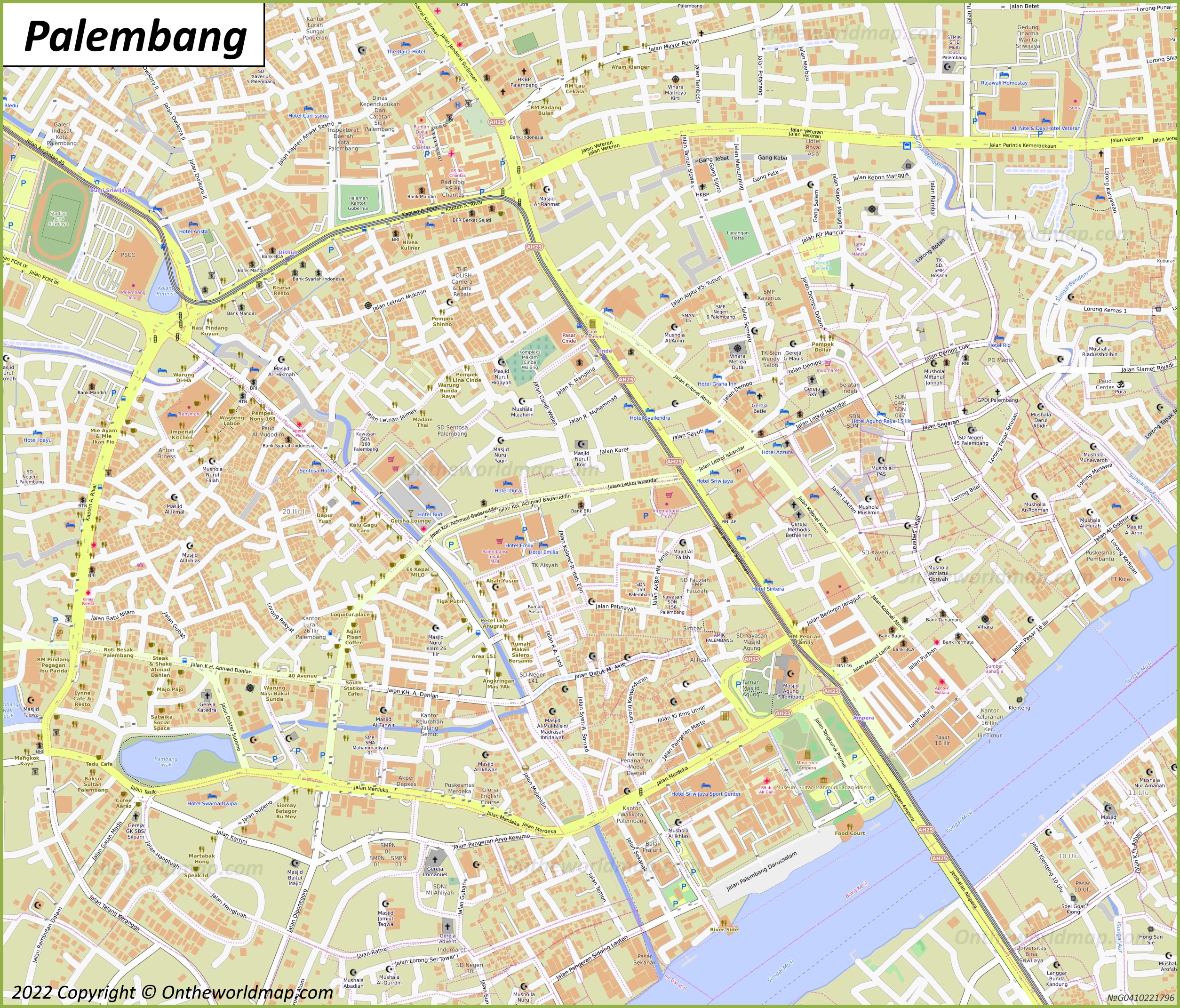 Palembang Location Map
Full size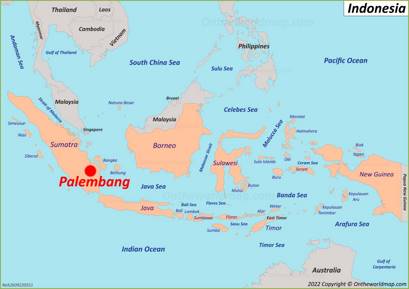 ---
About Palembang:
The Facts:
Island: Sumatra.
Region: Sumatra.
Province: South Sumatra.
Population: ~ 1,700,000.
Metropolitan population: ~ 4,000,000.
Districts: Ilir Barat II, Gandus, Seberang Ulu Satu, Kertapati, Jakabaring, Seberang Ulu Dua, Plaju, Ilir Barat Satu, Bukit Kecil, Ilir Timur Satu, Kemuning, Ilir Timur Dua, Kalidoni, Ilir Timur Tiga, Sako, Sematang Borang, Sukarami, Alang-Alang Lebar.
Main sights: Great Mosque of Palembang, Ampera Bridge, Kuto Besak Fort, Kemaro Island, Kampong Arab Al-Munawar, Kampong Kapitan, Kantor Ledeng, Kambang Iwak, Sriwijaya Kingdom Archaeological Park, Bukit Seguntang, Monumen Perjuangan Rakyat, Sultan Mahmud Badaruddin II Museum, Museum Balaputradewa.