Surabaya Map
Click to see large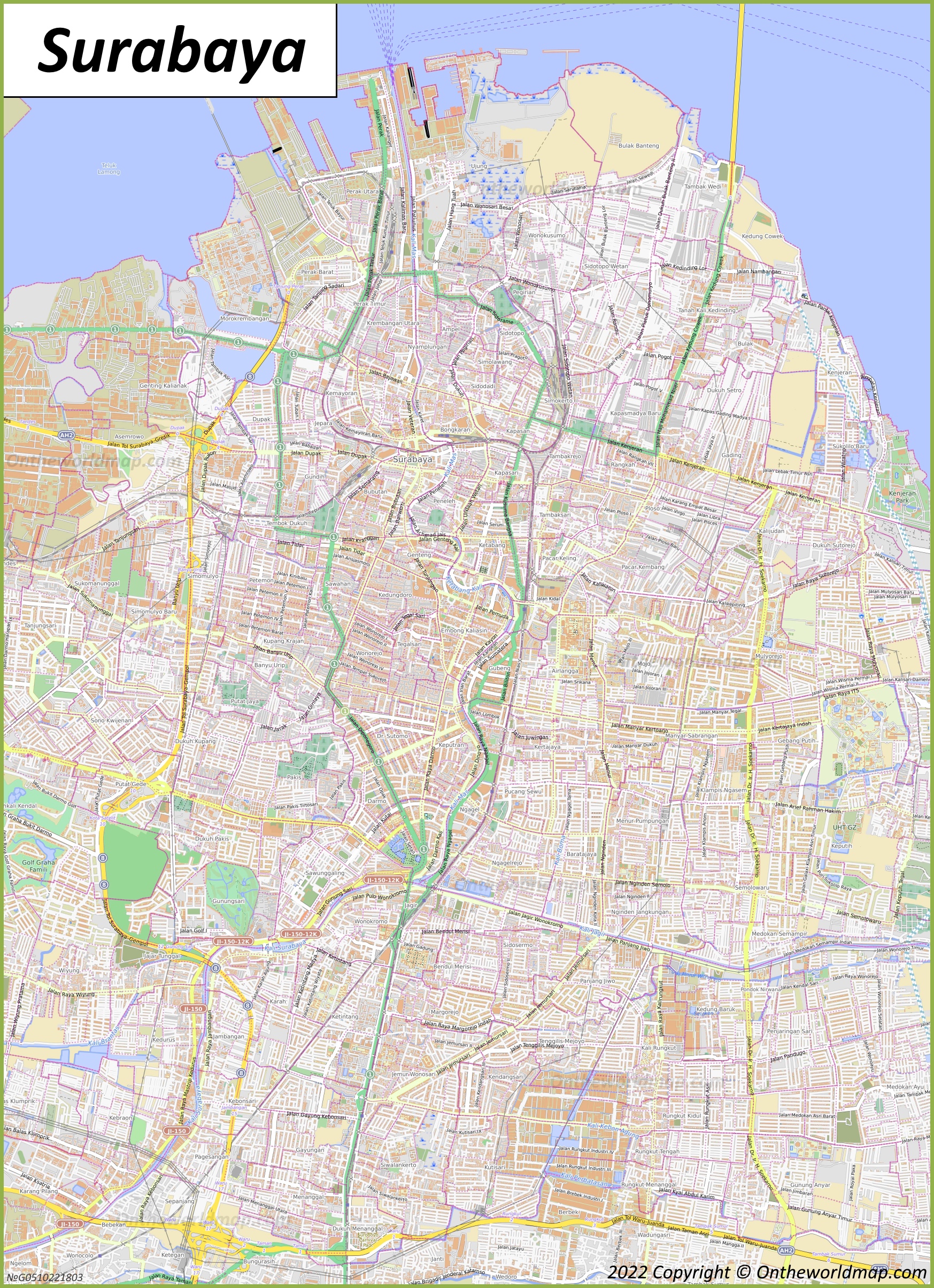 Click to see large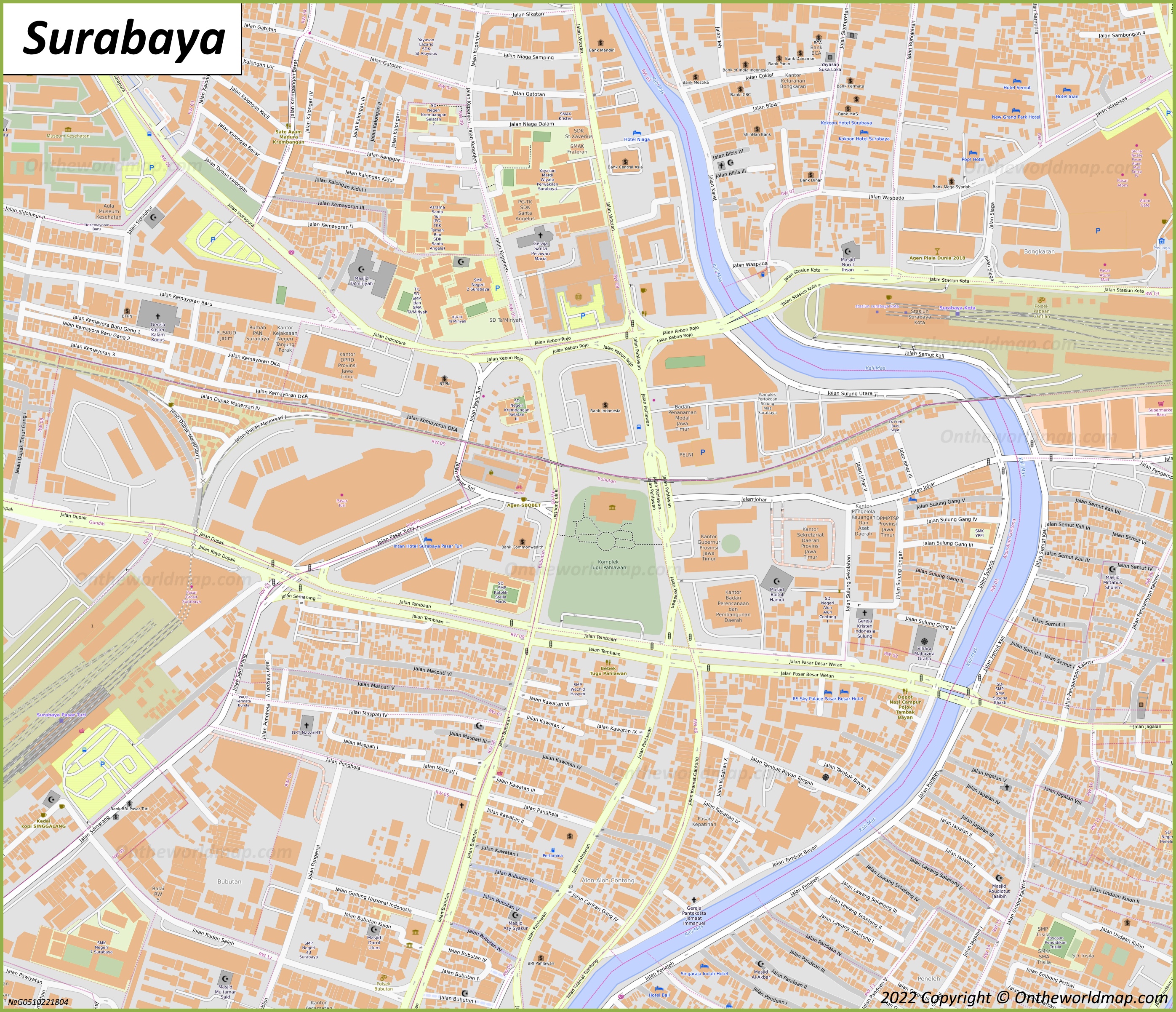 Surabaya Location Map
Full size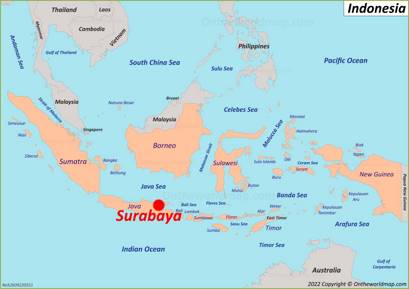 Surabaya Airport Map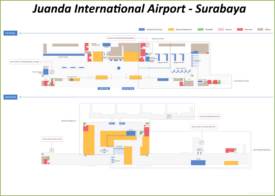 ---
About Surabaya:
The Facts:
Island: Java.
Region: Java.
Province: East Java.
Population: ~ 3,000,000.
Metropolitan population: ~ 10,000,000.
Districts: Karangpilang, Jambangan, Gayungan, Wonocolo, Tenggilis Mejoyo, Gunung Anyar, Rungkut, Sukolilo, Mulyorejo, Gubeng, Wonokromo, Dukuh Pakis, Wiyung, Lakarsantri, Sambikerep, Sukomanunggal, Sawahan, Tegalsari, Genteng, Tambaksari, Kenjeran, Bulak, Simokerto, Semampir, Pabean Cantian, Bubutan, Krembangan, Asemrowo, Benowo, Pakal, Tandes.
Main sights: Suramadu Bridge, Surabaya Zoo, Zheng He Mosque, Al-Akbar Mosque, Church of the Birth of Our Lady, Surabaya, Heroes Monument, Museum Nahdlatul Ulama, Museum Bank Indonesia, House of Sampoerna, Jalesveva Jayamahe Monument.