Semarang Map
Click to see large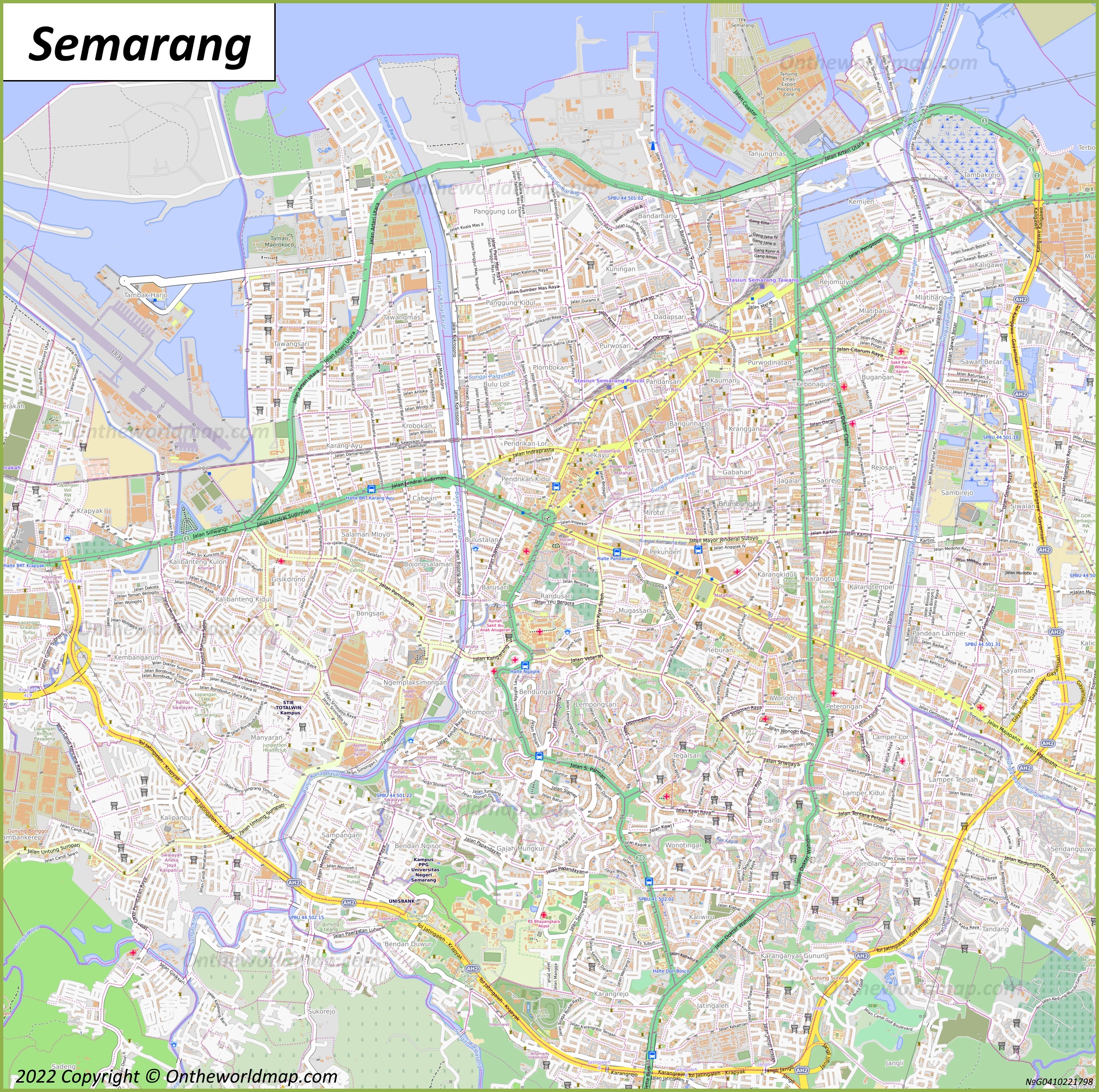 Click to see large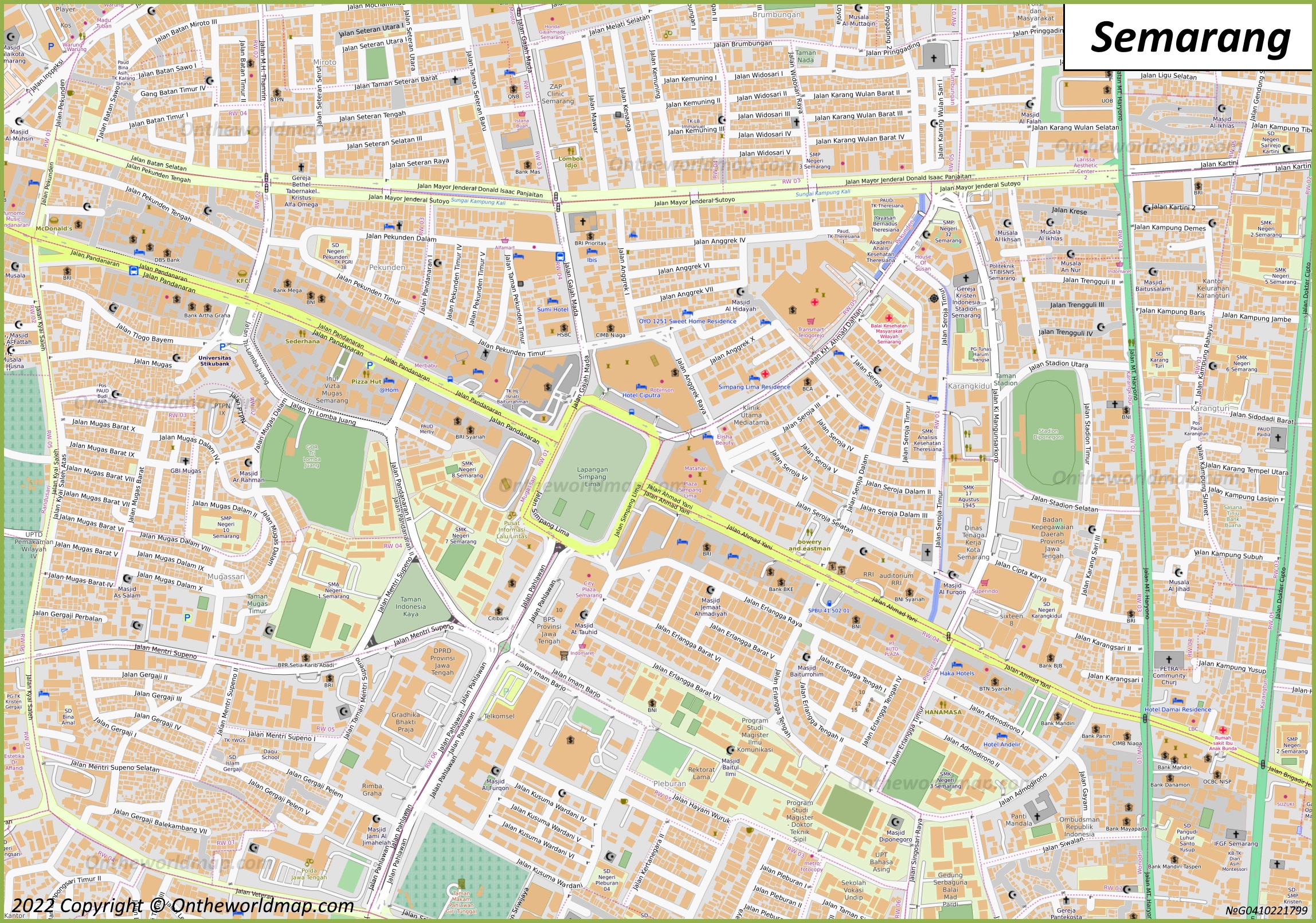 Semarang Location Map
Full size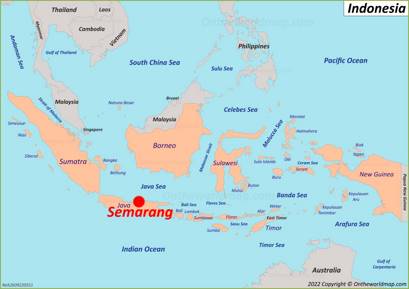 ---
About Semarang:
The Facts:
Island: Java.
Region: Java.
Province: Central Java.
Population: ~ 1,700,000.
Metropolitan population: ~ 3,500,000.
Districts: Mijen, Gunungpati, Banyumanik, Gajahmungkur, Semarang Selatan, Candisari, Tembalang, Pedurungan, Genuk, Gayamsari, Semarang Timur, Semarang Utara, Semarang Tengah, Semarang Barat, Tugu, Ngaliyan.
Main sights: Old Town, Blenduk Church, Chinatown, Tugu Muda, Lawang Sewu, Sam Poo Kong, Great Mosque of Central Java, Vihara Buddhagaya Watugong, Pancasila Square.