Medan Map
Click to see large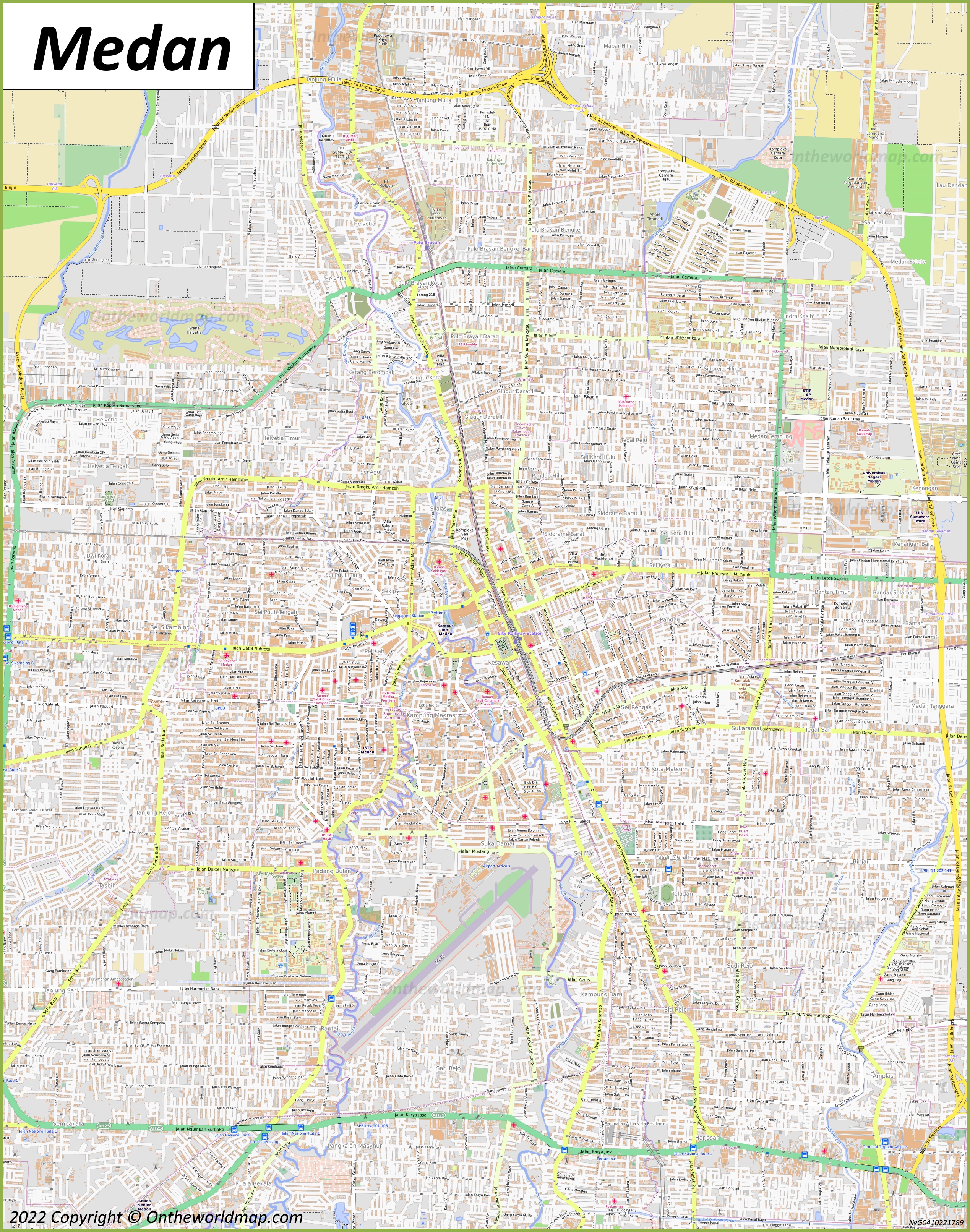 Click to see large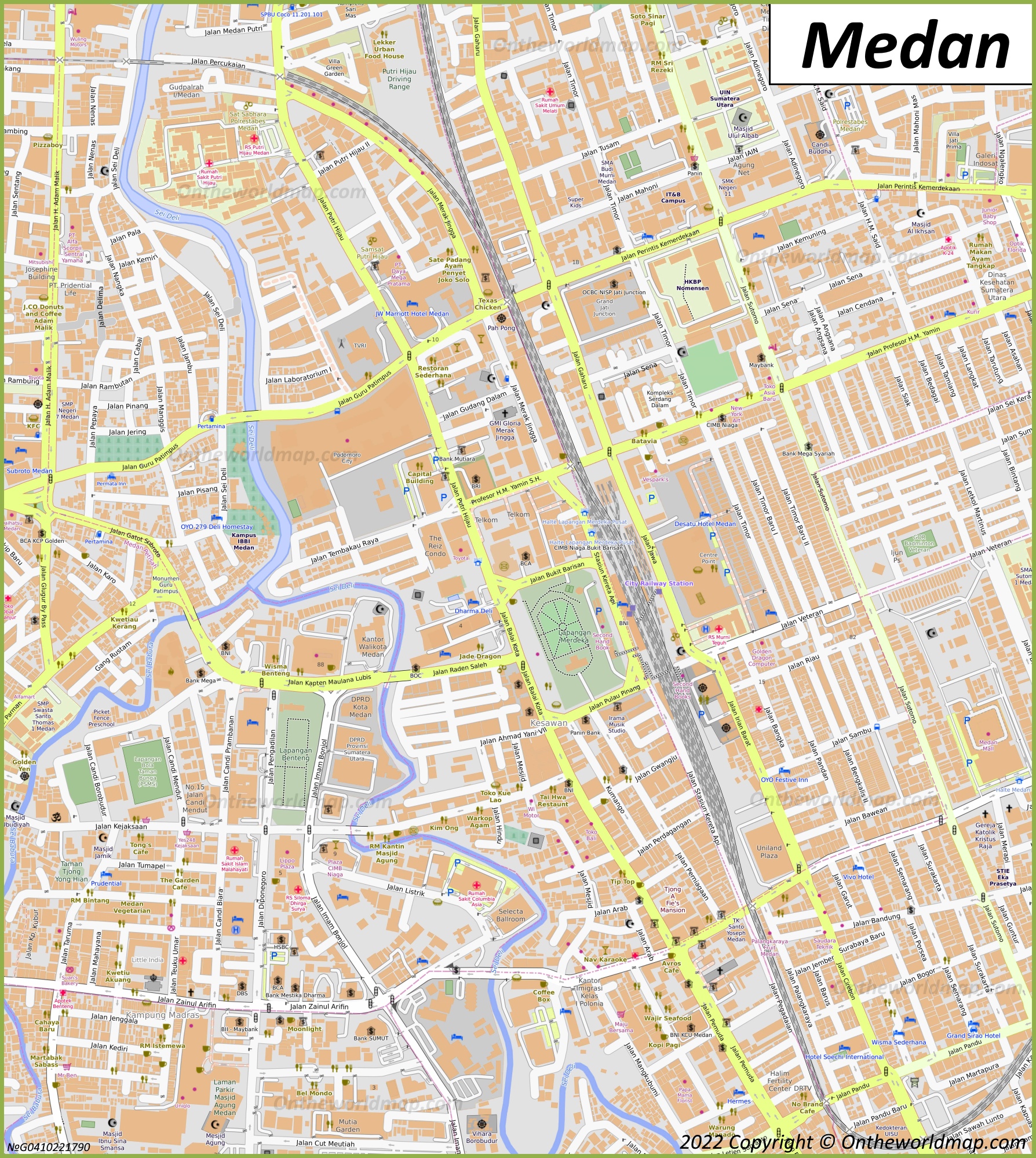 Medan Location Map
Full size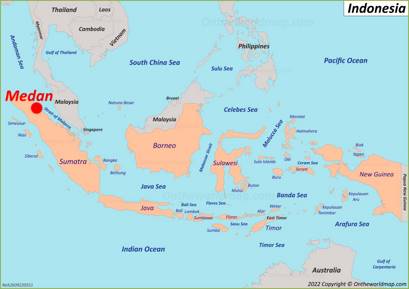 Medan Airport Map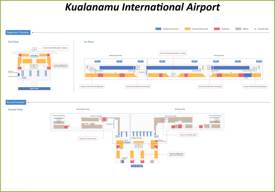 ---
About Medan:
The Facts:
Island: Sumatra.
Region: Sumatra.
Province: North Sumatra.
Population: ~ 2,500,000.
Metropolitan population: ~ 5,000,000.
Districts: Tuntungan, Johor, Amplas, Denai, Area, Kota, Maimun, Polonia, Baru, Selayang, Sunggal, Helvetia, Petisah, Barat, Timur, Perjuangan, Tembung, Deli, Labuhan, Marelan, Kota Belawan.
Main sights: Old City Hall, Medan Post Office, Inna Dharma Deli Hotel, Tjong A Fie Mansion, Maimoon Palace, Great Mosque of Medan, Gunung Timur Temple, Maha Vihara Maitreya, Medan Cathedral, Sri Mariamman Temple, Graha Maria Annai Velangkanni.