Manado Map
Click to see large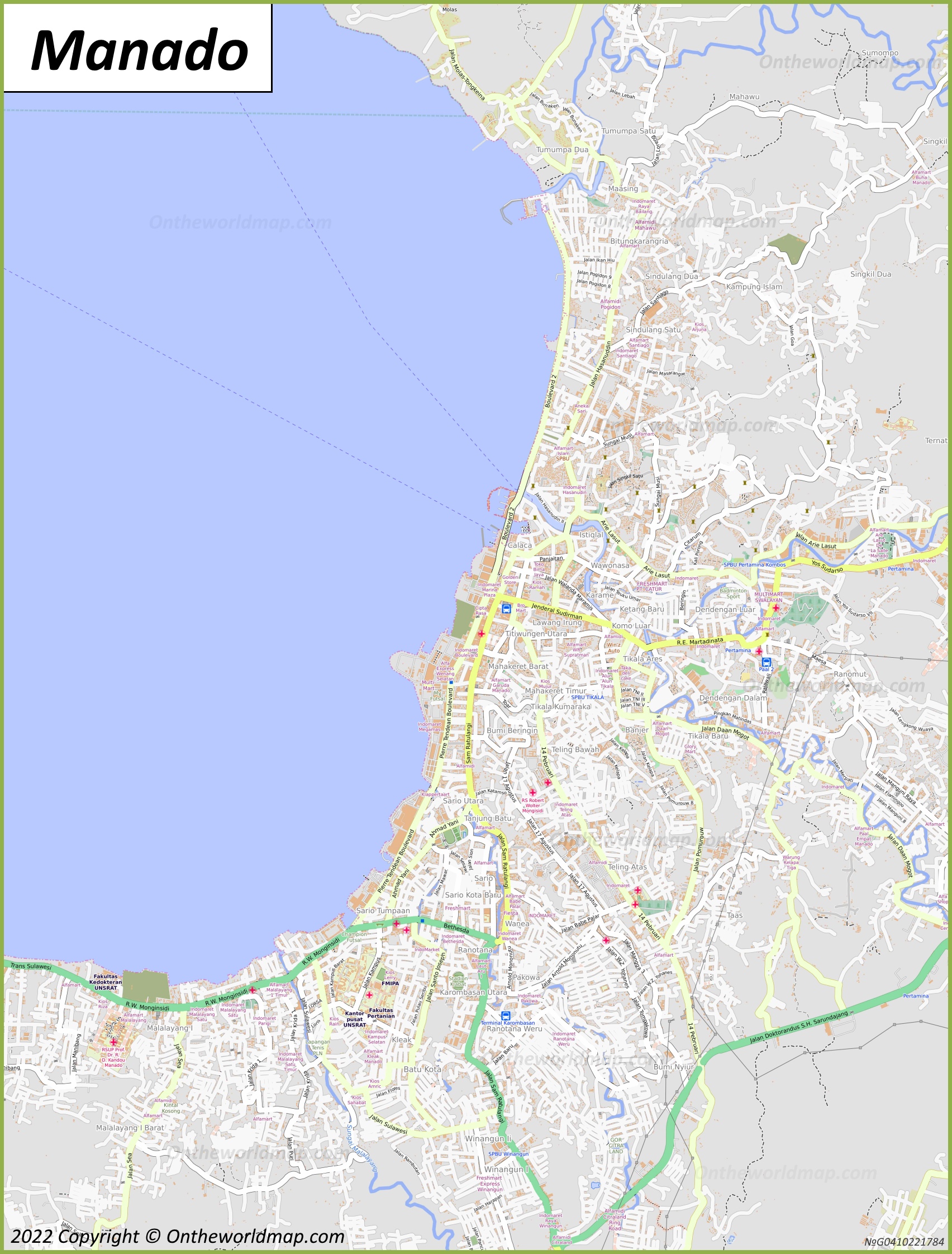 Click to see large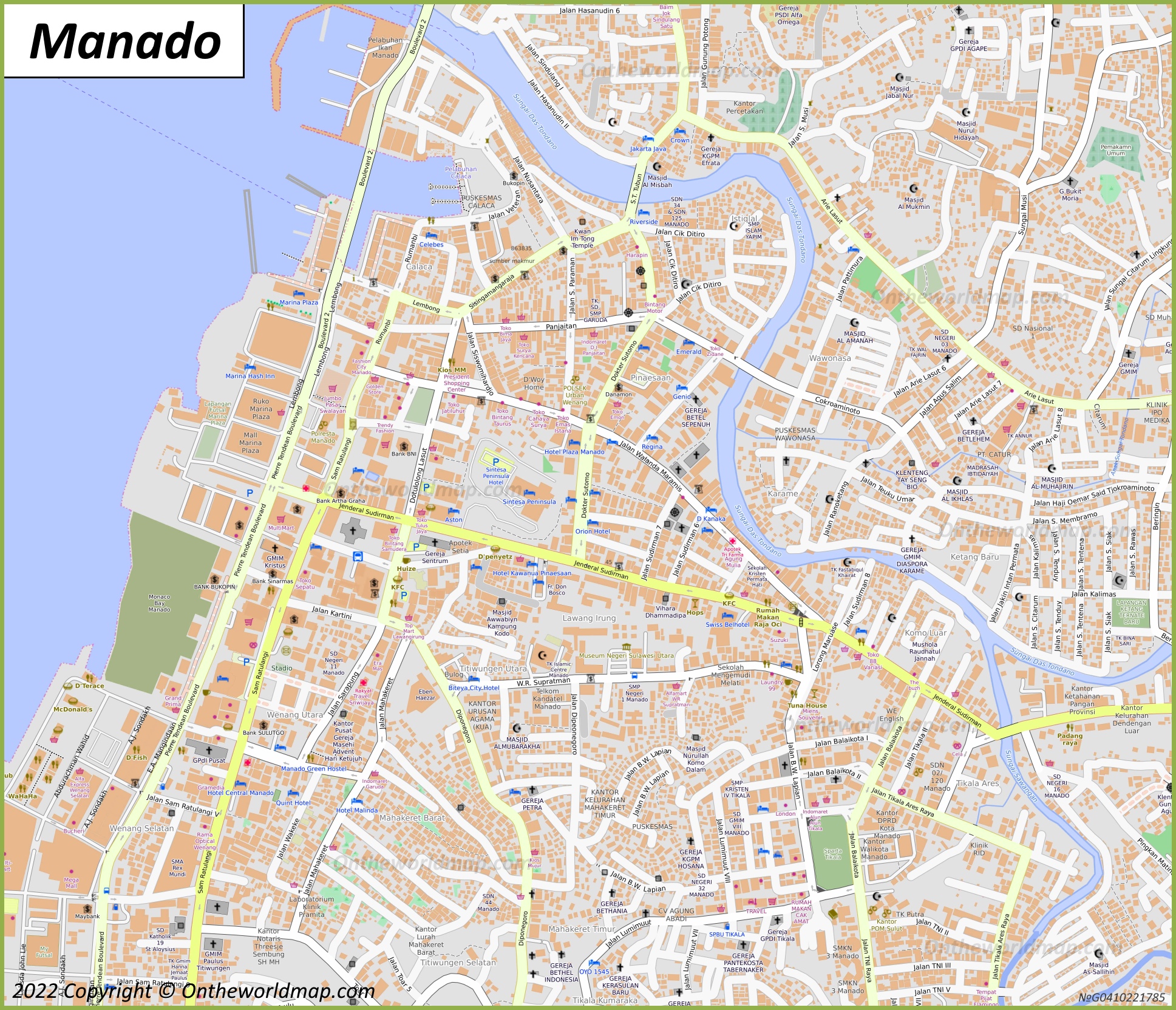 Manado Location Map
Full size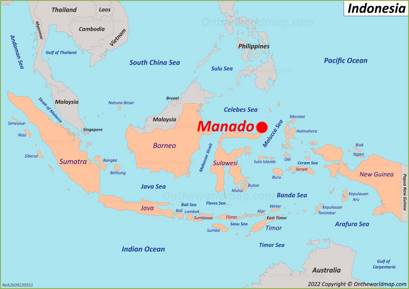 ---
About Manado:
The Facts:
Island: Sulawesi.
Region: Sulawesi.
Province: North Sulawesi.
Population: ~ 470,000.
Districts: Malalayang, Sario, Wanea, Wenang, Tikala, Paal Dua, Mapanget, Singkil, Tuminting, Bunaken, Bunaken Kepulauan.
Main sights: Ban Hin Kiong Temple, Christ Blessing Statue, St. Mary of the Sacred Heart Parish Cathredal, Manado Great Mosque, Indonesia Pentecostal Church in Manado.