East Timor Maps
East Timor Location Map
Full size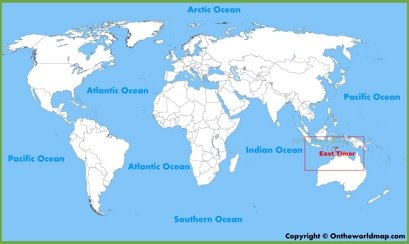 Large detailed political map of East Timor with cities and towns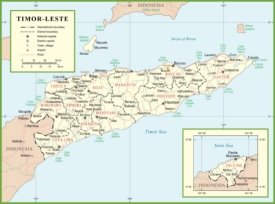 Administrative divisions map of East Timor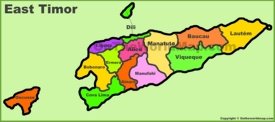 East Timor physical map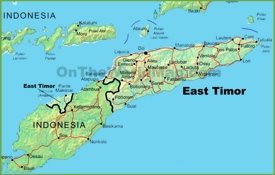 East Timor location on the Asia map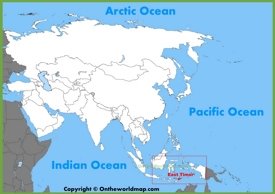 East Timor location on the Oceania map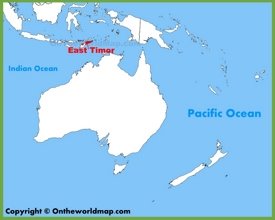 ---
About East Timor:
East Timor is officially named the Democratic Republic of Timor-Leste. It is a country based in Maritime Southeast Asia. The country is located on east part of Timor Island (another part is where Indonesia is located). It bordered by Ombai Strait, the greater Banda Sea, and Wetar Strait. Australia and Indonesian Province of East Nusa Tenggara are separated by the Timor Sea.

In early years East Timor was colonized by Portugal and later after its independence was invaded and occupied by Indonesia. The official languages are Tetum and Portuguese. National languages are as follows: Atauru, Baikeno, Bekais, Bunak, Fataluku, Galoli, Habun, Idalaka, Kawaimina, Kemak, Makalero, Makasae, Makuva, Mambai and Tokodede.

The Facts:
Capital: Dili.
Area: 5,743 sq mi (15,410 sq km).
Population: ~ 1,200,000.
Official language: Tetum, Portuguese.
Currency: United States dollar $ (USD).