Zamboanga City Map
Click to see large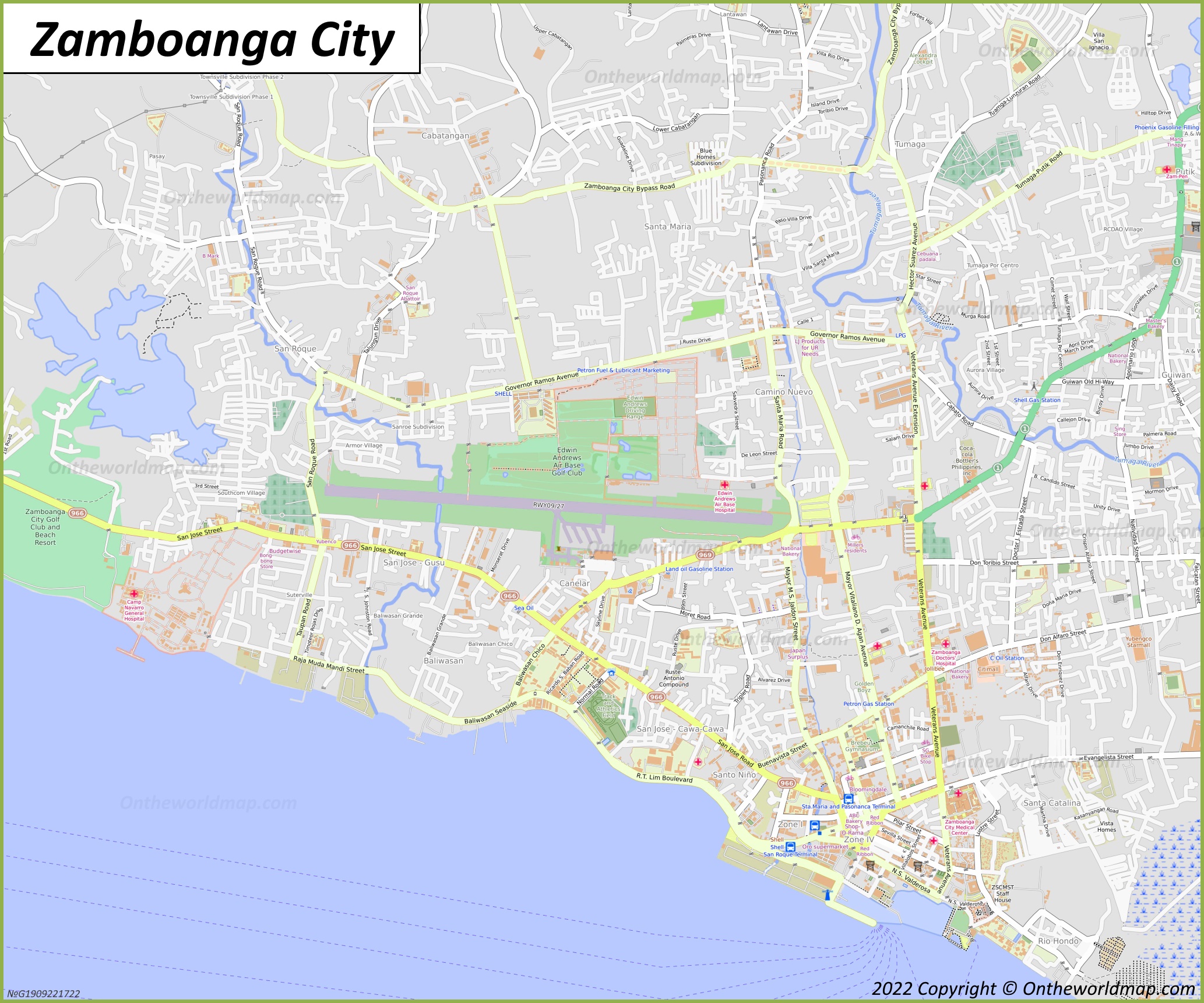 Click to see large
Zamboanga City Location Map
Full size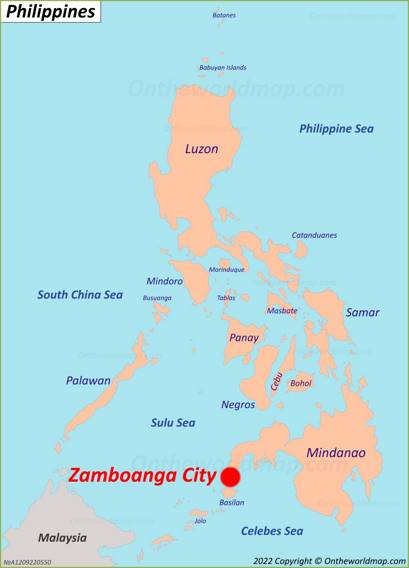 Online Map of Zamboanga City
---
About Zamboanga City:
The Facts:
Region: Zamboanga Peninsula.
Province: Zamboanga del Sur.
Island: Mindanao.
Population: ~ 1,000,000.
Metropolitan population: ~ 5,000,000.
Barangays: Arena Blanco, Ayala, Baliwasan, Baluno, Boalan, Bolong, Buenavista, Bunguiao, Busay, Cabaluay, Cabatangan, Cacao, Calabasa, Calarian, Camino Nuevo, Campo Islam, Canelar, Capisan, Cawit, Culianan, Curuan, Dita, Divisoria, Dulian, Guisao, Guiwan, Kasanyangan, La Paz, Labuan, Lamisahan, Landang Gua, Landang Laum, Lanzones, Lapakan, Latuan (Curuan), Licomo, Limaong, Limpapa, Lubigan, Lumayang, Lumbangan, Lunzuran, Maasin, Malagutay, Mampang, Manalipa, Mangusu, Manicahan, Mariki, Mercedes, Muti, Pamucutan, Pangapuyan, Panubigan, Pasilmanta, Pasobolong, Pasonanca, Patalon, Putik, Quiniput, Recodo, Rio Hondo, Salaan, San Jose Cawa-cawa, San Jose Gusu, San Ramon, San Roque, Sangali, Santa Barbara, Santa Catalina, Santa Maria, Santo Niño, Sibulao, Sinubung, Sinunoc, Tagasilay, Taguiti, Talabaan, Talisayan, Talon-talon, Taluksangay, Tetuan, Tictapul, Tigbalabag, Tigtabon, Tolosa, Tugbungan, Tulungatung, Tumaga, Tumalutab, Tumitus, Victoria, Vitali, Zambowood, Zone I, Zone II, Zone III, Zone IV.

Main sights: Pink Sand Beach of Santa Cruz, Plaza Rizal, City Hall, Santa Barbara Mosque.