Turkey Maps
Click to see large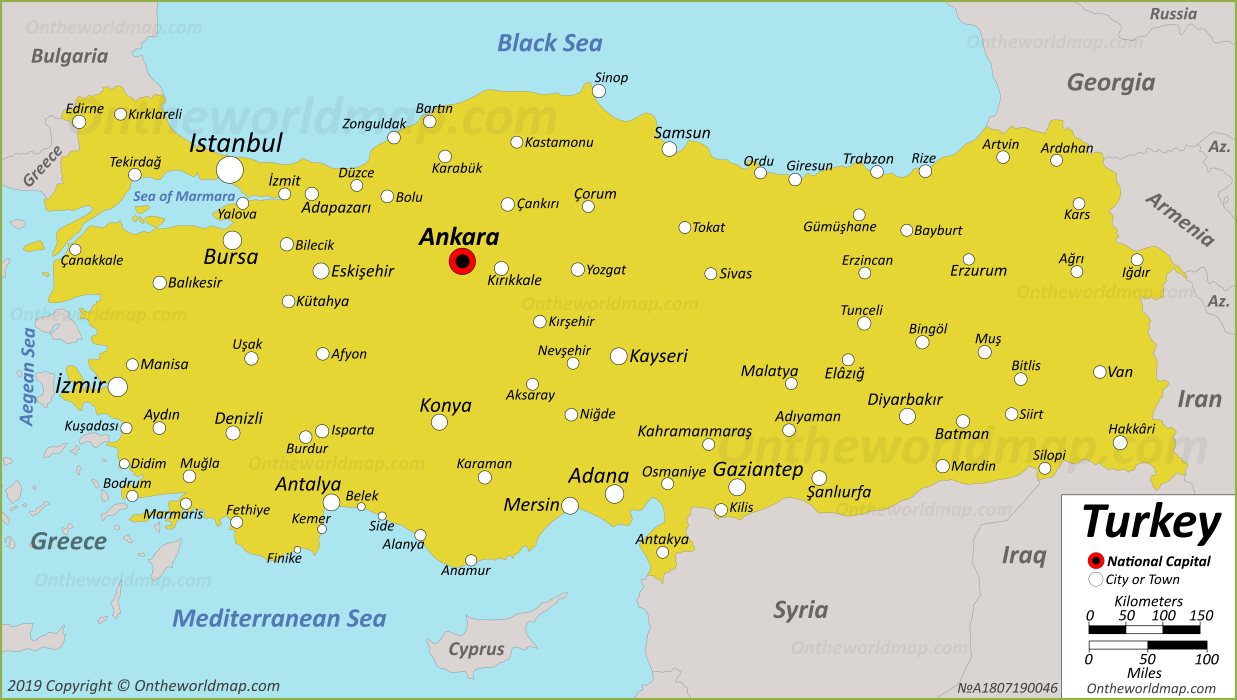 Turkey Location Map
Full size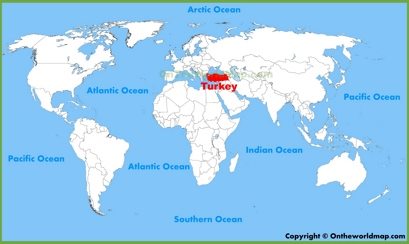 Large detailed map of Turkey with cities and towns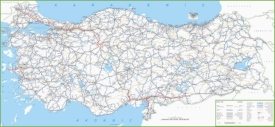 Large detailed road map of Turkey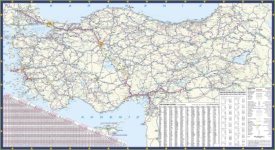 Turkey tourist map with resorts and airports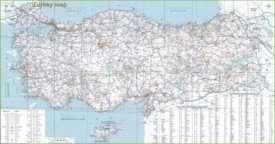 Large detailed physical map of Turkey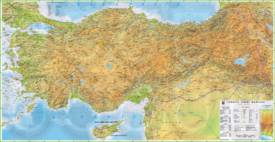 Administrative divisions map of Turkey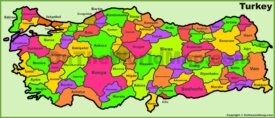 Turkey travel map
Turkey attractions map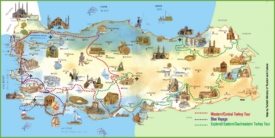 Turkey road map
Map of Turkey and Greece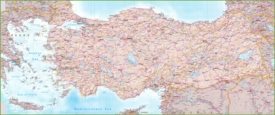 Map of Syria, Iraq and Turkey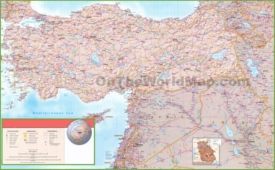 Turkey location on the Asia map
Turkey location on the Europe map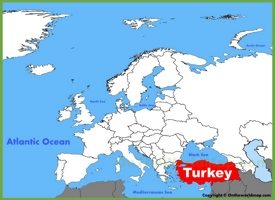 ---
About Turkey:
Turkey is officially named the Republic of Turkey. It is a republic in Eurasia, located in Western Asia and Southeast Europe. Turkey is neighbors with Syria and Iraq to the south; Georgia to the northeast; Armenia, Iran and Azerbaijan to the east; Greece to the west; and Bulgaria to the northwest. It is surrounded by the Black Sea to the north, the Aegean Sea to the west, and the Mediterranean Sea to the south. The Sea of Marmara, the Dardanelles Strait and the Bosphorus separate Europe and Asia; and Anatolia and Thrace. The Dardanelles Strait is the one that connects the Marmara Sea and Aegean of Turkey. Bosphorus Sea connects the Marmara Sea and Black Sea.

One of the most populous and visited cities in Turkey and in the world is Istanbul. The country has a significant geostrategic importance. Turkish is the official language. Ankara is the capital city. Turkey once used to be one the most powerful empires and known Ottoman Empire. 20% of Turkey's population is Kurds. Grand Bazaar is one of the biggest and oldest malls in the world which based in Istanbul. Turkey has a very cultural heritage. Turkey is very touristic place and very popular destinations for holiday are the following resorts: Marmaris, Antalya, Alanya, Kemer and Belek.

The Facts:
Capital: Ankara.
Area: 302,535 sq mi (783,562 sq km).
Population: ~ 82,100,000.
Largest cities: Istanbul, Ankara, İzmir, Bursa, Adana, Gaziantep, Konya, Antalya.
Official language: Turkish.
Currency: Turkish lira (TRY).