Iraq Map
Click to see large:
1250x1250
|
1500x1500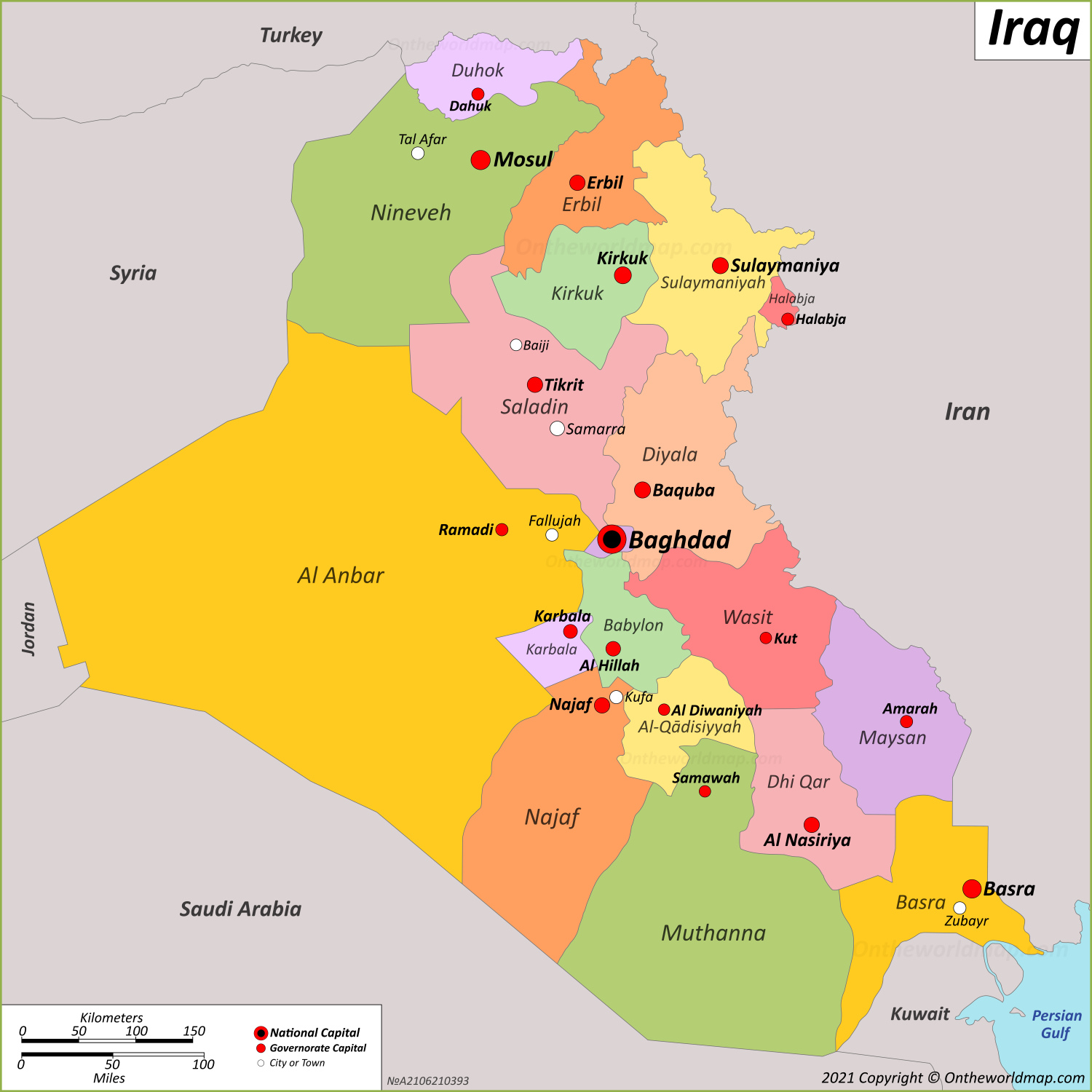 Iraq Location Map
Full size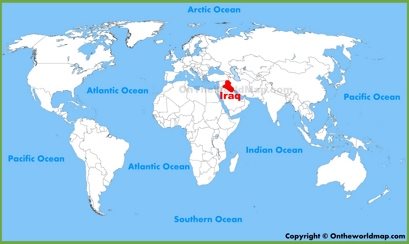 Iraq political map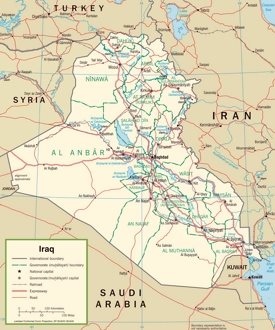 Administrative map of Iraq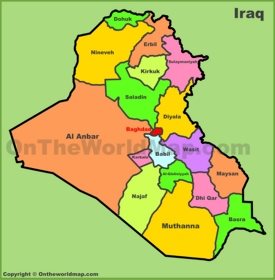 Iraq tourist map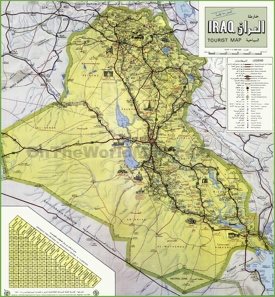 Iraq road map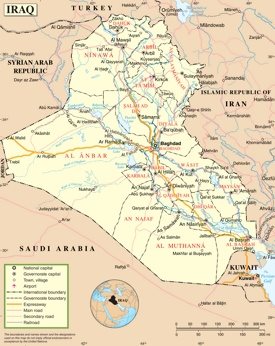 Iraq physical map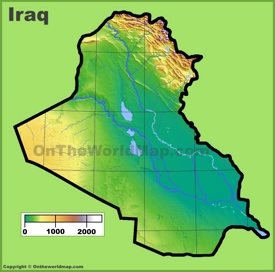 Map of ethnic groups in Iraq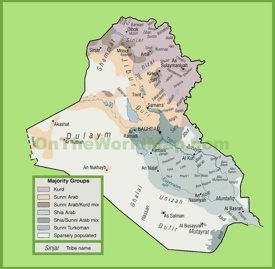 Map of oil infrastructure in Iraq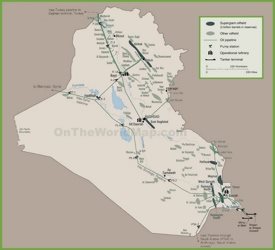 War devision territories map of Iraq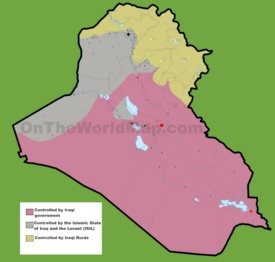 Map of Syria, Iraq and Turkey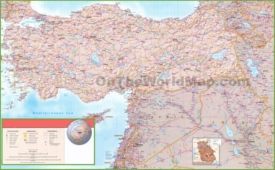 Iraq location on the Asia map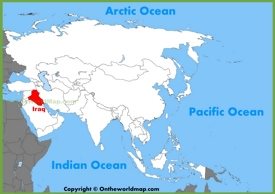 ---
About Iraq:
The Facts:
Capital: Baghdad.
Area: 169,235 sq mi (438,317 sq km).
Population: ~ 38,500,000.
Largest Cities: Baghdad, Basra, Mosul, Erbil, Sulaymaniyah, Kirkuk, Najaf, Karbala, Nasiriyah, Amarah, Al Diwaniyah, Kut, Al Hillah, Ramadi, Fallujah, Tal Afar, Samarra.
Official language: Arabic, Kurdish.
Currency: Iraqi dinar (IQD).
Regions of Iraq: Dohuk, Nineveh, Erbil, Kirkuk, Sulaymaniyah, Saladin, Al Anbar, Baghdad, Diyala, Karbala, Babil, Wasit, Najaf, Al-Qādisiyyah, Maysan, Muthanna, Dhi Qar, Basra, Halabja.