Mediterranean Sea Maps
Mediterranean Sea Location Map
Full size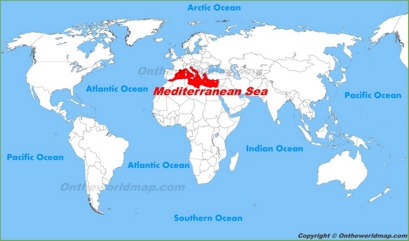 Online Map of Mediterranean Sea
Large detailed map of Mediterranean Sea with cities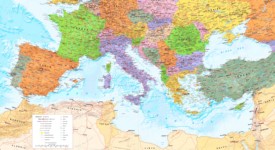 Mediterranean Sea political map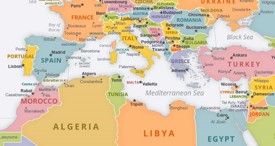 Mediterranean countries map
Mediterranean Sea physical map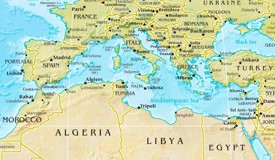 Mediterranean Sea location on the Europe map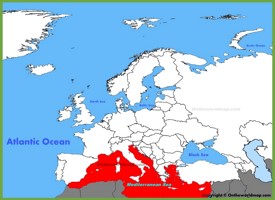 ---
About Mediterranean Sea:
The Facts:
Area: 970,000 sq mi (2,500,000 sq km).
Max. depth: 5,267 m (17,280 ft).
Countries: Albania, Algeria, Bosnia and Herzegovina, Croatia, Cyprus, Egypt, France, Greece, Israel, Italy, Lebanon, Libya, Malta, Morocco, Monaco, Montenegro, Slovenia, Spain, Syria, Tunisia and Turkey.
Major ports and cities: Alexandria, Algiers, Athens, Barcelona, Beirut, Carthage, Dubrovnik, İzmir, Rome, Split, Tangier, Tel Aviv, Tripoli, Tunis.