Caribbean Sea Maps
Caribbean Sea Location Map
Full size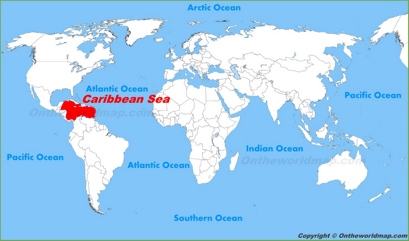 Online Map of Caribbean Sea
Large detailed map of Caribbean Sea with cities and islands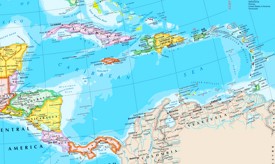 Caribbean Sea political map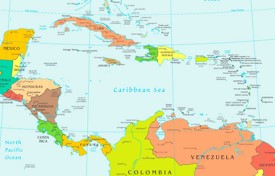 Caribbean Sea physical map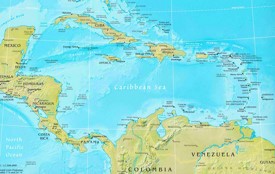 ---
About Caribbean Sea:
The Facts:
Area: 1,063,000 sq mi (2,754,000 sq km).
Max. depth: 7,686 m (25,217 ft).
Countries: Colombia, Venezuela, Anguilla, Antigua and Barbuda, Aruba, Bahamas, Barbados, Belize, Cayman Islands, Costa Rica, Cuba, Dominica, Dominican Republic, Guatemala, Haiti, Honduras, Jamaica, Mexico, Nicaragua, Panama, Puerto Rico, Saint Kitts and Nevis, Saint Lucia, Saint Vincent and the Grenadines, Trinidad and Tobago, Virgin Islands (British), Virgin Islands (U.S.).
Major ports and cities: Santo Domingo, Port-au-Prince, San Juan, Kingston, Santiago de Cuba.