Indian Ocean Maps
Indian Ocean Location Map
Full size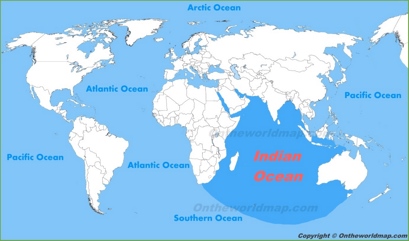 Online Map of Indian Ocean
Map of Indian Ocean with cities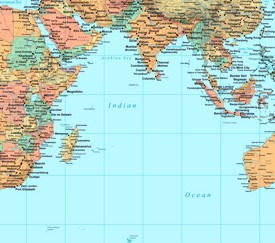 Indian Ocean political map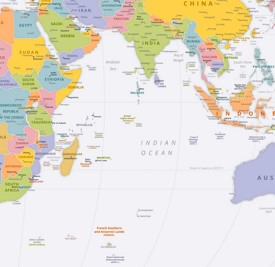 Indian Ocean major ports map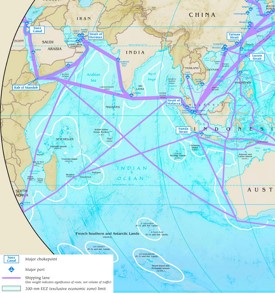 Detailed map of Indian Ocean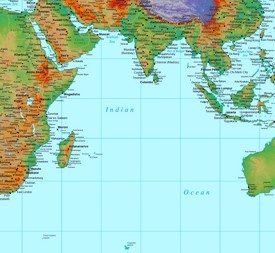 Indian Ocean physical map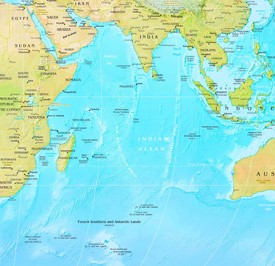 ---
About Indian Ocean:
The Facts:
Area: 27,240,000 sq mi (70,560,000 sq km).
Max. depth: 7,906 m (25,938 ft).
Major ports and cities: Port of Singapore, Mumbai, Chittagong, Chennai, Kolkata, Kochi, Colombo, Hambantota, Mormugao Port, Mundra, Port Blair, Visakhapatnam, Chabahar, Paradip, Ennore, Tuticorin, Karachi, Aden, Mombasa, Dar es Salaam, Durban, East London, Richard's Bay, Beira, Muscat, Yangon, Jakarta, Medan, Fremantle, Dubai.