Baltic Sea Maps
Baltic Sea Location Map
Full size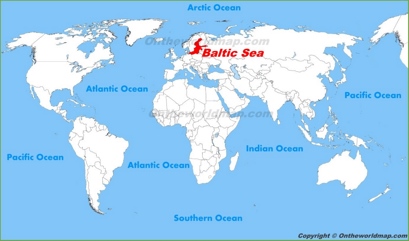 Large detailed map of Baltic Sea with cities and towns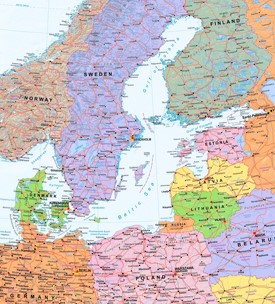 Baltic Sea political map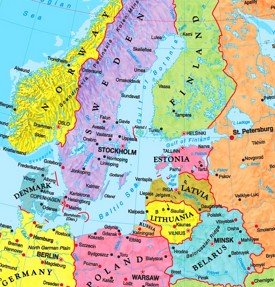 Baltic Sea physical map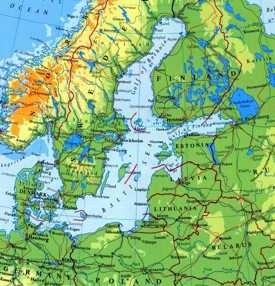 Baltic Sea location on the Europe map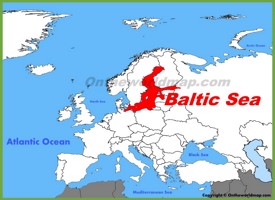 ---
About Baltic Sea:
The Facts:
Area: 146,000 sq mi (377,000 sq km).
Max. depth: 459 m (1,506 ft).
Countries: Denmark, Estonia, Finland, Germany, Latvia, Lithuania, Poland, Russia, Sweden.
Major ports and cities: Saint Petersburg, Stockholm, Riga, Helsinki, Gdańsk, Tallinn, Kaliningrad, Szczecin, Gdynia, Kiel, Espoo, Lübeck, Rostock, Klaipėda, Oulu, Turku, Pärnu, Maardu, Sillamäe, Pori, Kotka, Kokkola, Port of Naantali, Mariehamn, Hanko, Stralsund, Greifswald, Wismar, Eckernförde, Neustadt in Holstein, Wolgast, Sassnitz, Liepāja, Ventspils, Klaipėda, Palanga, Kołobrzeg, Świnoujście, Władysławowo, Darłowo, Vyborg, Baltiysk, Norrköping, Gävle..