Black Sea Maps
Black Sea Location Map
Full size
Large detailed map of Black Sea with cities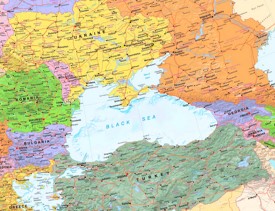 Black Sea political map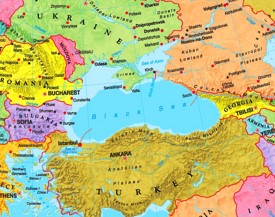 Black Sea physical map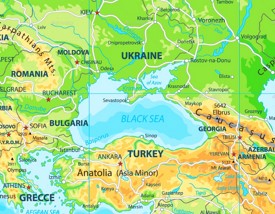 ---
About Black Sea:
The Facts:
Area: 168,500 sq mi (436,402 sq km).
Max. depth: 2,212 m (7,257 ft).
Countries: Bulgaria, Georgia, Moldova, Romania, Russia, Turkey, Ukraine.
Major ports and cities: Sochi, Batumi, Burgas, Constanța, Giresun, Istanbul, Kerch, Novorossiysk, Odessa, Sukhumi, Trabzon, Varna, Ordu, Poti, Rize, Samsun, Sevastopol, Yalta, and Zonguldak.