Sudan Map
Click to see large:
1250x1250
|
1500x1500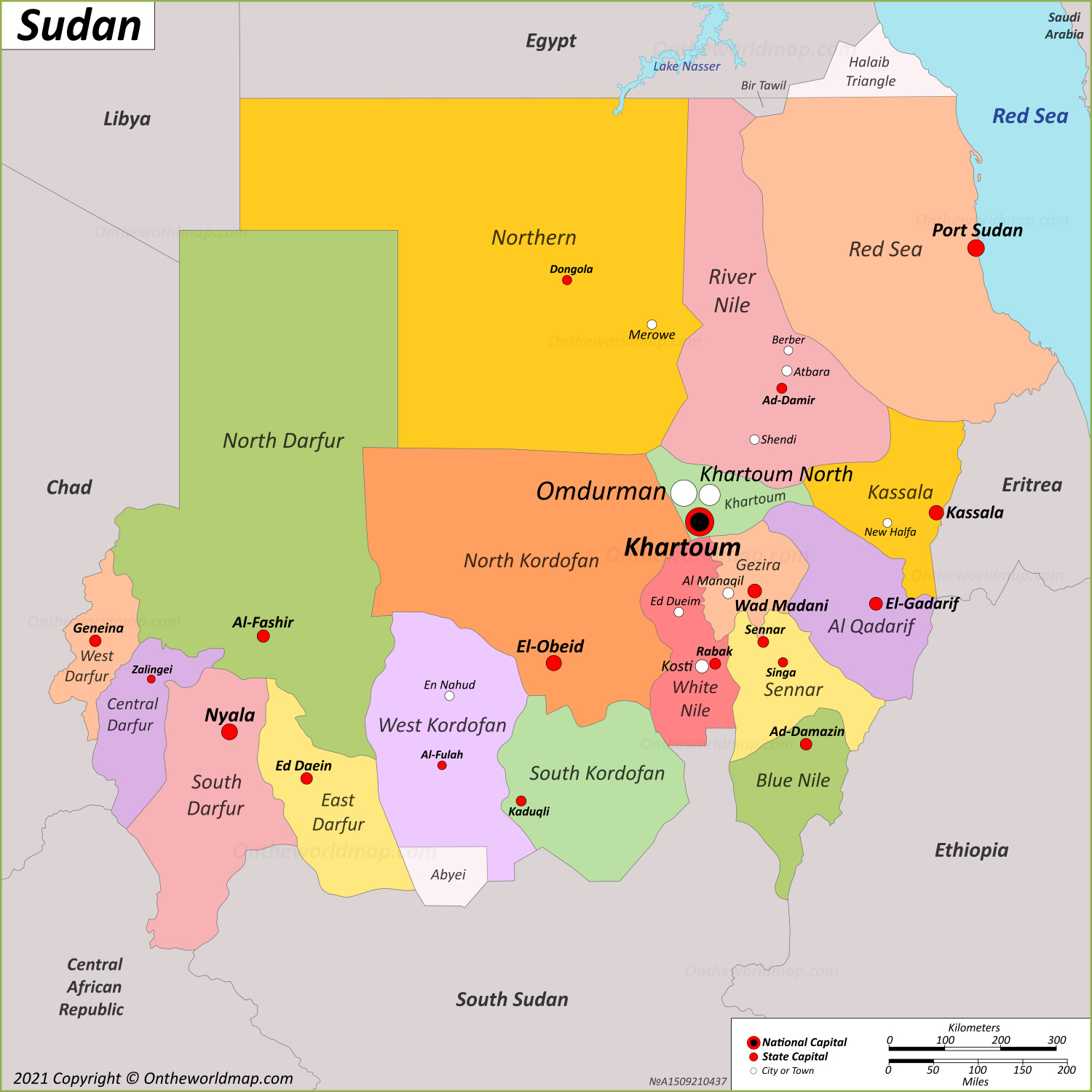 Sudan Location Map
Full size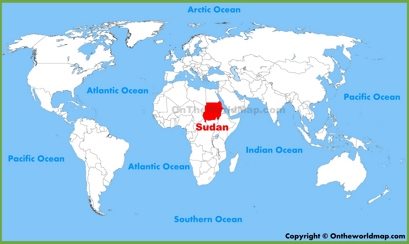 Sudan political map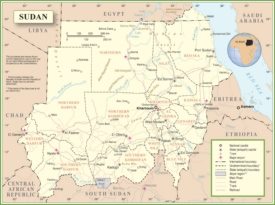 Administrative divisions map of Sudan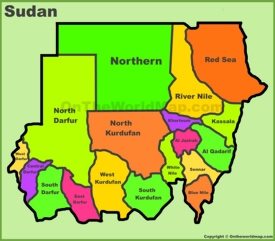 Sudan physical map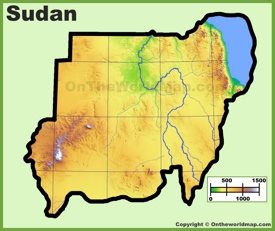 Map of Sudan and South Sudan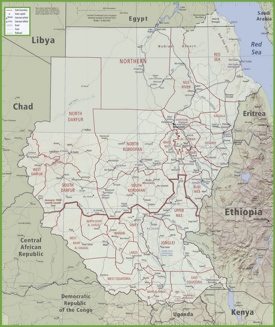 Sudan location on the Africa map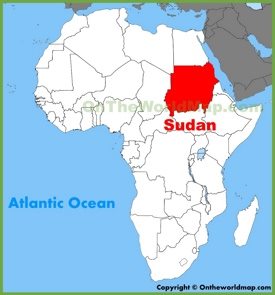 ---
About Sudan:
The Facts:
Capital: Khartoum.
Area: 728,215 sq mi (1,886,068 sq km).
Population: ~ 45,000,000.
Largest cities: Omdurman, Khartoum, Khartoum North, Nyala, Port Sudan, El-Obeid, Kassala, Wad Madani, El-Gadarif, Al-Fashir, Al Qadarif, Berber, Dongola, Ad-Damazin, Ed Dueim, En Nahud, Geneina, Rabak, Sennar, Singa.
Official language: Arabic, English.
Currency: Sudanese pound (SDG).

States of Sudan: Khartoum, North Kordofan, South Kordofan, West Kordofan, Northern, Kassala, Gezira, White Nile, River Nile, Red Sea, Al Qadarif, Sennar, Blue Nile, Central Darfur, East Darfur, North Darfur, South Darfur, West Darfur.

Districts of Sudan: Al Kamlin, East al Gazera, North al Gazera, Al Managil, South al Gazera, Um Al Gura, Al Faw, Al Gadaref, Al Rahd, East Galabat, West Galabat, Al Fushqa, Butana, Qala al-Nahl, Al-Quresha, Ad Damazin, Al Roseires, Geissan, Baw, Al Kurumik, Seteet, Nahr Atbara, Kassala, Al Gash, Hamashkorieb, Khartoum, Um Badda, Omdurman, Karary, Khartoum Bahri, Sharg En Nile, South Khartoum, Mellit, Kutum, Kabkabiya, Al Fasher, Um Kadada, Sowdari, Jebrat al Sheikh, Sheikan, Bara, Um Rawaba, En Nuhud, Ghebeish, Wadi Halfa, Dongola, Merawi, Addabah, Halayeb, Port Sudan, Sinkat, Tokar, Abu Hamad, Berber, Ad Damer, Atbara, Shendi, Al Matammah, Sennar, Singa, Ad Dinder, Kas, Edd al Fursan, Nyala, Shearia, Al Deain, Adayala, Buram, Tulus, Rehed al Birdi, Dilling, Rashad, Abu Jubaiyah, Talodi, Kadugli, Lagawa, As Salam, Abyei, Kulbus, Al Geneina, Zallingi, Jebel Marra, Habillah, Wadi Salih, Mukjar, Ad Douiem, Al Gutaina, Kosti, Al Jabalian District.