Libya Map
Click to see large:
1250x1250
|
1500x1500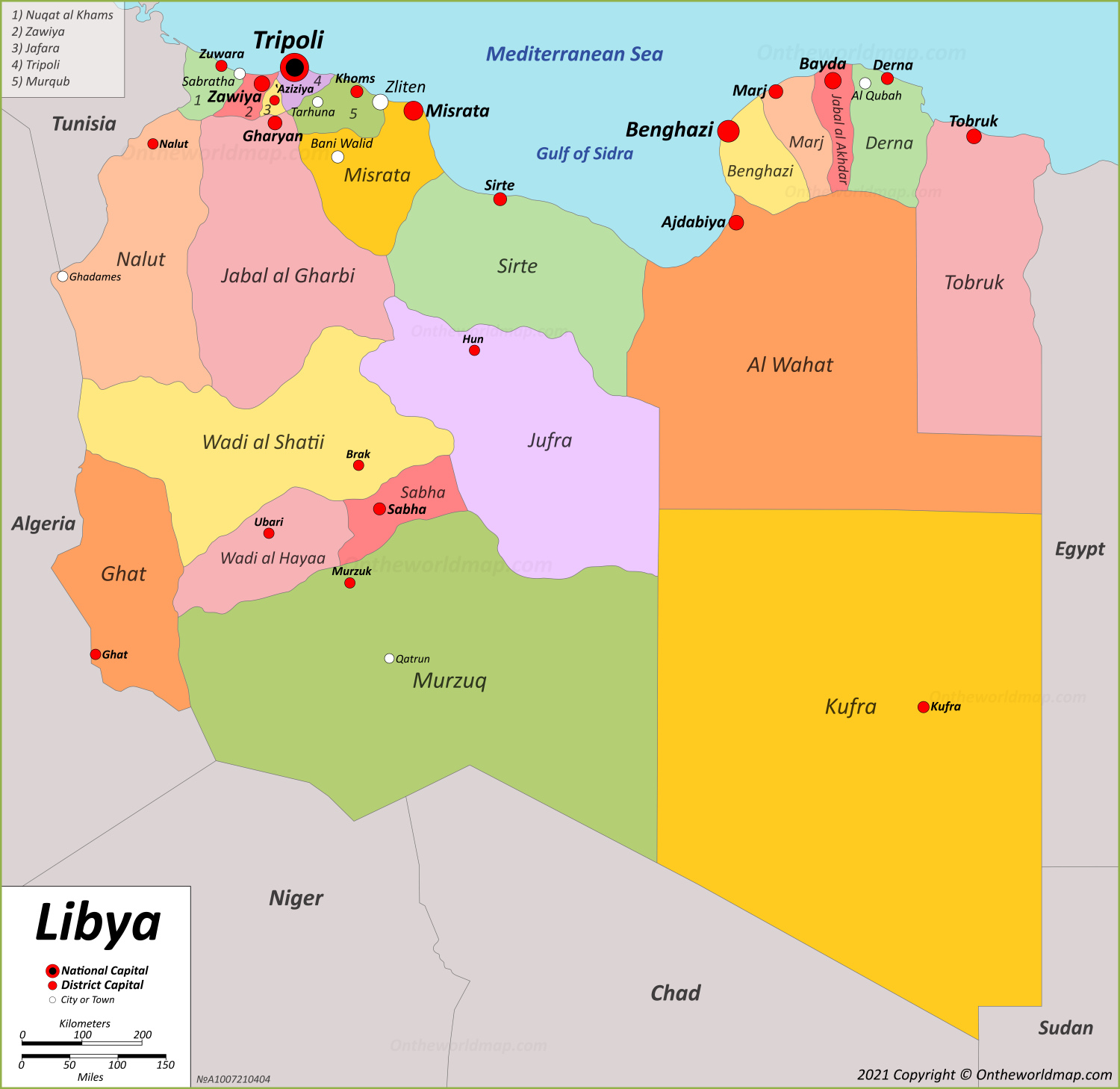 Libya Location Map
Full size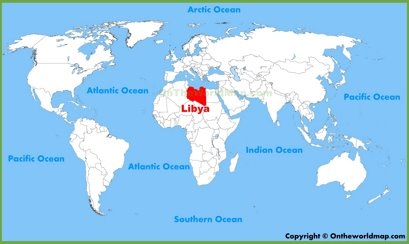 Libya political map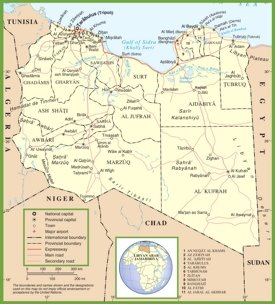 Administrative divisions map of Libya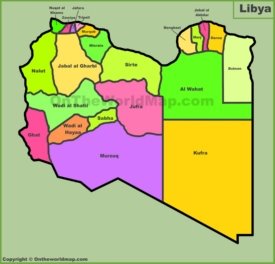 Libya physical map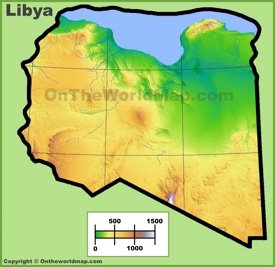 Libya road map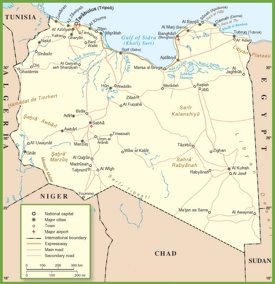 Libya location on the Africa map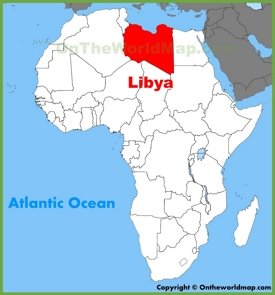 ---
About Libya:
The Facts:
Capital: Tripoli.
Area: 679,363 sq mi (1,759,541 sq km).
Population: ~ 7,000,000.
Largest Cities: Tripoli, Benghazi, Misrata, Zliten, Zawiya, Bayda, Tobruk, Ajdabiya, Gharyan, Marj, Derna, Sirte, Sabha, Bani Walid, Khoms, Sabratha, Zuwara, Al Qubah, Kufra, Tajura, Tarhuna, Msallata, Jumayl, Sorman.
Official language: Arabic.
Currency: Libyan dinar (LYD).
Districts of Libya: Nuqat al Khams, Zawiya, Jafara, Tripoli, Murqub, Misrata, Sirte, Benghazi, Marj, Jabal al Akhdar, Derna, Tobruk, Nalut, Jabal al Gharbi, Wadi al Shatii, Jufra, Al Wahat, Ghat, Wadi al Hayaa, Sabha, Murzuq, Kufra.