Chad Map
Click to see large:
1100x1278
|
1300x1510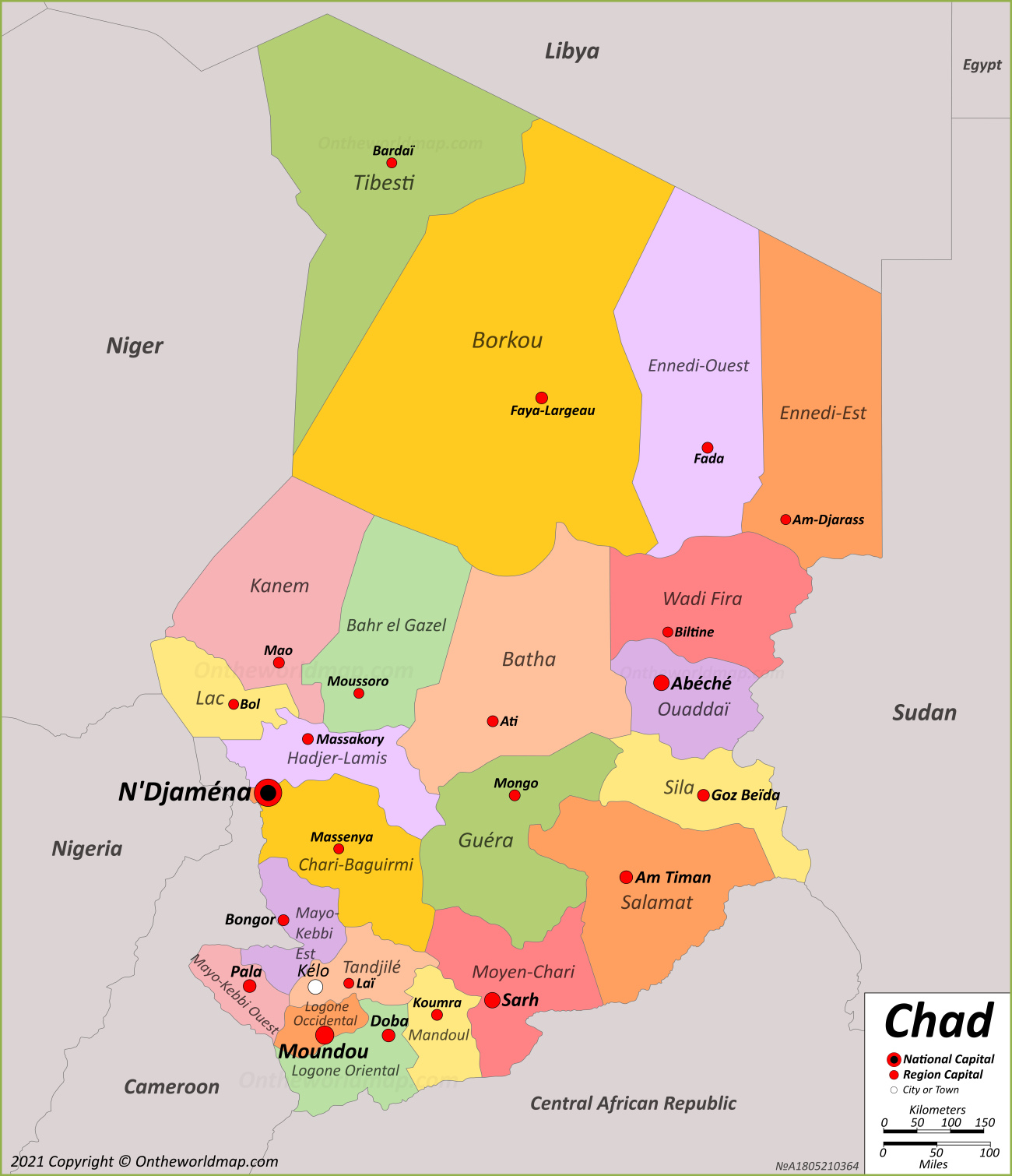 Chad Location Map
Full size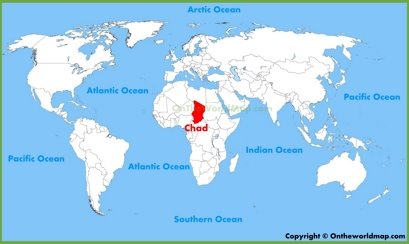 Administrative map of Chad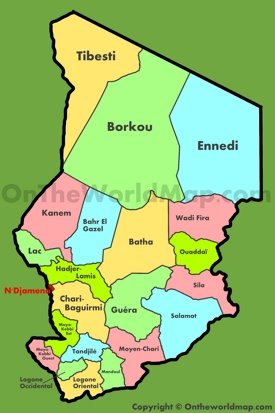 Chad physical map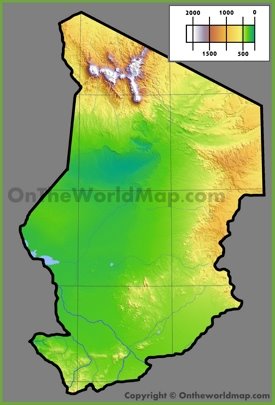 Large detailed road map of Chad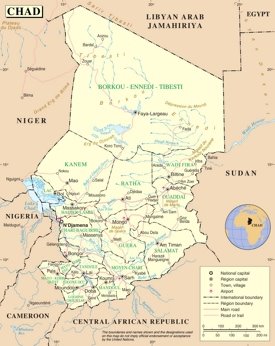 Chad political map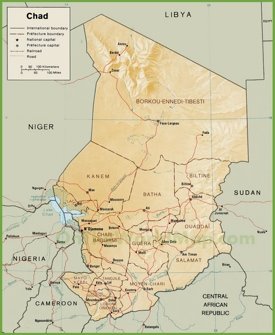 Chad location on the Africa map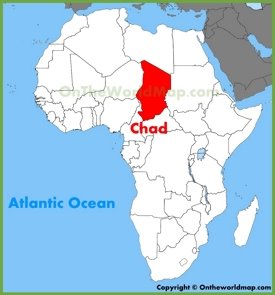 ---
About Chad:
The Facts:
Capital: N'Djamena.
Area: 496,000 sq mi (1,284,000 sq km).
Population: ~ 17,000,000.
Largest Cities: N'Djamena, Moundou, Abéché, Sarh, Kélo, Am Timan, Doba, Pala, Bongor, Goz Beïda.
Official language: Arabic, French.
Currency: Central African CFA franc (XAF).
Regions of Chad: Batha, Bahr el Gazel, Borkou, Ennedi-Est, Guéra, Mayo-Kebbi Ouest, Logone Occidental, Ennedi-Ouest, Kanem, Lac, Ouaddaï, Wadi Fira, Mayo-Kebbi Est, Logone Oriental, Mandoul, Tandjilé, Tibesti, Chari-Baguirmi, N'Djamena City, Salamat, Sila, Moyen-Chari, Hadjer-Lamis.