Tripoli Map
Tripoli Location Map
Full size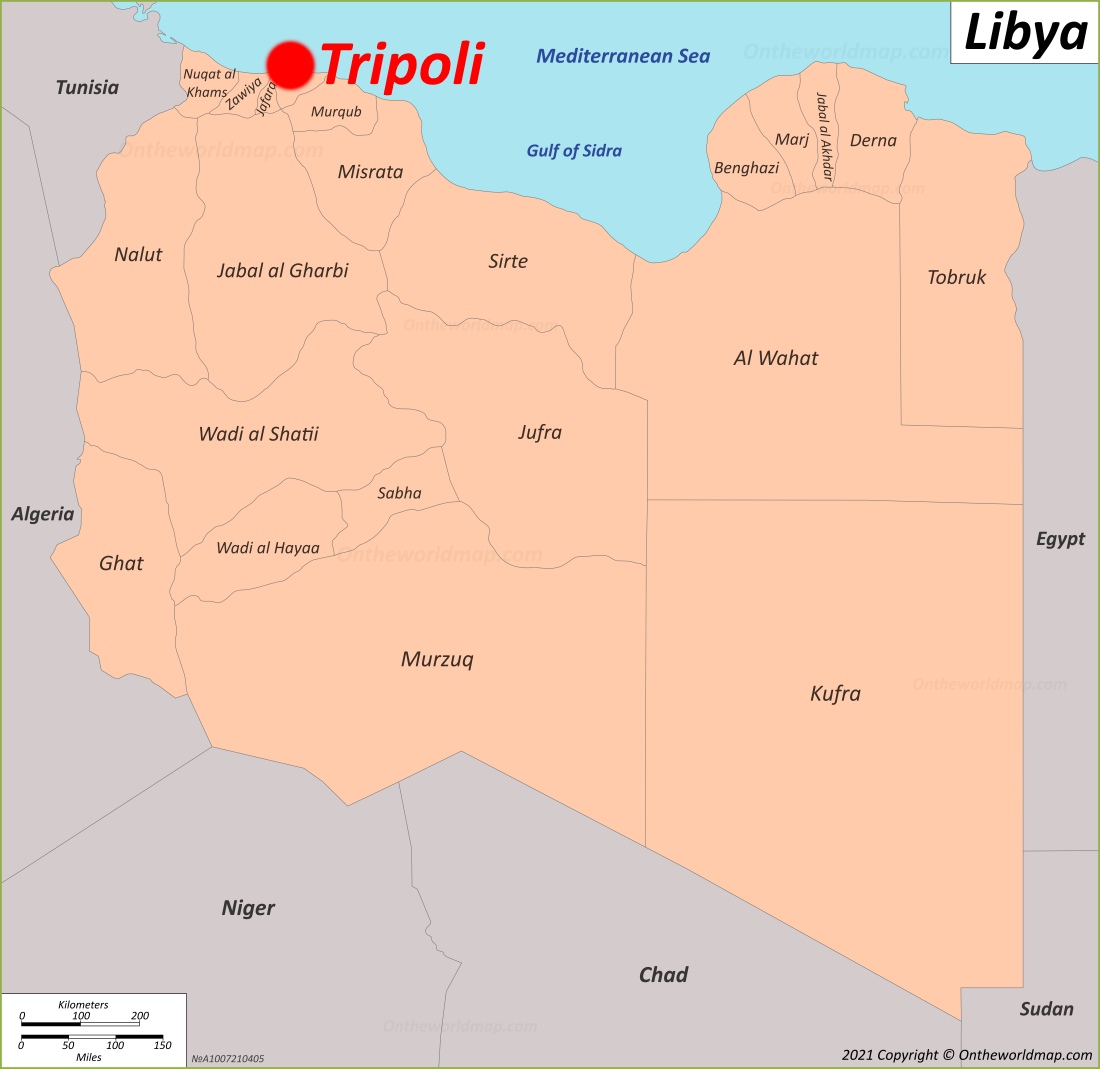 ---
About Tripoli:
The Facts:
District: Tripoli.
Region: Tripolitania.
Population: ~ 3,000,000.
Districts of Tripoli: Murqub, Jabal al Gharbi, Jafara, Zawiya.
Tourist Attractions: Saraya Museum, Marcus Aurelius Arch, Martyrs' Square, Gurgi Mosque, Red Castle, The Museum of Libya, Tripoli Zoo, Tripoli Tower, Gasr Al-Hājj, Al-Majidya Mosque, Clock tower, House of Yusuf Karamanli, Galleria De Bono, Citadel Saint Gilles, El Mina Port, Taynal Mosque, The Great Mosque, Al-Shoker Mosque.