Eritrea Map
Click to see large:
1300x1090
|
1600x1341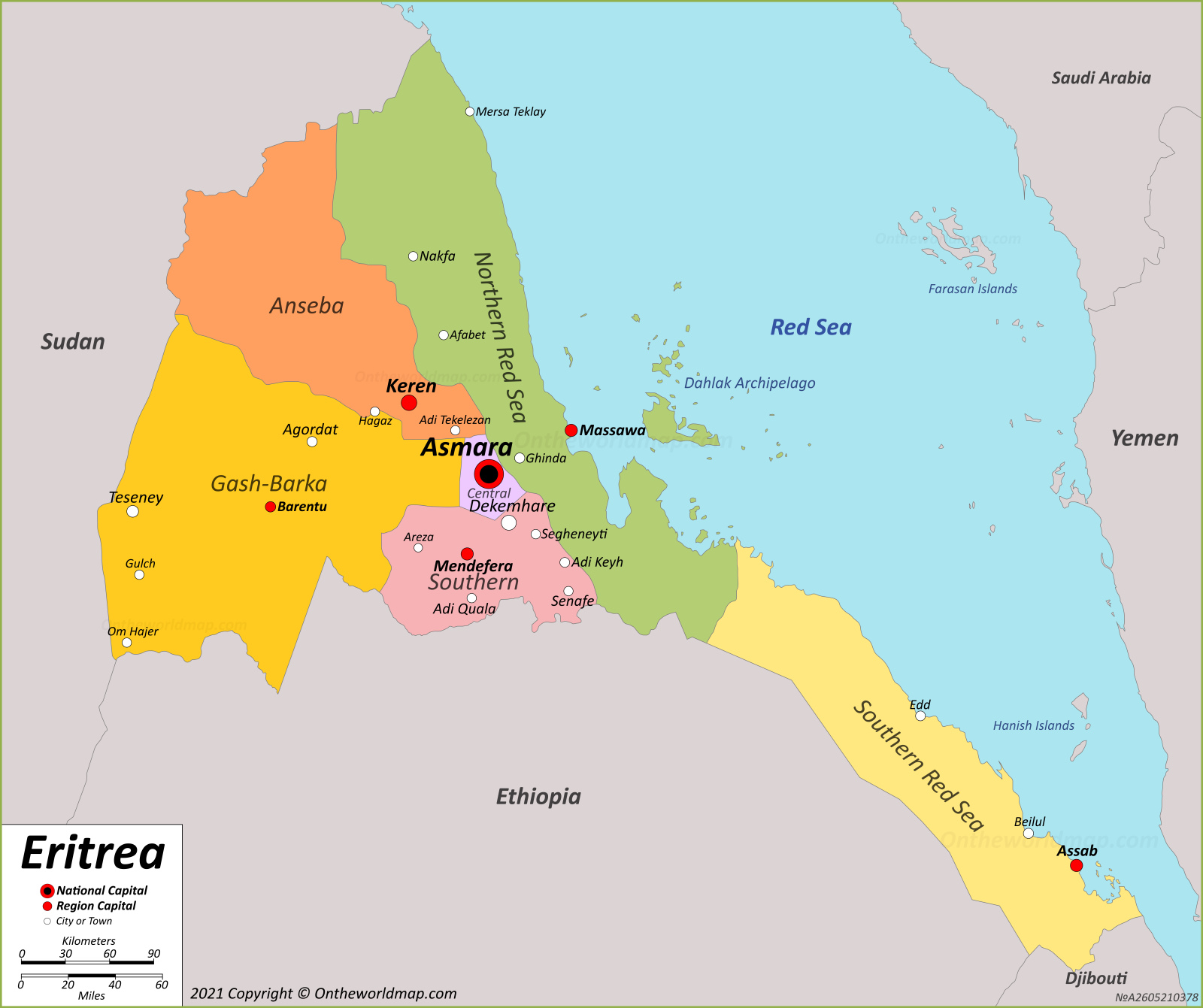 Eritrea Location Map
Full size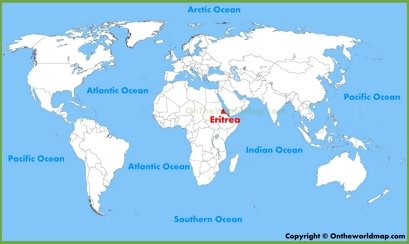 Large detailed map of Eritrea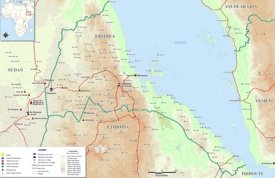 Administrative map of Eritrea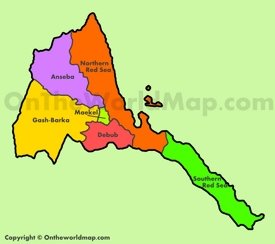 Eritrea physical map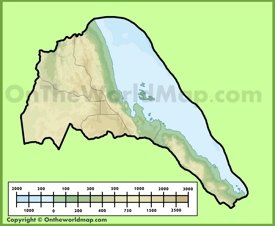 Eritrea road map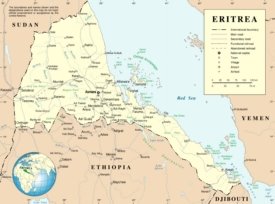 Eritrea political map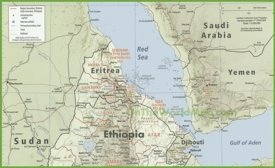 Eritrea location on the Africa map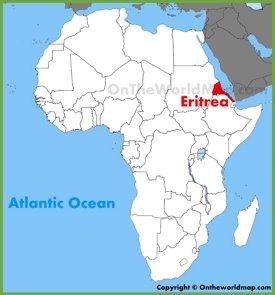 ---
About Eritrea:
The Facts:
Capital: Asmara.
Area: 45,400 sq mi (117,600 sq km).
Population: ~ 6,000,000.
Largest Cities: Asmara, Keren, Teseney, Mendefera, Agordat, Assab, Massawa, Adi Quala, Senafe, Dekemhare, Segheneyti, Nakfa, Adi Keyh, Barentu, Beilul, Edd, Ghinda, Mersa Fatuma, Himbirti, Nefasit.
Official language: None.
Currency: Nakfa (ERN).
Regions of Eritrea: Central, Anseba, Gash-Barka, Southern, Northern Red Sea, Southern Red Sea.