Ethiopia Map
Ethiopia Location Map
Full size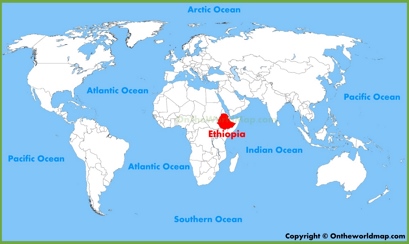 Large detailed map of Ethiopia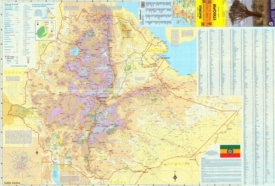 Administrative map of Ethiopia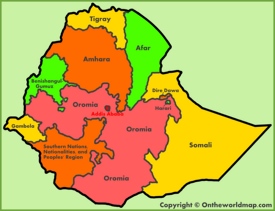 Ethiopia physical map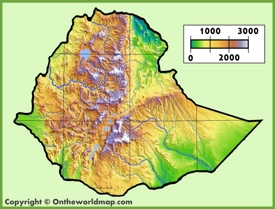 Ethiopia political map
Ethiopia road map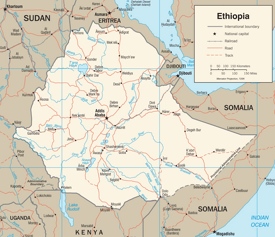 Ethiopia location on the Africa map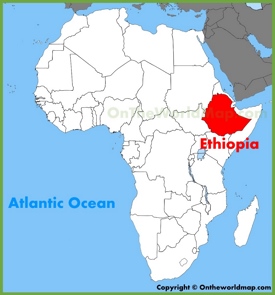 ---
About Ethiopia:
The Facts:
Capital: Addis Ababa.
Area: 426,400 sq mi (1,104,300 sq km).
Population: ~ 120,000,000.
Largest Cities: Addis Ababa, Mekelle, Gondar, Adama, Awassa, Bahir Dar, Dire Dawa, Sodo, Dessie, Jimma, Jijiga, Shashamane, Bishoftu, Arba Minch, Hosaena, Harar, Dilla, Nekemte, Debre Birhan, Asella, Debre Mark'os, Kombolcha, Debre Tabor, Adigrat, Weldiya, Sebeta, Burayu, Shire, Ambo, Arsi Negele.
Official language: Afar, Amharic, Oromo, Somali, Tigrinya.
Currency: Birr (ETB).
Regions of Ethiopia: Addis Ababa, Afar, Amhara, Benishangul-Gumuz, Dire Dawa, Gambela, Harari, Oromia, Sidama, Somali, Southern Nations, Nationalities, and Peoples' Region Tigray.