Djibouti Map
Click to see large:
1200x1312
|
1400x1531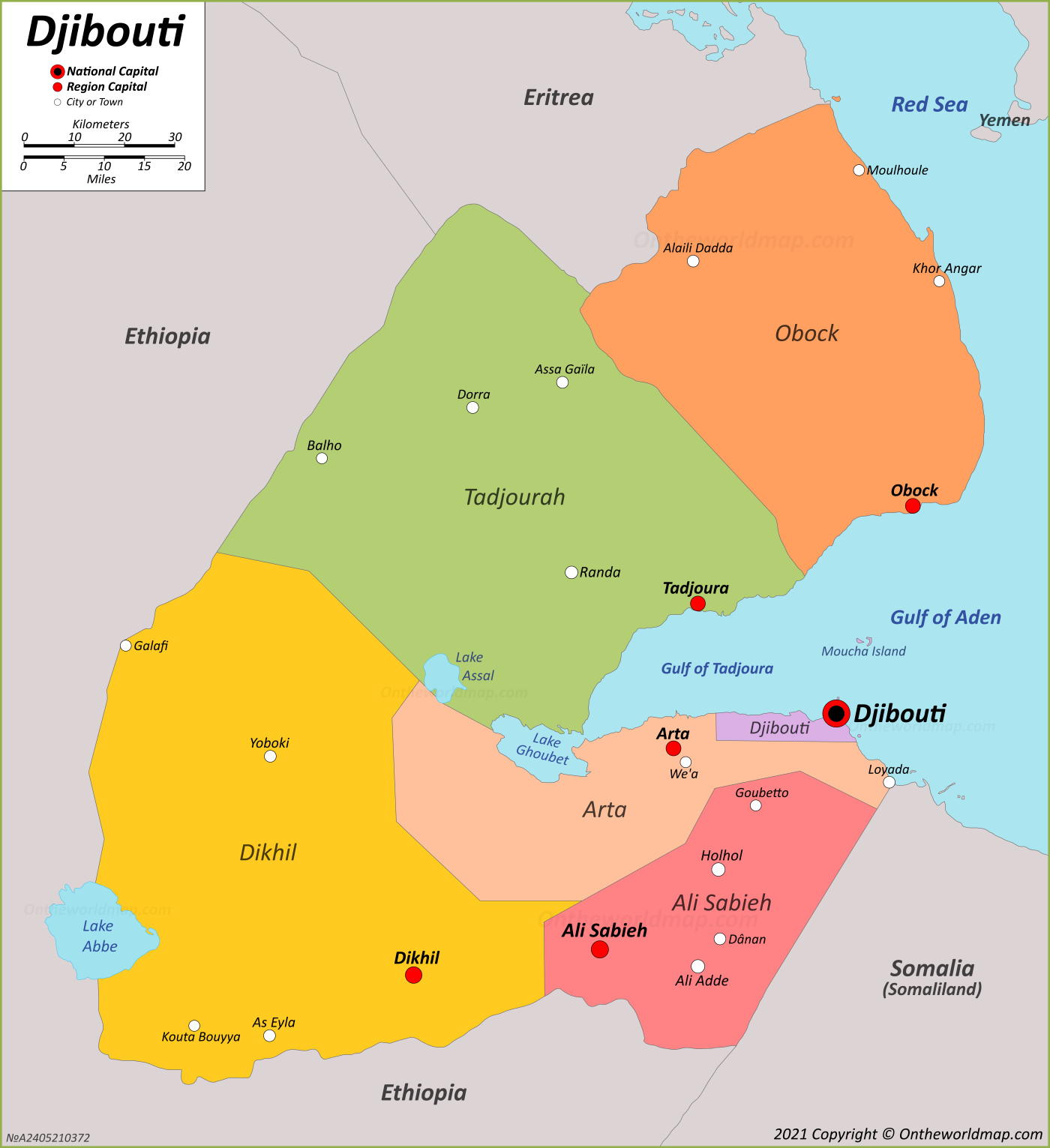 Djibouti Location Map
Full size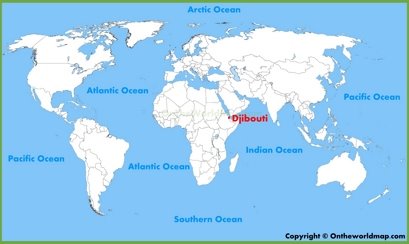 Large detailed map of Djibouti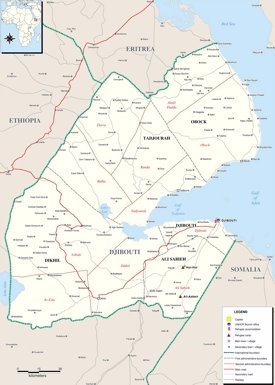 Administrative map of Djibouti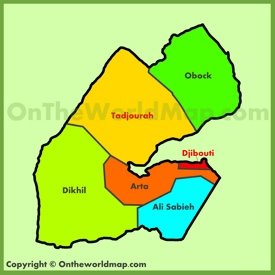 Djibouti political map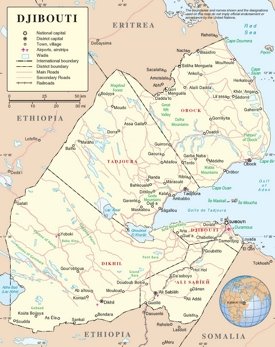 Djibouti road map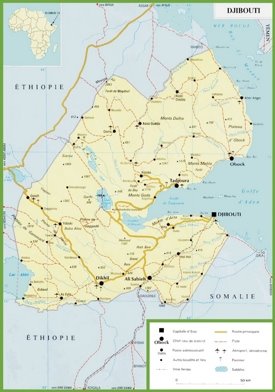 Djibouti physical map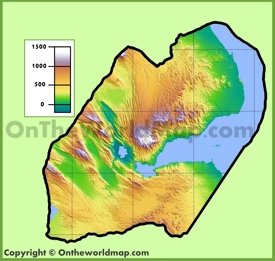 Djibouti location on the Africa map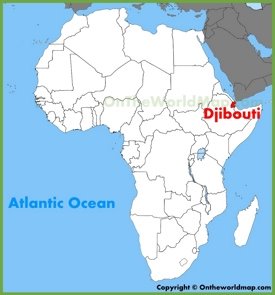 ---
About Djibouti:
The Facts:
Capital: Djibouti City.
Area: 9,000 sq mi (23,200 sq km).
Population: ~ 950,000.
Largest Cities: Djibouti, Ali Sabieh, Dikhil, Tadjoura, Arta, Obock, Ali Adde, Holhol, Airolaf, Randa.
Official language: Arabic, French.
Currency: Djiboutian franc (DJF).
Regions of Djibouti: Ali Sabieh, Arta, Dikhil, Djibouti, Obock, Tadjourah.
Districts of Djibouti: Adailou, Ali Adde, Ali Sabieh, Arta, As Eyla, Balho, Dadda'to, Dikhil, Djibouti, Dorra, Galafi, Holhol, Khor Angar, Lake Asal, Moulhoule, Mousa Ali, Obock, Randa, Tadjoura, Yoboki.