Nigeria Map
Click to see large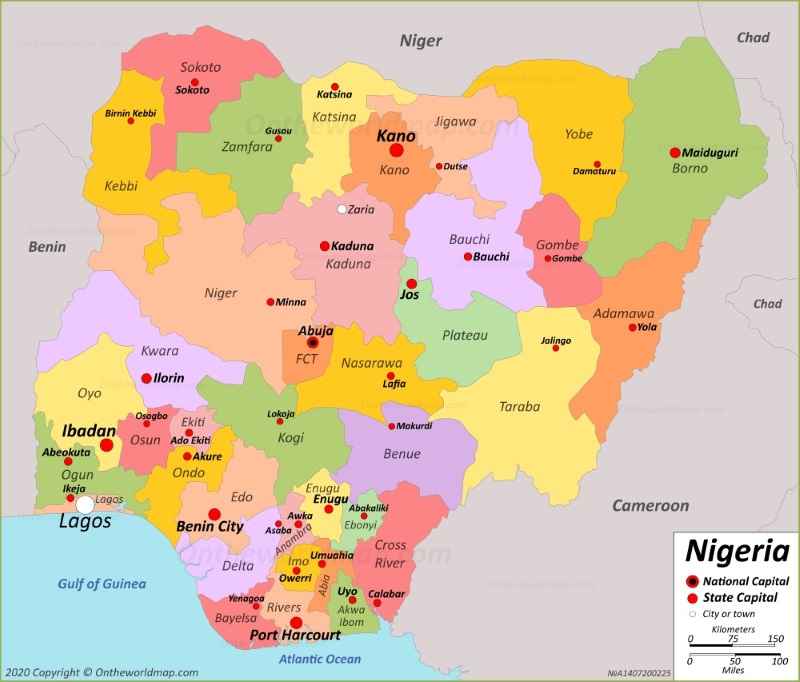 Nigeria Location Map
Full size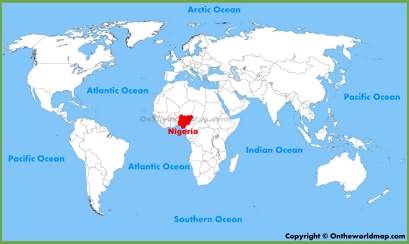 Large detailed map of Nigeria with cities and towns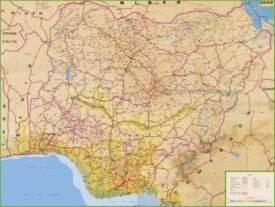 Nigeria political map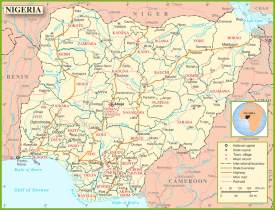 Nigeria physical map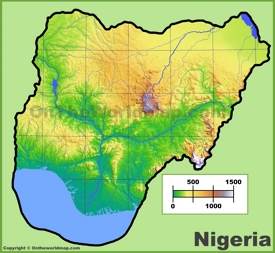 Administrative divisions map of Nigeria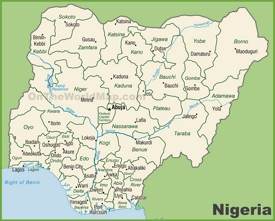 Nigeria road map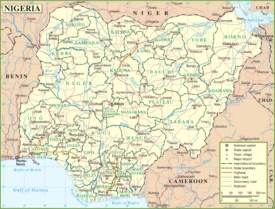 Nigeria location on the Africa map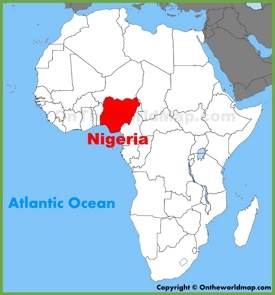 ---
About Nigeria:
The Facts:
Capital: Abuja.
Area: 356,669 sq mi (923,769 sq km).
Population: ~ 220,000,000.
Largest cities: Lagos, Kano, Ibadan, Benin City, Port Harcourt, Jos, Ilorin, Abuja, Kaduna, Enugu, Zaria, Warri, Ikorodu, Maiduguri, Aba, Ife, Bauchi, Akure, Abeokuta, Oyo, Uyo, Sokoto, Owerri, Yola, Calabar, Umuahia, Ondo City, Minna, Lafia, Okene, Katsina, Ikeja, Nsukka, Ado Ekiti, Awka, Ogbomosho.
Official language: English.
Currency: Naira (₦) (NGN).
States of Nigeria: Federal Capital Territory, Abia, Adamawa, Akwa Ibom, Anambra, Bauchi, Bayelsa, Benue, Borno, Cross River, Delta, Ebonyi, Edo, Ekiti, Enugu, Gombe, Imo, Jigawa, Kaduna, Kano, Katsina, Kebbi, Kogi, Kwara, Lagos, Nasarawa, Niger, Ogun, Ondo, Osun, Oyo, Plateau, Rivers, Sokoto, Taraba, Yobe, Zamfara.