Benin Map
Click to see large:
1000x1367
|
1200x1640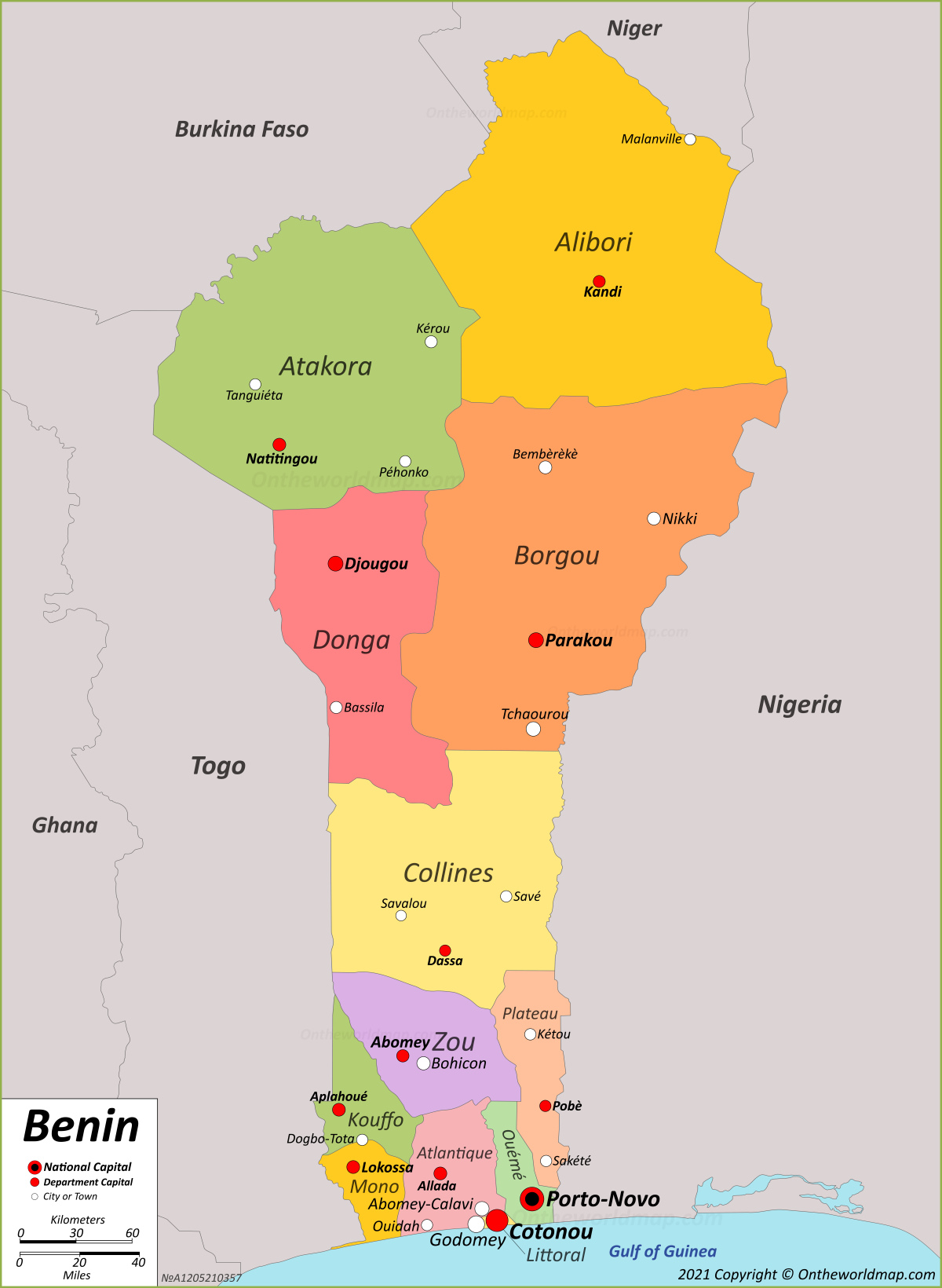 Benin Location Map
Full size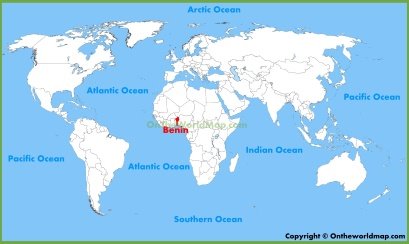 Large detailed map of Benin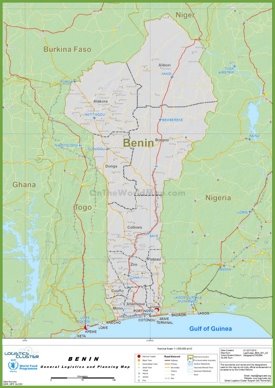 Administrative map of Benin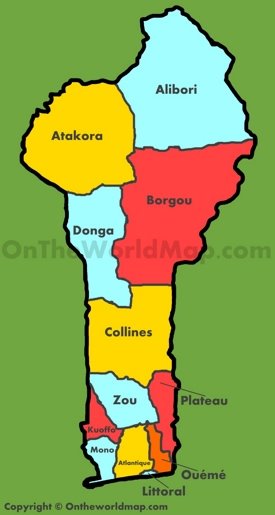 Benin road map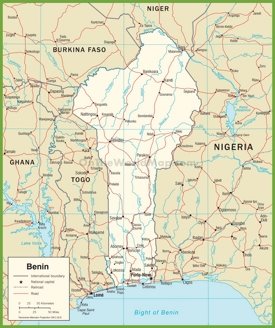 Benin physical map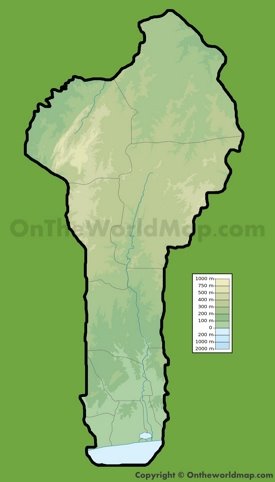 Benin political map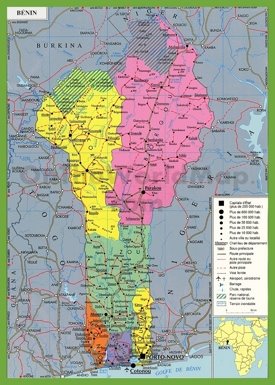 Benin location on the Africa map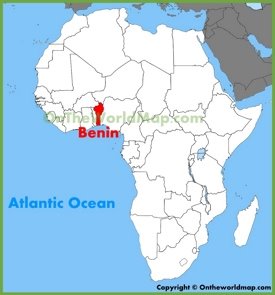 ---
About Benin:
The Facts:
Capital: Porto-Novo.
Area: 44,310 sq mi (114,763 sq km).
Population: ~ 12,000,000.
Largest Cities: Cotonou, Porto-Novo, Parakou, Godomey, Abomey-Calavi, Djougou, Bohicon, Ekpè, Abomey, Nikki.
Official language: French.
Currency: West African CFA franc (XOF).
Departments of Benin: Alibori, Atakora, Atlantique, Borgou, Collines, Kouffo, Donga, Littoral, Mono, Ouémé, Plateau, Zou.