Switzerland Maps
Click to see large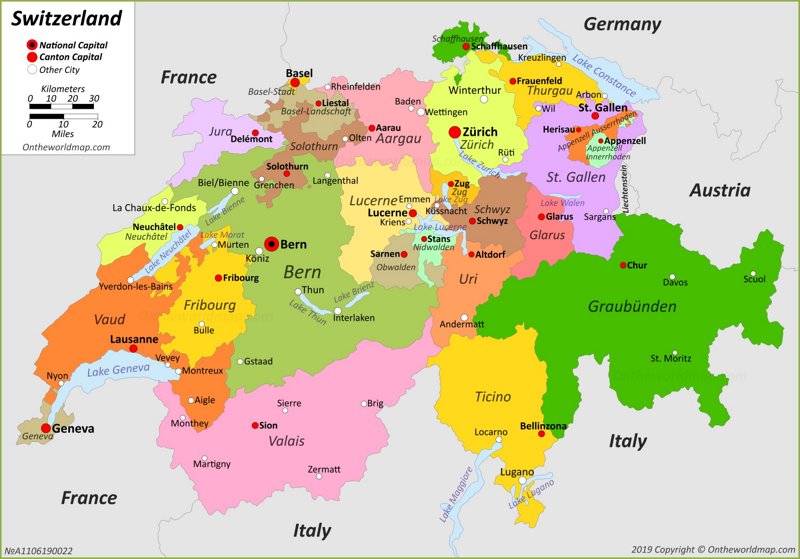 Switzerland Location Map
Full size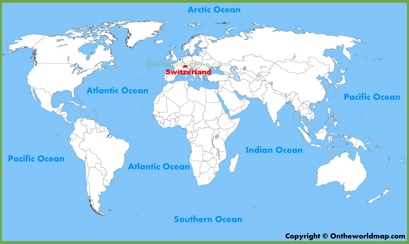 Online Map of Switzerland
Large detailed map of Switzerland with cities and towns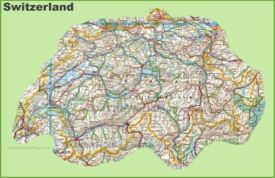 Switzerland political map
Switzerland railway map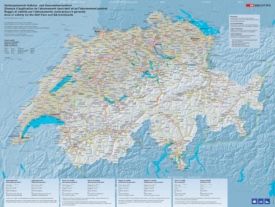 Switzerland map with cantons
Switzerland road map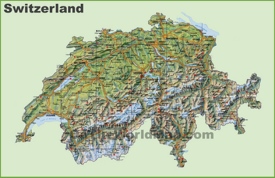 Switzerland physical map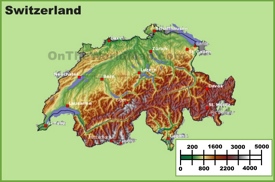 Map of languages in Switzerland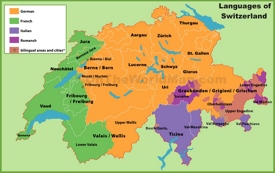 Map of Switzerland, Italy, Germany and France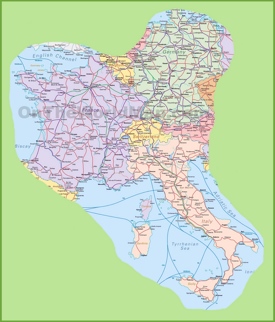 Switzerland location on the Europe map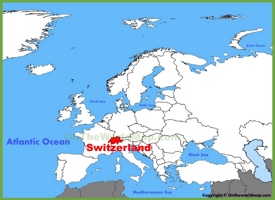 ---
About Switzerland:
Switzerland is officially named the Swiss Confederation. It's a small mountainous country located in a Center of Western Europe in the Alps and it is bordered by Italy to the south, France to the west, Germany to the north and Austria and Liechtenstein to the east. Country not surrounded by any sea or ocean but has many beautiful lakes.

Confederation consists of 26 cantons, with Bern as the seat of the federal authorities and capital city. The two largest Swiss cities are Zurich and Geneva which are two global and economic centers. Switzerland is geographically divided between the Alps, the Swiss Plateau and the Jura. The country has a long history of armed neutrality, no war internationally since 1815. It has four main linguistic and cultural regions: German, French, Italian and Romansh.

Switzerland has the highest quality of life and enjoys great wealth and famous for its banking system, chocolate, watch and ski resorts. Many Nobel prizes have been awarded to Swiss scientists.

The Facts:
Capital: Bern.
Area: 15,940 sq mi (41,285 sq km).
Population: ~ 8,550,000.
Largest cities: Zurich, Geneva, Basel, Bern, Lausanne, Lucerne.
Official language: German, French, Italian, Romansh.
Currency: Swiss franc (CHF).