Brazil Map
Click to see large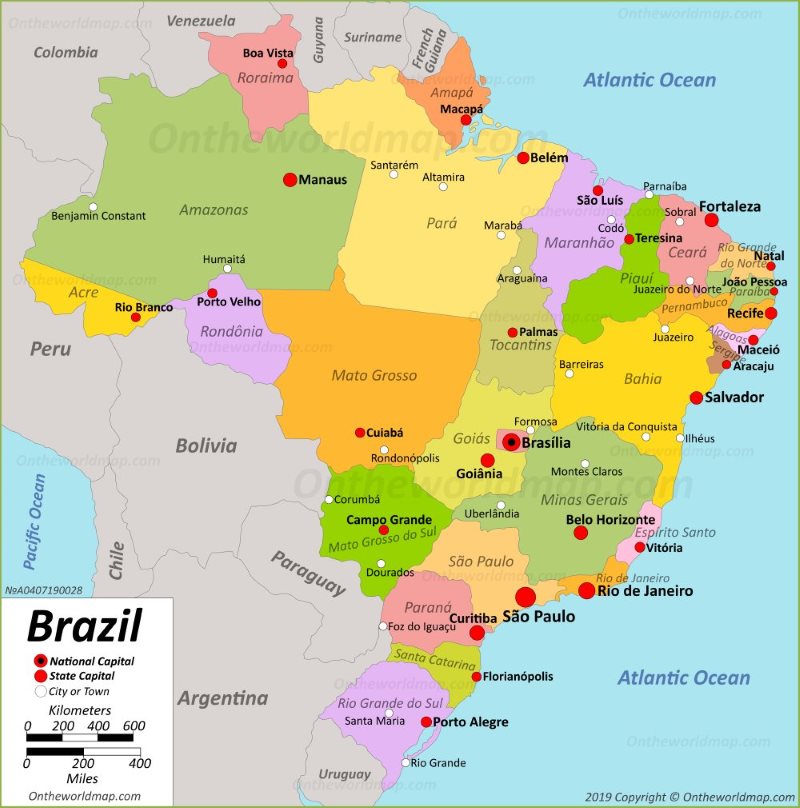 Brazil Location Map
Full size
Brazil Political Map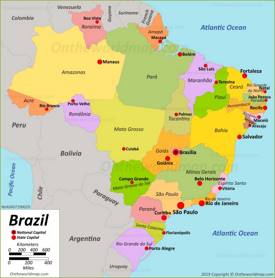 Brazil states map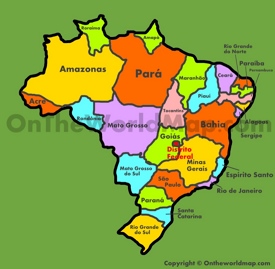 Political Map of Brazil With Cities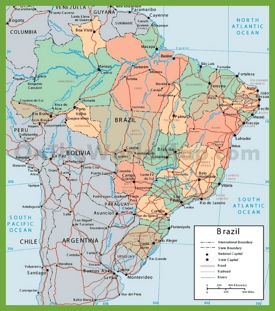 Brazil physical map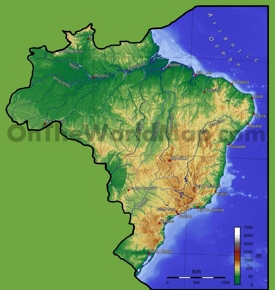 Brazil road map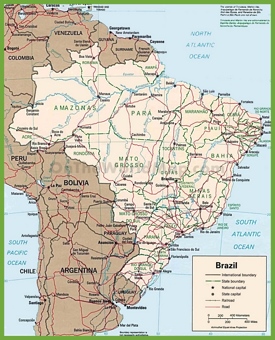 Brazil tourist map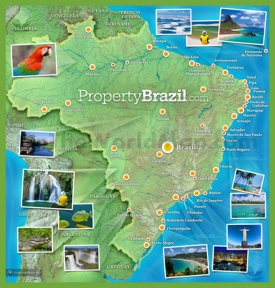 Brazil time zone map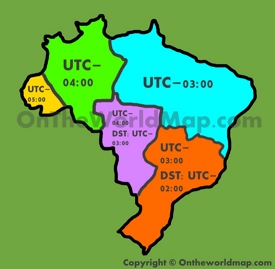 Brazil location on the South America map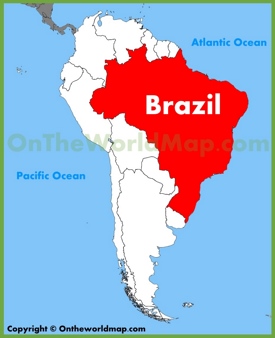 ---
About Brazil:
The Facts:
Capital: Brasilia.
Area: 3,287,956 sq mi (8,515,767 sq km).
Population: ~ 215,000,000.
Largest cities: Sao Paulo, Rio de Janeiro, Brasília, Salvador, Fortaleza, Belo Horizonte, Manaus, Curitiba, Recife, Goiânia, Belém, Porto Alegre, Guarulhos, Campinas, São Luís, São Gonçalo, Maceió, Duque de Caxias, Campo Grande, Natal, Teresina, São Bernardo do Campo, João Pessoa, Nova Iguaçu, São José dos Campos, Santo André, Ribeirão Preto, Jaboatão dos Guararapes, Uberlândia, Osasco, Sorocaba, Contagem, Aracaju, Feira de Santana, Cuiabá, Joinville, Aparecida de Goiânia, Londrina, Juiz de Fora, Porto Velho, Ananindeua, Serra, Caxias do Sul, Macapá, Niterói, Florianópolis, Belford Roxo, Campos dos Goytacazes, Vila Velha, Mauá, Mogi das Cruzes, Blumenau, Foz do Iguaçu.
Official language: Portuguese.
Currency: Real (R$) (BRL).
States of Brazil: Acre, Alagoas, Amapá, Amazonas, Bahia, Ceará, Distrito Federal, Espírito Santo, Goiás, Maranhão, Mato Grosso, Mato Grosso do Sul, Minas Gerais, Pará, Paraíba, Paraná, Pernambuco, Piauí, Rio de Janeiro, Rio Grande do Norte, Rio Grande do Sul, Rondônia, Roraima, Santa Catarina, São Paulo, Sergipe, Tocantins.