Galápagos Map
Click to see large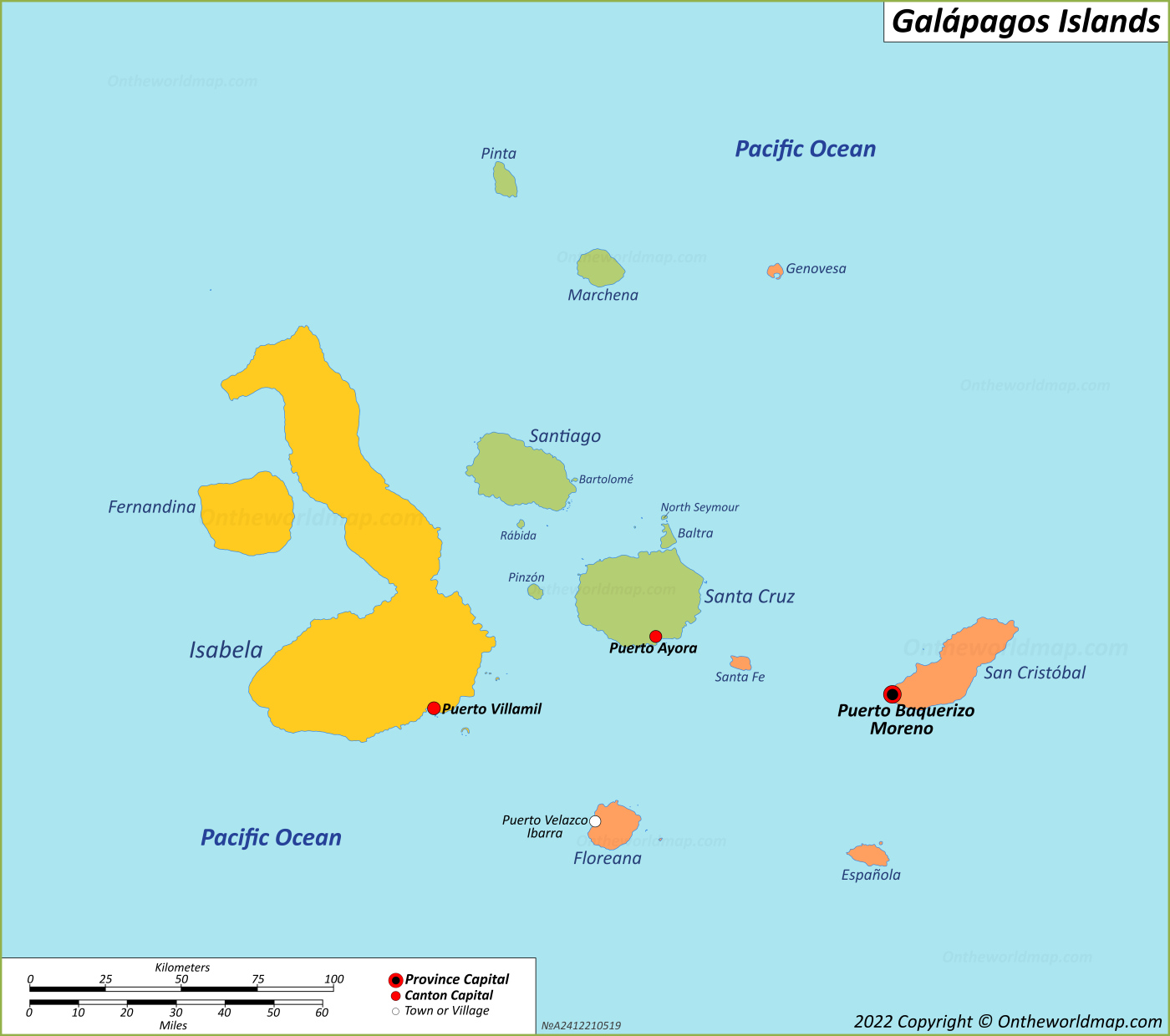 Galápagos Location Map
Full size
Galápagos Location On The South America Map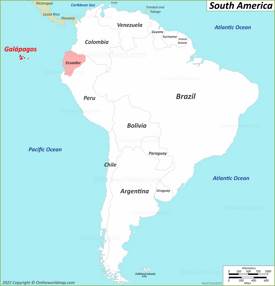 Galápagos Location On The World Map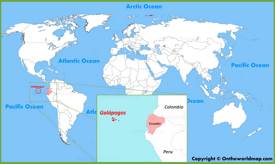 ---
About Galápagos:
The Facts:
Province: Galápagos.
Capital: Puerto Baquerizo Moreno.
Area: 3,090 sq mi (8,010 sq km).
Population: ~ 35,000.
Largest cities: Puerto Baquerizo Moreno, Puerto Ayora, Puerto Villamil, Puerto Velazco Ibarra.
Islands of Galápagos: Baltra, Bartolomé, Marchena, North Seymour, Pinta, Pinzón, Rábida, Santa Cruz, Santiago, Española, Floreana, Genovesa, San Cristóbal, Santa Fe, Darwin, Fernandina, Isabela, Wolf.