Quito Map
Click to see large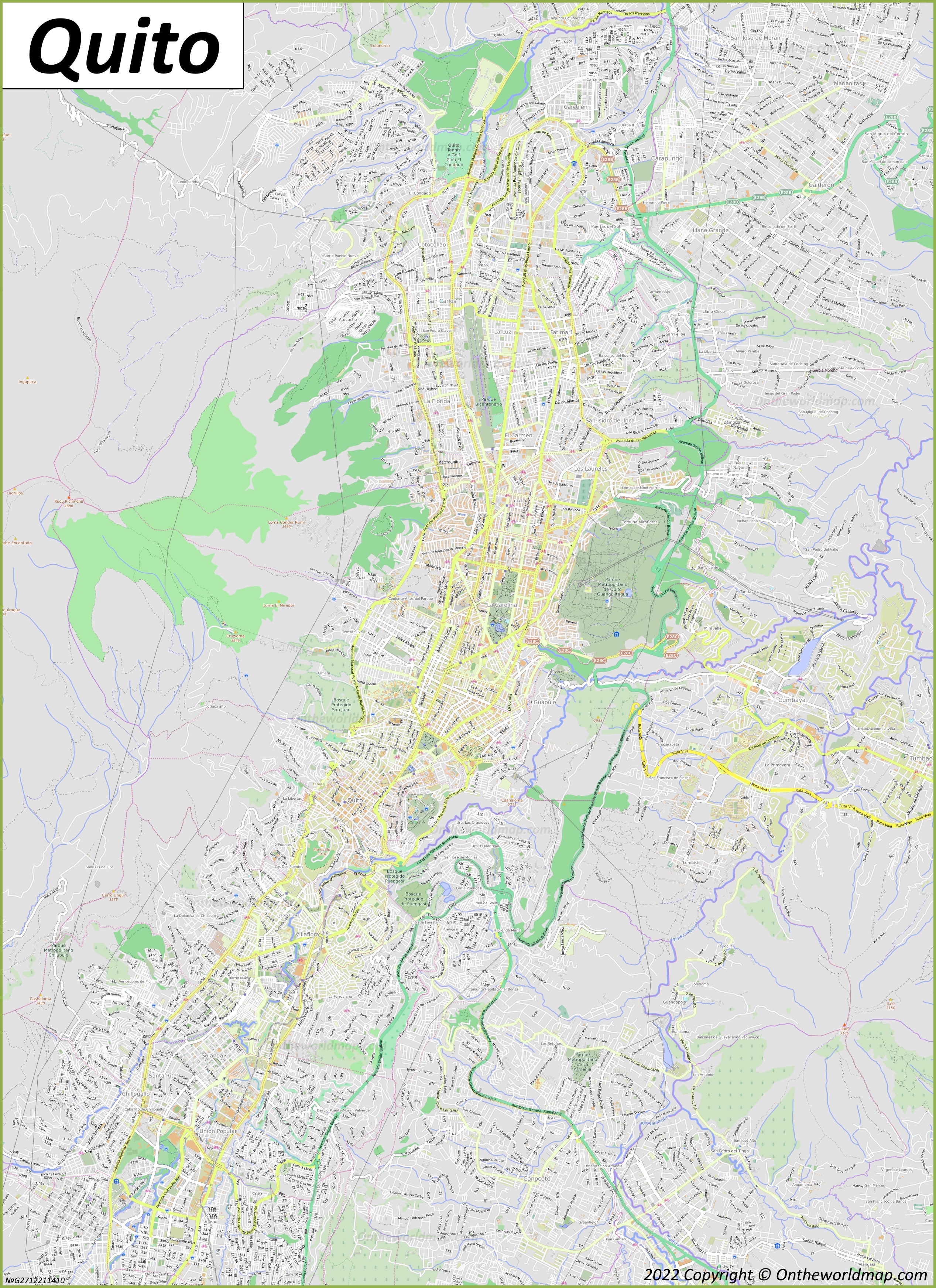 Click to see large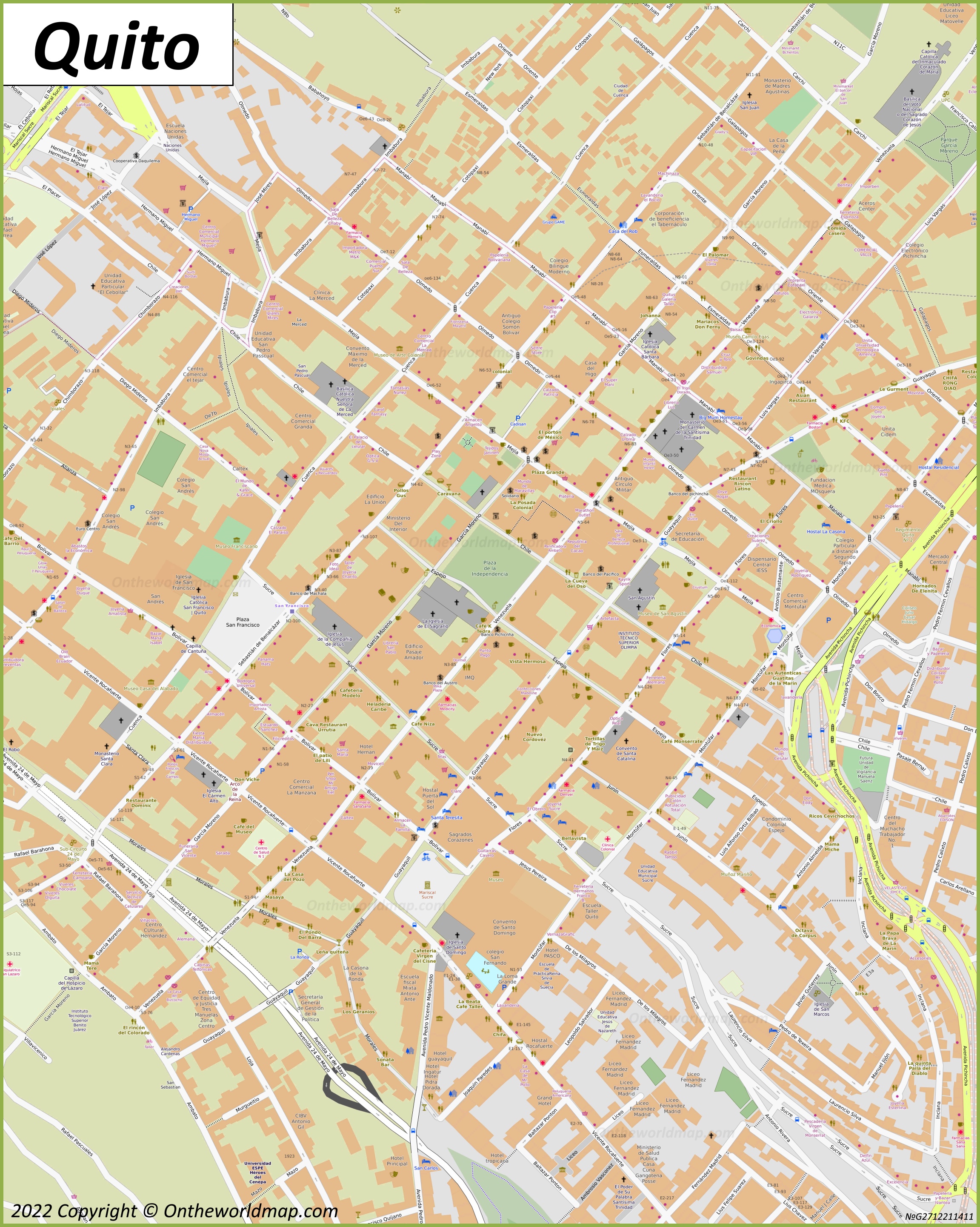 Quito Location Map
Full size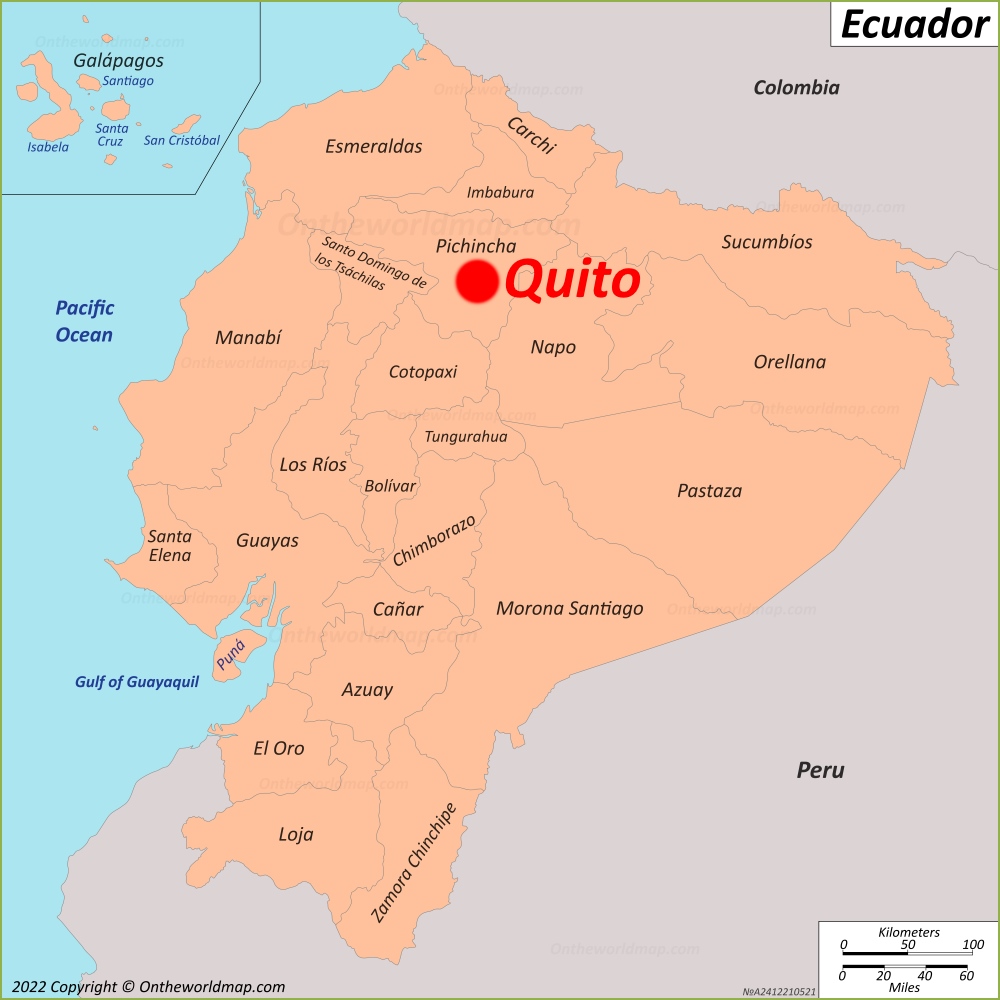 ---
About Quito:
The Facts:
Province: Pichincha.
Canton: Metropolitan District of Quito.
Population: ~ 2,050,000.
Metropolitan population: ~ 3,200,000.
Urban Parishes of Quito: Belisario Quevedo, Carcelén, Centro Histórico, Cochapamba, Comité del Pueblo, Concepción, Cotocollao, Chilibulo, Chillogallo, Chimbacalle, El Condado, El Inca, Guamaní, Iñaquito, Itchimbía, La Ecuatoriana, La Ferroviaria, La Libertad, La Mena, Magdalena, Mariscal Sucre, Jipijapa, Kennedy, La Argelia, Ponceano, Puengasí, Quitumbe, Rumipamba, San Bartolo, San Juan, Solanda, Turubamba.
Main sights: Historic center, Carondelet Palace, Basilica del Voto Nacional, Cathedral of Quito, National Museum of Ecuador, Church of San Francisco, Church of La Compañía de Jesús, Church of El Sagrario, Church of Santo Domingo, Carondelet Palace, Gangotena Palace, Plaza Grande, Plaza Foch, El Panecillo, La Mariscal, Museo de Arte Contemporaneas, Museo de la Ciudad, La Capilla del Hombre, Museo Casa de Sucre.