Cuenca Map
Click to see large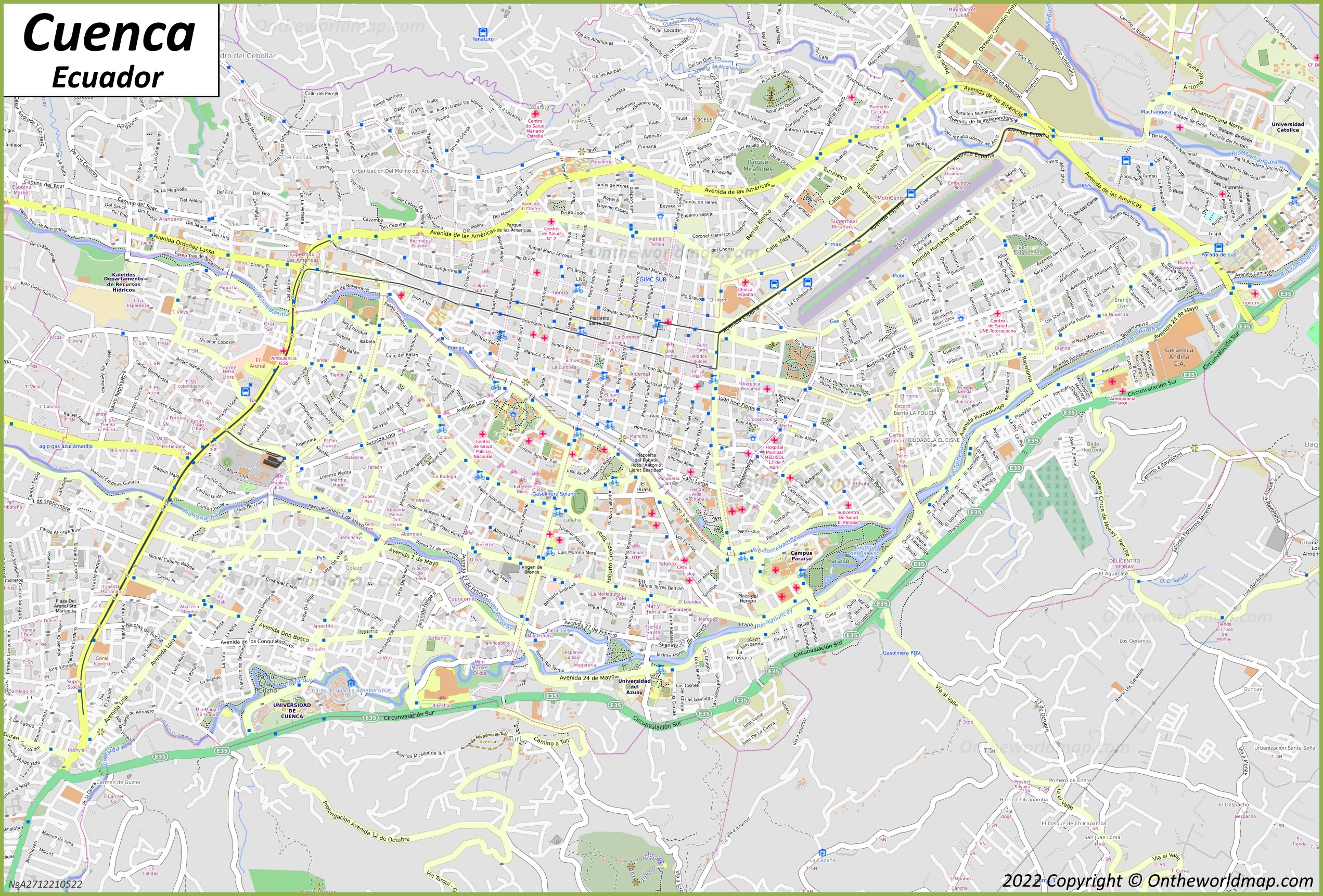 Click to see large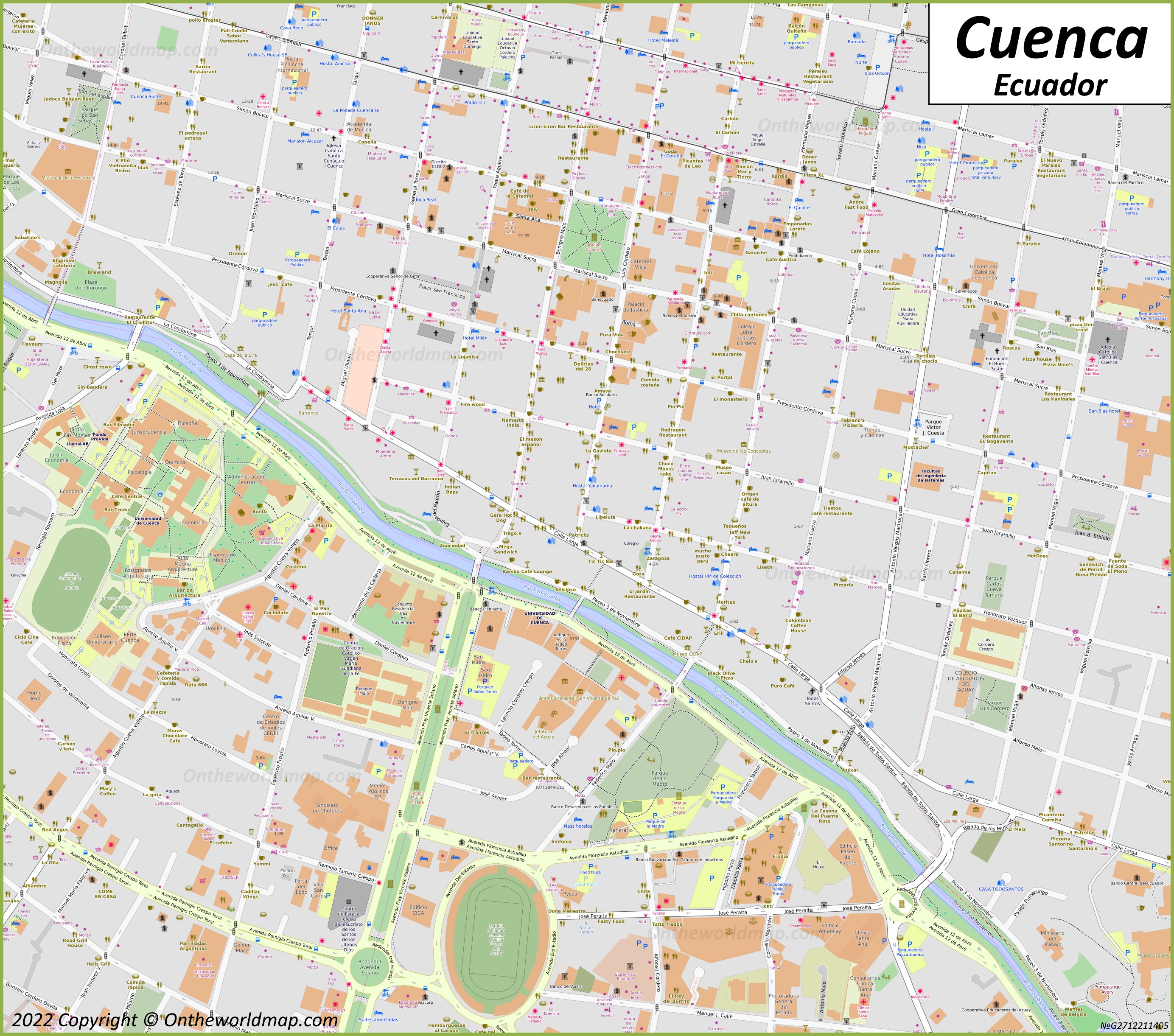 Cuenca Location Map
Full size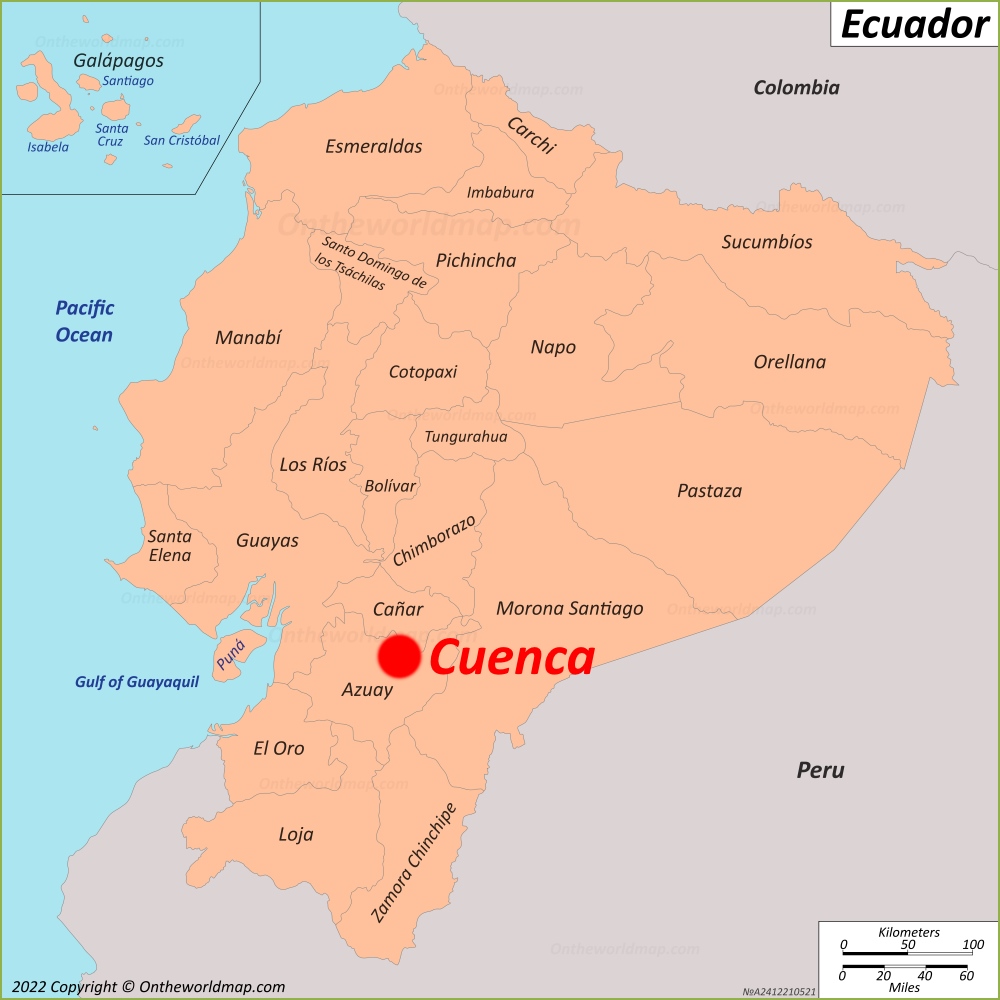 ---
About Cuenca:
The Facts:
Province: Azuay.
Canton: Cuenca.
Population: ~ 650,000.
Metropolitan population: ~ 800,000.
Parishes of Cuenca: Baños, Chaucha, Checa, Chiquintad, Cumbe, Llacao, Molleturo, Nulti, Quingeo, Ricaurte, San Joaquín, Santa Ana, Sayausi, Octavio Cordero Palacios, Paccha, Sidcay, Sinincay, Tarqui, Turi, Valle, Victoria del Portete.
Main sights: Old Cathedral, New Cathedral, Park Abdon Calderon, Monastery of El Carmen de Asuncion, Monastery and Museum of La Concepcion, Church of Santo Domingo, House of the Ecuadorian Culture, Municipal Museum Remigio Crespo Toral, Museum of the Central Bank, Museum of the Aboriginal Cultures.