Guayaquil Map
Click to see large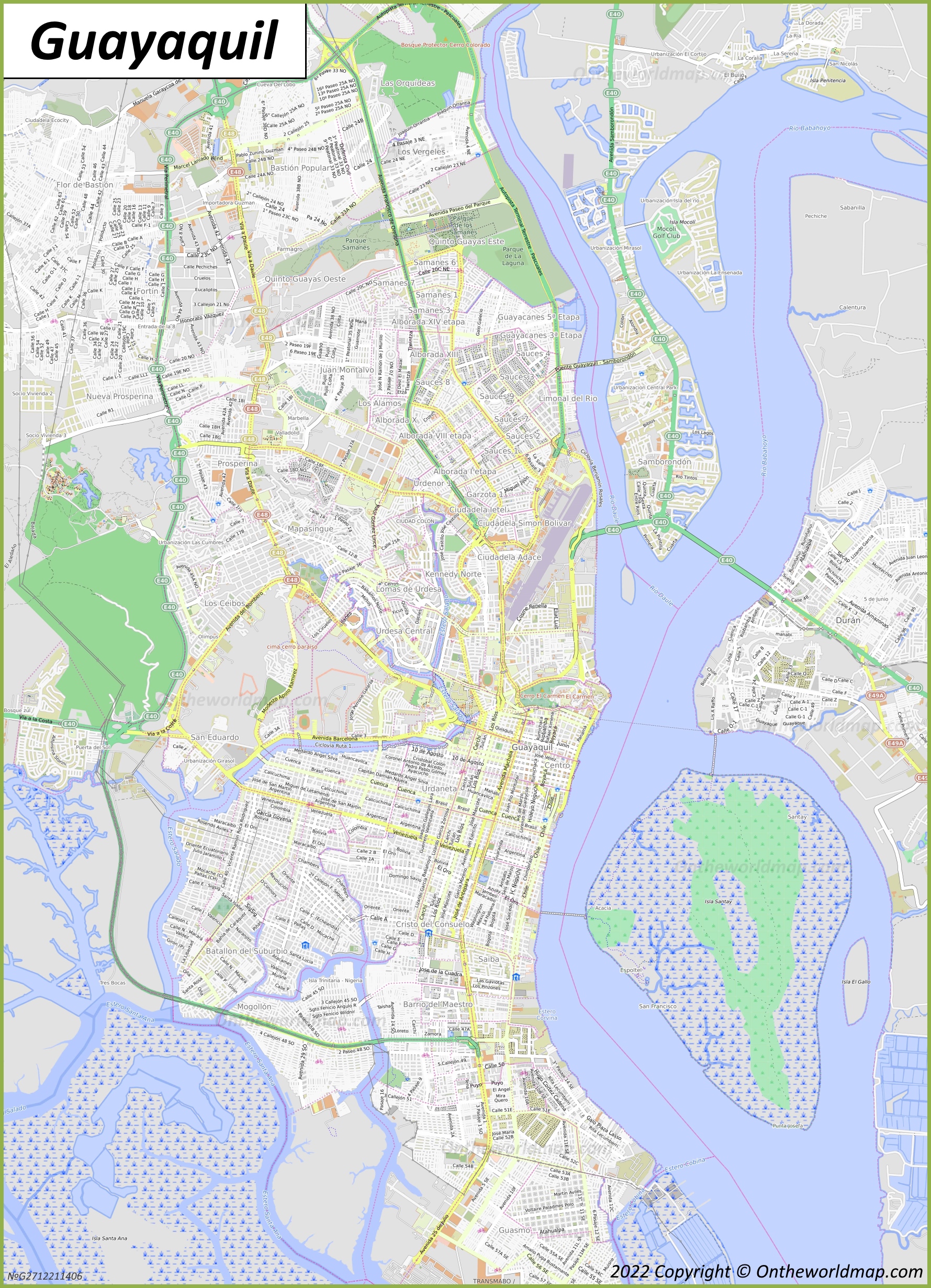 Click to see large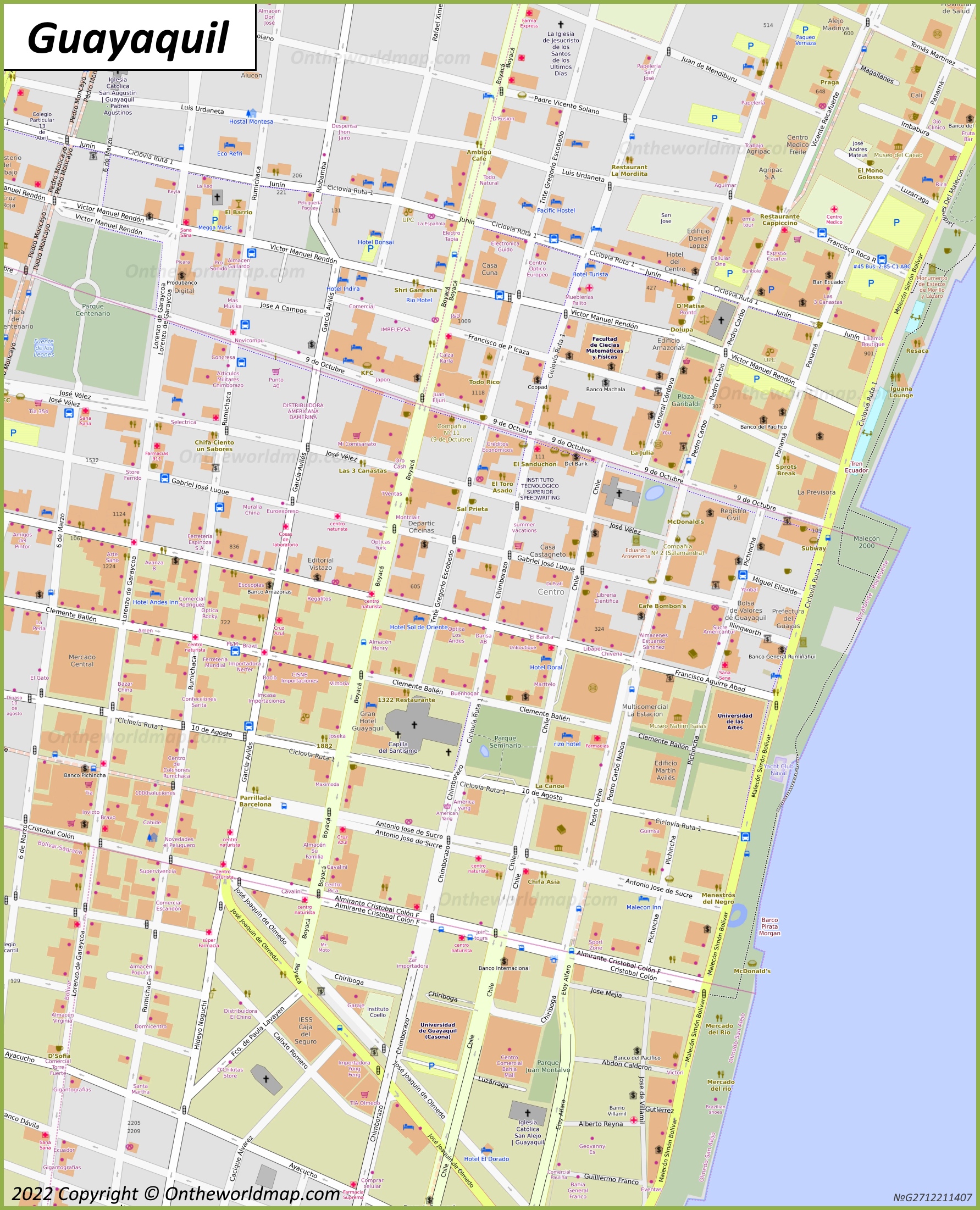 Guayaquil Location Map
Full size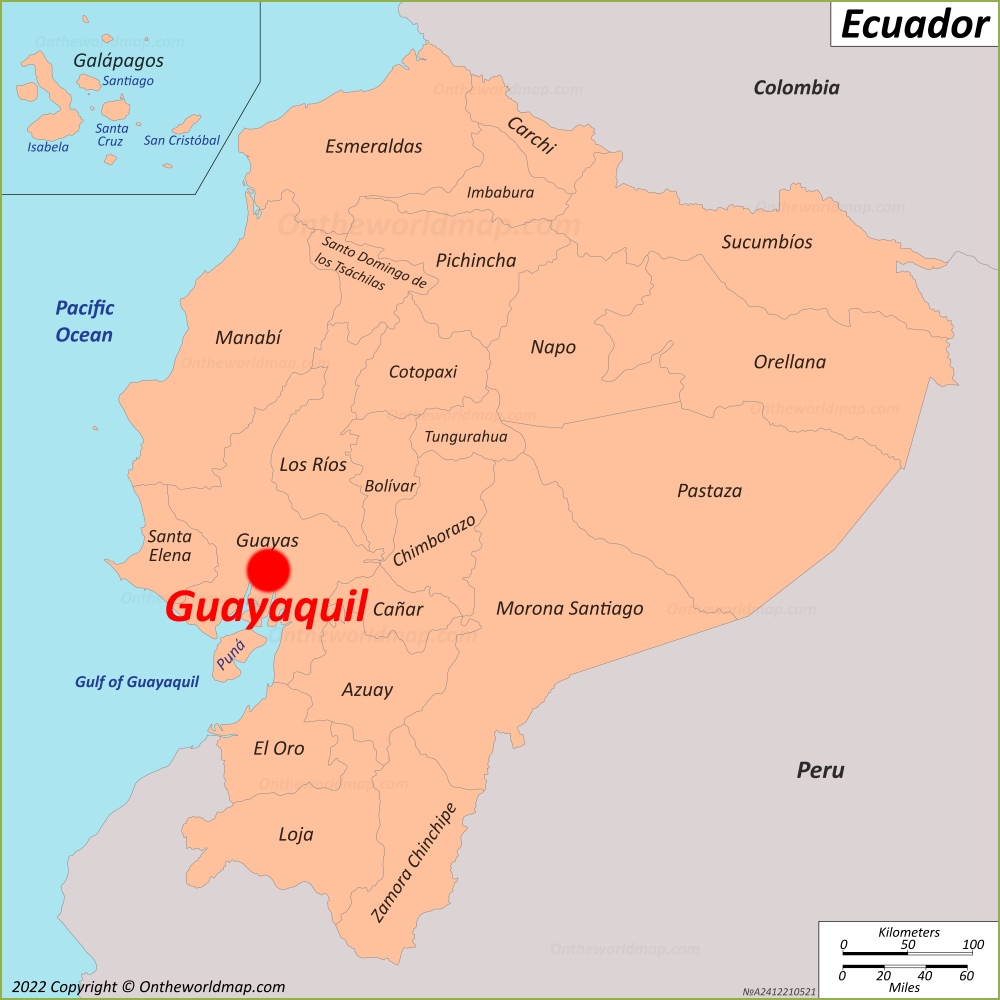 ---
About Guayaquil:
The Facts:
Province: Guayas.
Canton: Guayaquil.
Population: ~ 2,750,000.
Metropolitan population: ~ 3,300,000.
Urban parishes of Guayaquil: Ayacucho, Bolívar-Sagrario, Carbo-Concepción, Febres Cordero, García Moreno, Letamendi, 9 de octubre, Olmedo-San Alejo, Roca, Rocafuerte, Sucre, Tarqui, Urdaneta, Ximena, Chongón, Pascuales.
Main sights: Malecon 2000, Palacio Municipal, Barrio las Peñas, Mercado Artesanal, Parque Centenario, Parque Seminario, Urdesa, Guayaquil Municipal Museum.