Mérida Map
Click to see large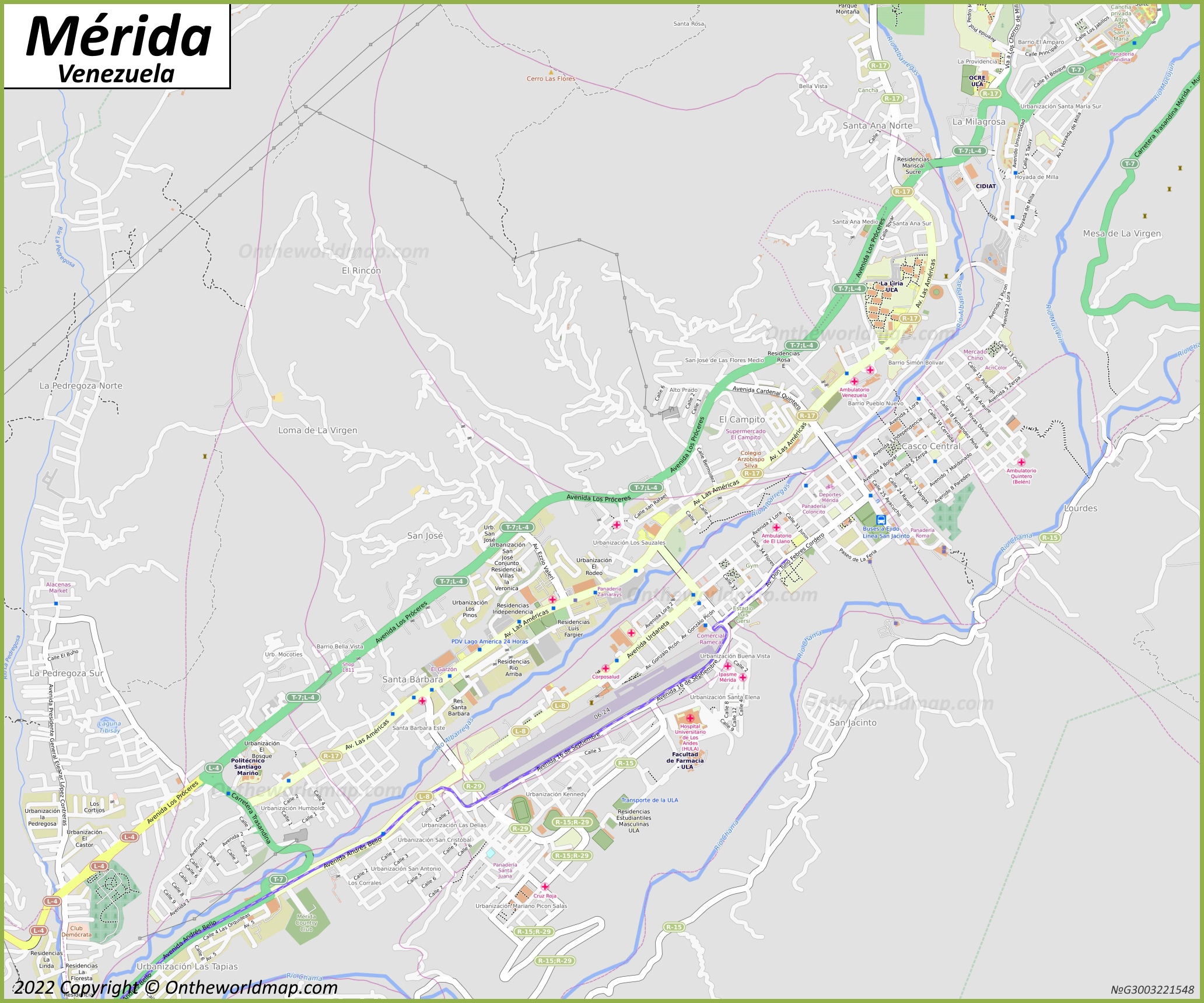 Click to see large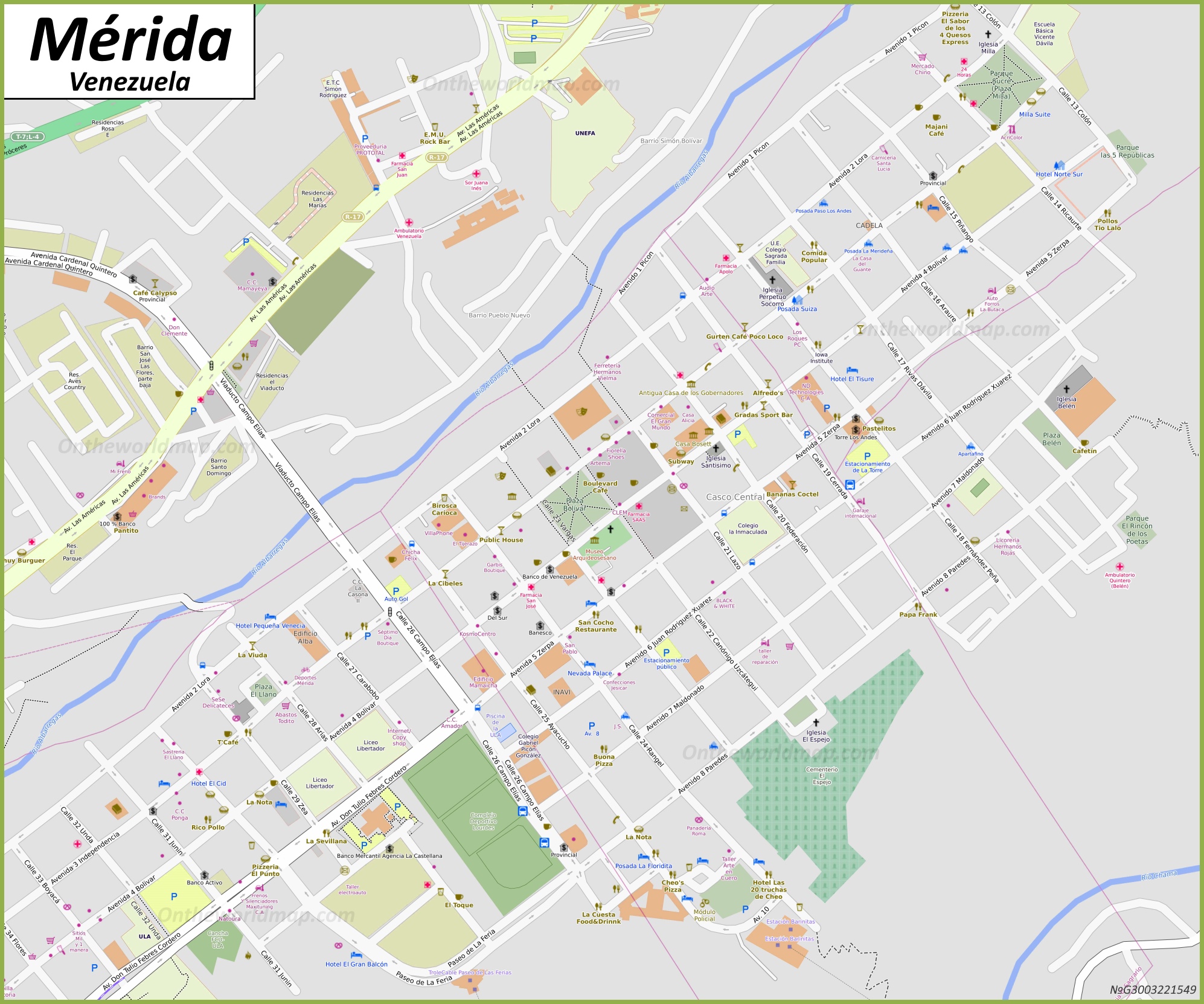 Mérida Location Map
Full size
---
About Mérida:
The Facts:
State: Mérida.
Population: ~ 350,000.
Metropolitan population: ~ 550,000.
Neighborhoods of Mérida: Casco Central, Belensate, Chama, Humboldt, La Hechicera, La Parroquia, La Pedregosa, Los Curos, Pie del Llano, Avenida 16/Campo de Oro/Santa Juana.
Main sights: Cathedral of Mérida, House of Former Governors, Rectorate's Building, Government Palace, Cable Car, Plaza Monumental Román Eduardo Sandia, Iglesia del Carmen, Iglesia de la Tercera, Iglesia del Llano, Iglesia de Milla, Archbishop's Palace, Mérida Botanical Garden.