Maracaibo Map
Click to see large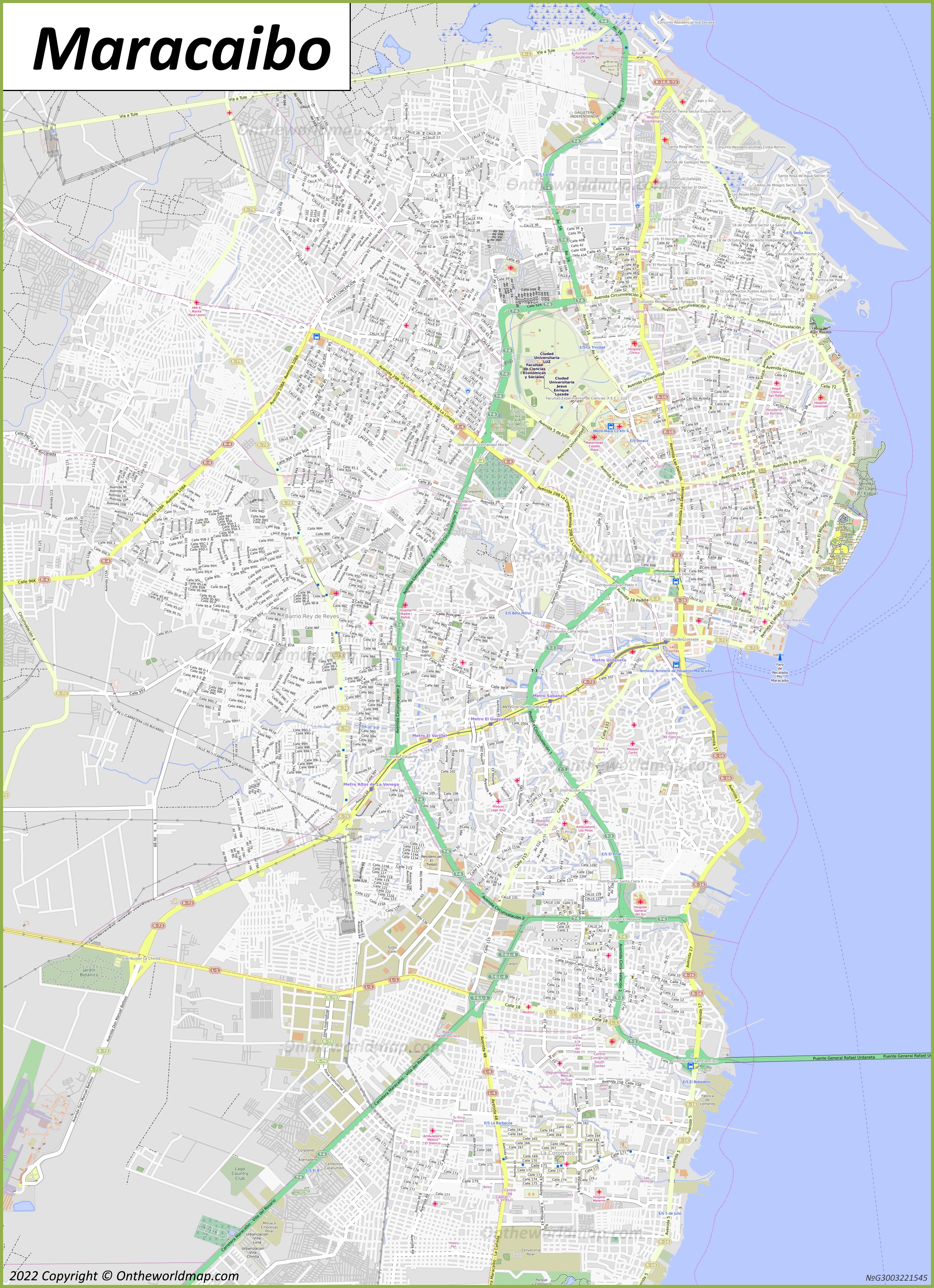 Click to see large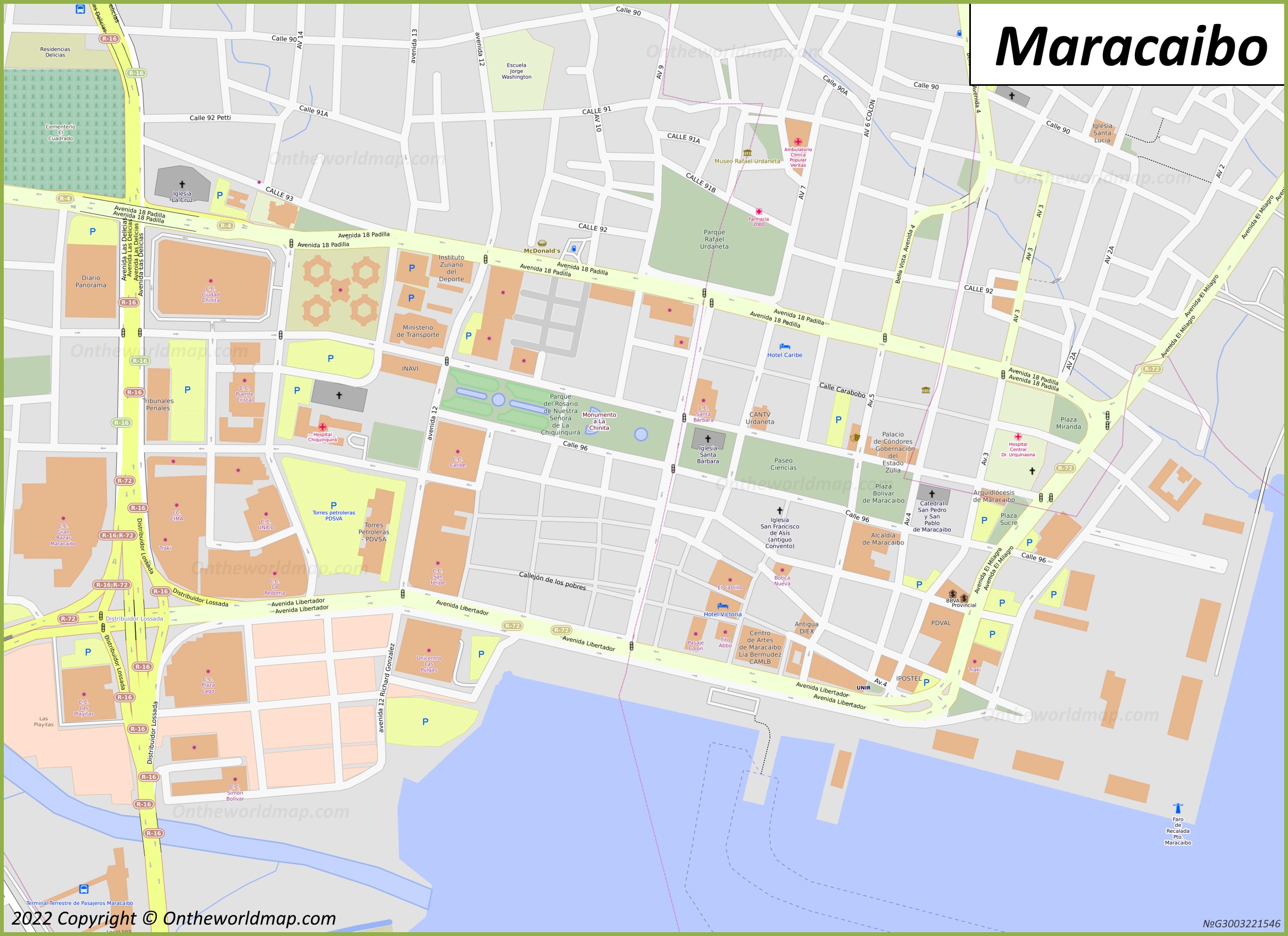 Maracaibo Location Map
Full size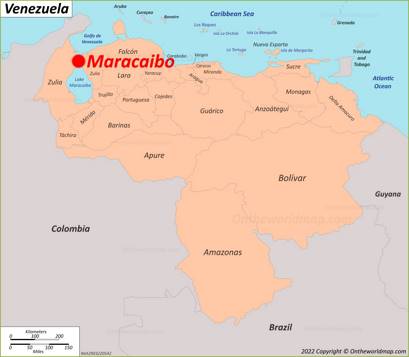 ---
About Maracaibo:
The Facts:
State: Zulia.
Population: ~ 1,200,000.
Metropolitan population: ~ 5,500,000.
Districts: Venancio Pulgar, Idelfonso Vázquez, Coquivacoa, El Naranjal, San Jacinto (La Marina), Mara Norte, Barrio 18 de Octubre, Juana de Ávila, La Trinidad, Las Tarabas, La Estrella, Maracaibo I, Maracaibo II, Lago Mar Beach, Antonio Borjas Romero, San Isidro, Francisco Eugenio Bustamante, San Rafael, Ziruma, San Miguel, Luis Hurtado Higuera, Cecilio Acosta, Cacique Mara, El Amparo, Raúl Leoni, Manuel Dagnino, Cristo de Aranza, Caracciolo Parra Pérez, Chiquinquirá, Santa Lucía, Santa Rosa, Bolívar, Los Olivos, Bella Vista, Historic zone of Maracaibo, El Saladillo, Isla Dorada.

Main sights: Basilica of Our Lady of the Rosary of Chiquinquirá, Plaza del Rosario de Nuestra Senora de Chiquinquira, General Rafael Urdaneta Bridge, Museo de Arte Contemporáneo del estado Zulia, Centro de Bellas Artes de Maracaibo, Teatro Baralt, Museo de la Gaita.