Gandia Map
Gandia Location Map
Full size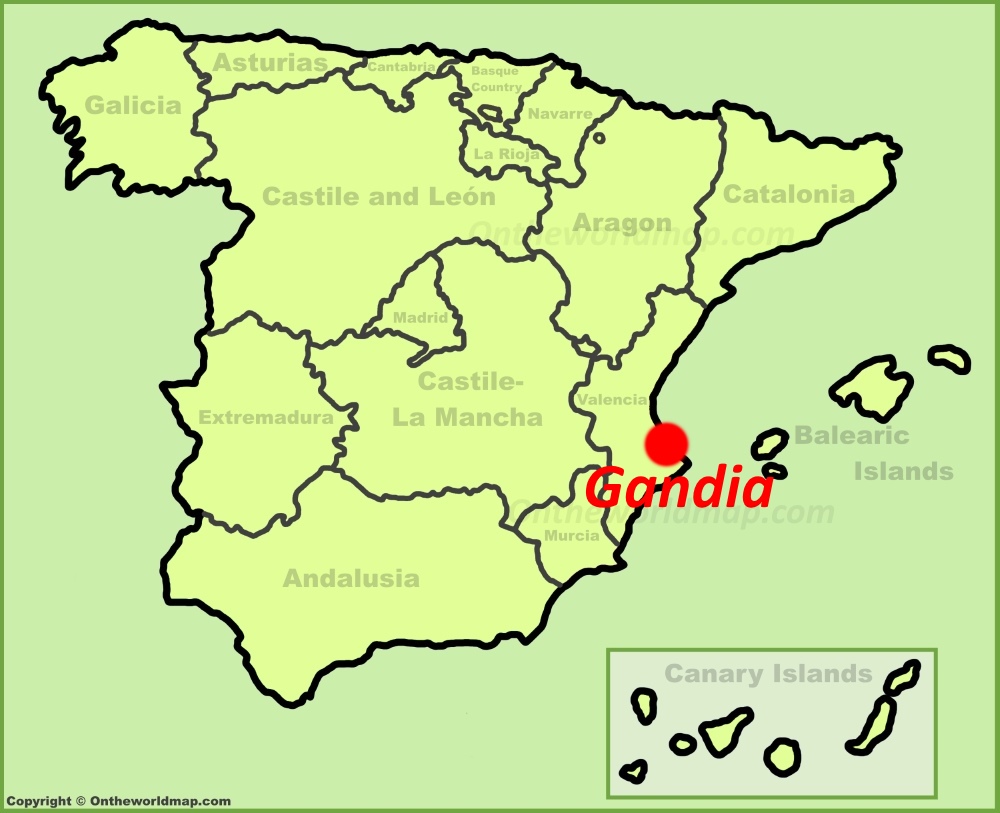 ---
About Gandia:
The Facts:
Autonomous community: Valencian Community.
Province: Valencia.
Comarca: La Safor.
Population: ~ 76,000.
Main sights: Collegiate Basilica of Gandia, Monastery of Sant Jeroni de Cotalba, Ducal Palace of Gandia, Convent of Santa Clara of Gandia, Archaeological Museum of Gandia, Route of the Monasteries of Valencia, Route of the Borgias, Route of the Valencian classics.