Cuenca Map
Cuenca Location Map
Full size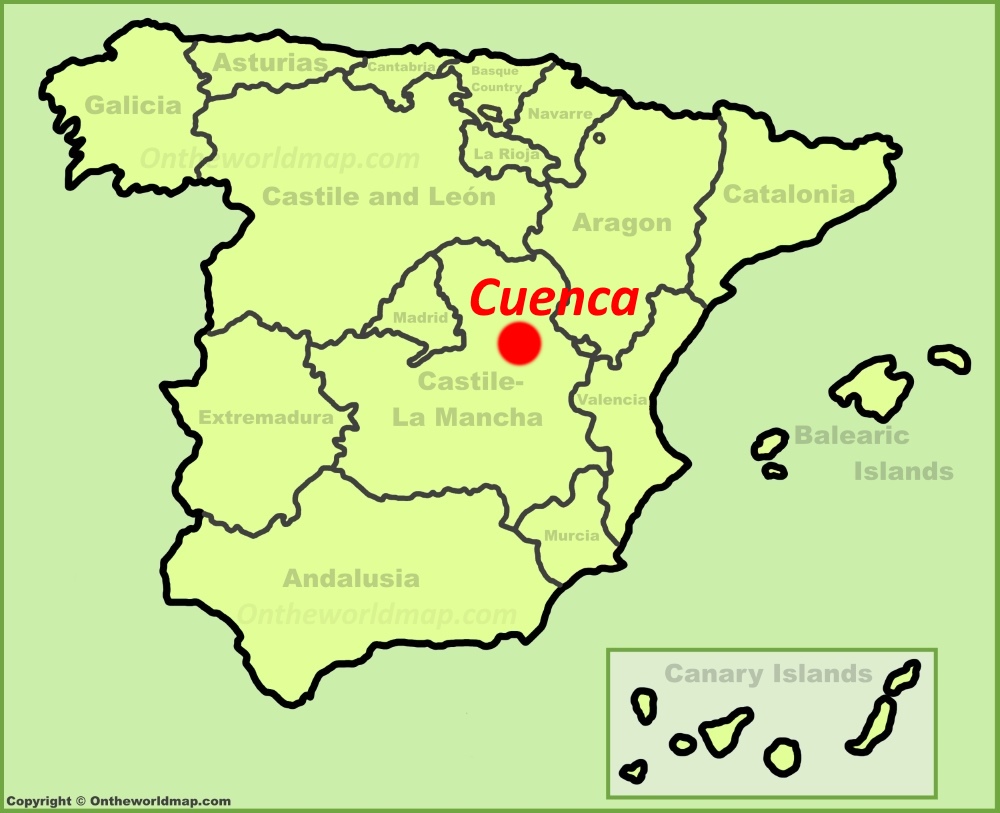 Cuenca Tourist Attractions Map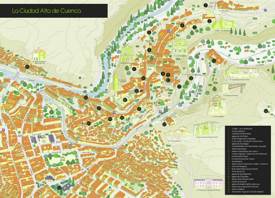 Cuenca Hotel Map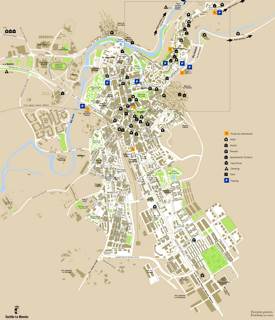 Province of Cuenca Tourist Map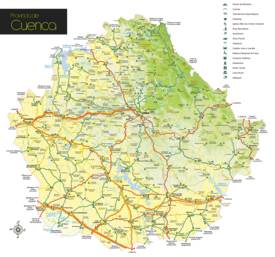 Map of Tourist Routes of The Province of Cuenca
---
About Cuenca:
The Facts:
Autonomous community: Castile-La Mancha.
Province: Cuenca.
Comarca: Serranía Media.
Population: ~ 55,000.
Main sights: Cuenca Cathedral, Church of Saint Peter, Church of Saint Michael, Seminary, Church of Our Savior, Bishop's Palace, Bridge of Saint Paul, Old convent of Saint Paul, The Castle, Mangana Tower, Hanging Houses, Town Hall, Archeological Museum, Diocese's Museum, Museum of Science of Castile-La Mancha, Museum of Spanish Abstract Art.