Castile and León Maps
Castile and León Location Map
Full size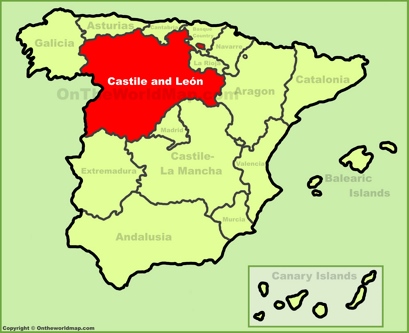 Online Map of Castile and León
Large detailed map of Castile and León with cities and towns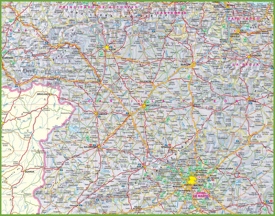 Castile and León provinces map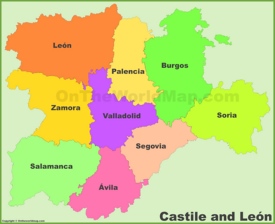 Castile and León road map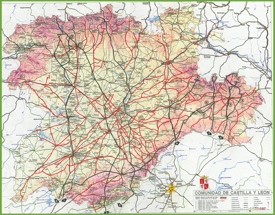 ---
About Castile and León:
The Facts:
Capital: Valladolid.
Area: 36,379 sq mi (94,222 sq km).
Population: ~ 2,560,000.
Largest cities: Valladolid, Ponferrada, Miranda de Ebro, Burgos, Zamora, Aranda de Duero, Salamanca, Ávila, San Andrés del Rabanedo, León, Segovia, Laguna de Duero, Palencia, Soria, Medina del Campo.
Provinces: Ávila, Burgos, León, Palencia, Salamanca, Segovia, Soria, Valladolid, Zamora.