Somaliland Map
Click to see large:
1200x810
|
1400x945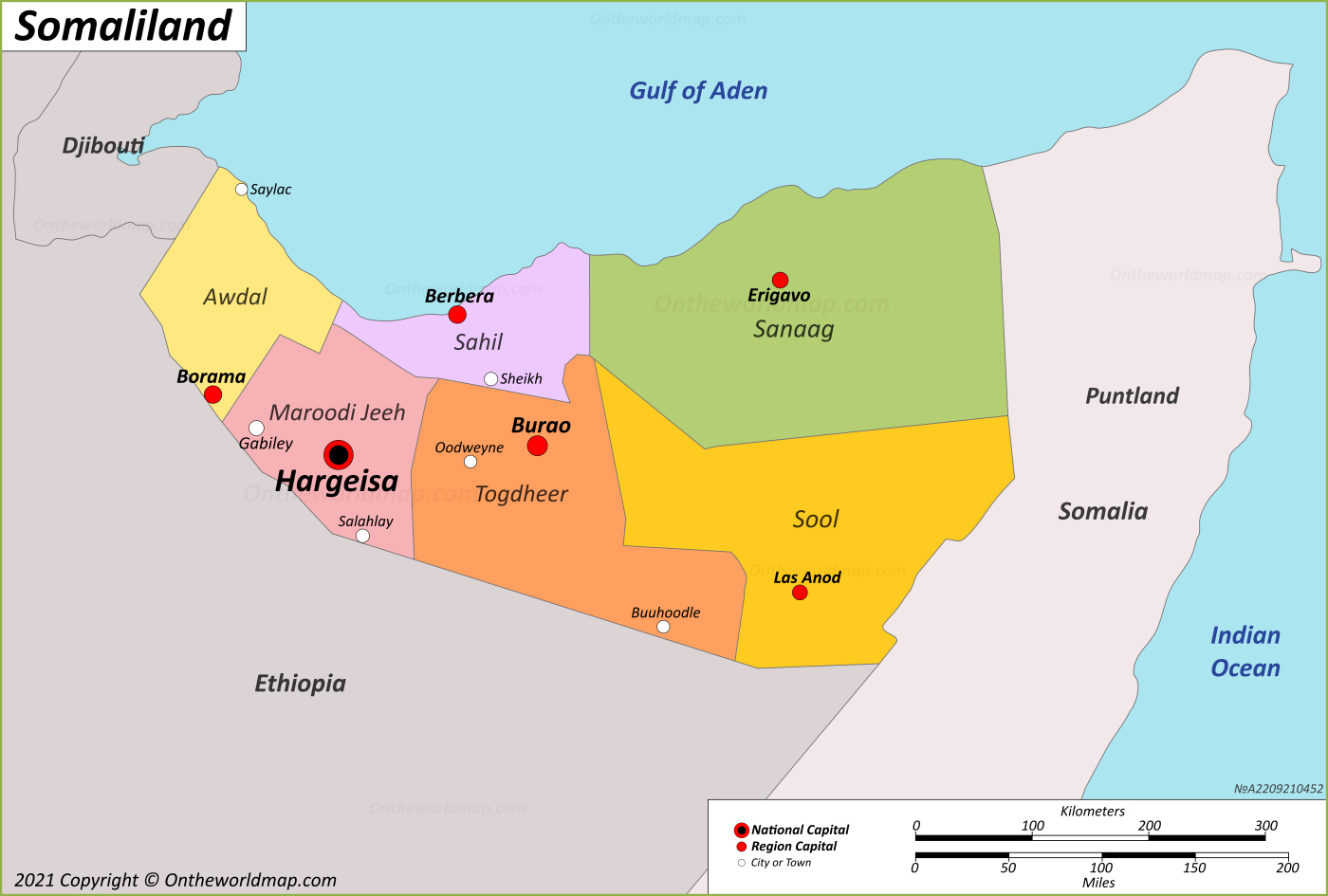 Somaliland Location Map
Full size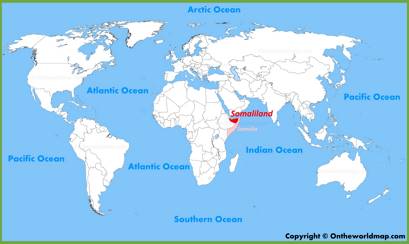 Large detailed map of Somaliland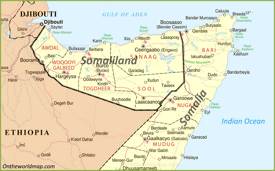 Somaliland Location On The Somalia Map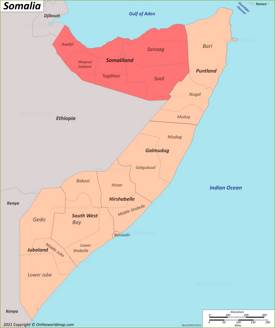 Somaliland Location On The Africa Map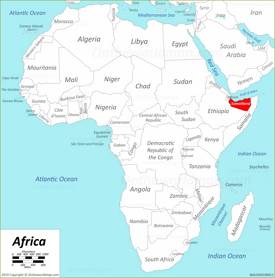 ---
About Somaliland:
The Facts:
Capital: Hargeisa.
Area: 68,000 sq mi (177,000 sq km).
Population: ~ 6,000,000.
Largest cities: Hargeisa, Burao, Berbera, Erigavo, Gabiley, Las Anod, Borama.
Official language: Somali.
Currency: Somaliland shilling.

Regions of Somaliland: Awdal, Sahil, Maroodi Jeeh, Togdheer, Sanaag, Sool.

Districts of Somaliland: Gabiley, Hargeisa, Baki, Borama, Zeila, Lughaya, Sheikh, Berbera, Odweyne, Buhoodle, Burao, Aynabo, Las Anod, Taleh, Hudun, El Afweyn, Erigavo, Lasqoray.