Sierra Leone Map
Click to see large:
1250x1250
|
1500x1500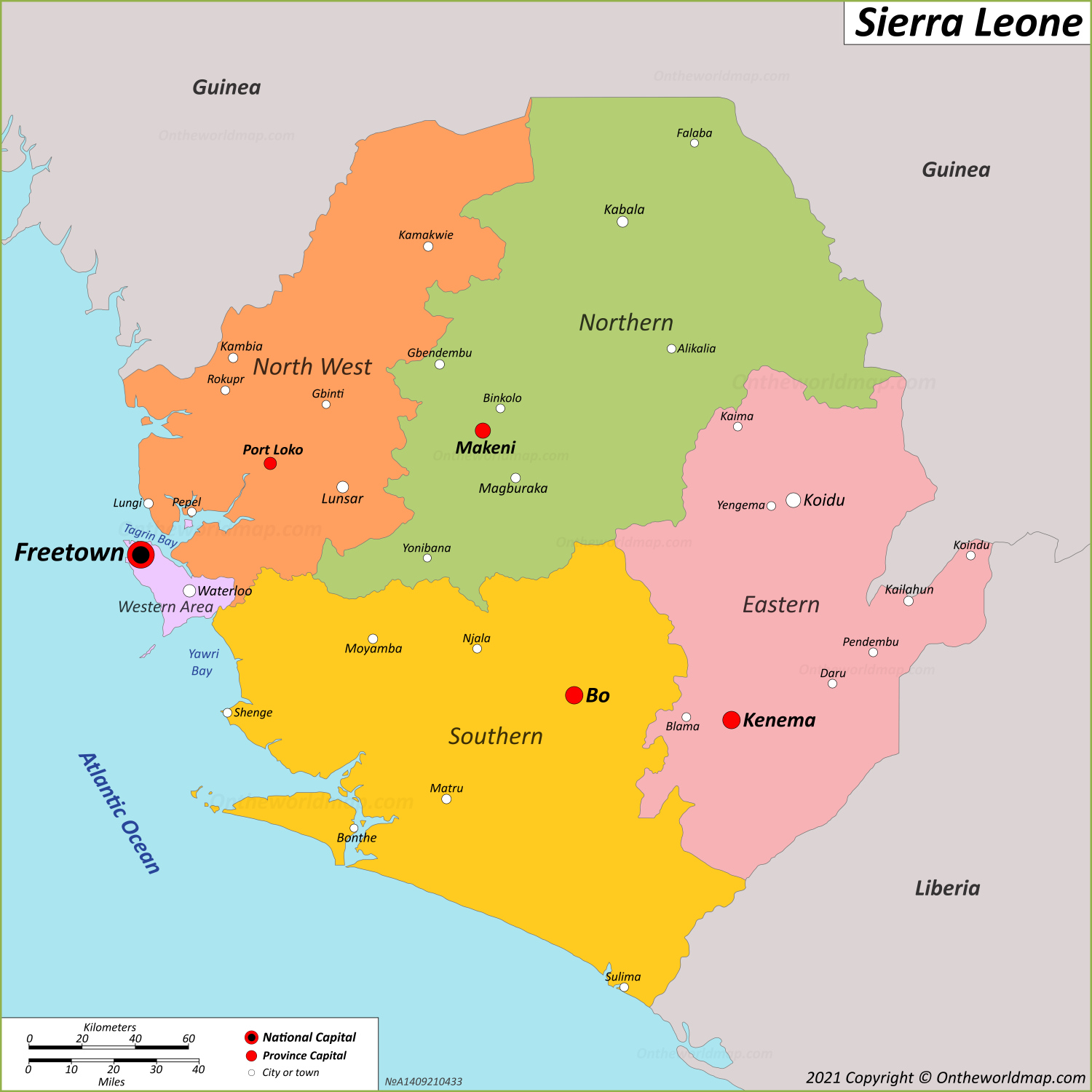 Sierra Leone Location Map
Full size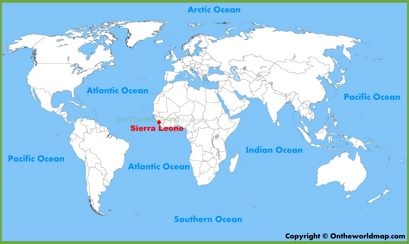 Online Map of Sierra Leone
Large detailed map of Sierra Leone with cities and towns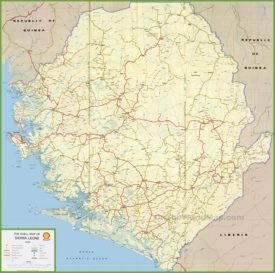 Large detailed tourist map of Sierra Leone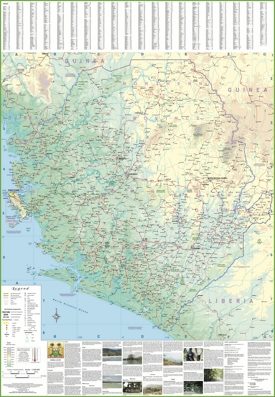 Sierra Leone political map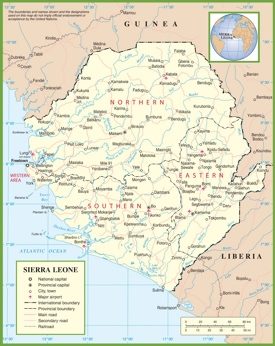 Administrative divisions map of Sierra Leone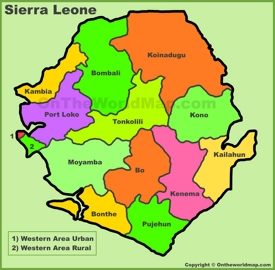 Sierra Leone physical map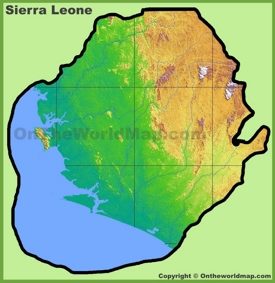 Sierra Leone location on the Africa map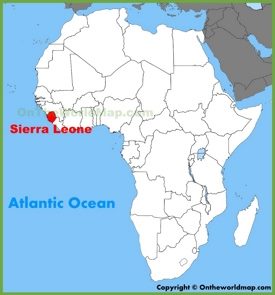 ---
About Sierra Leone:
The Facts:
Capital: Freetown.
Area: 27,700 sq mi (71,740 sq km).
Population: ~ 8,500,000.
Largest cities: Freetown, Kenema, Bo, Koidu, Makeni, Waterloo, Port Loko, Wangechi, Kalewa, Magburaka, Kabala, Moyamba, Kailahun, Bonthe, Kambia, Alikalia, Binkolo, Daru, Falaba, Gbinti, Kamakwie, Kaima, Koindu, Lungi, Lunsar, Madina, Mange, Mano, Matru, Momaligi, Njala, Pepel, Pendembu, Shenge, Sulima, Sumbaria, Taiama, Tongo, Tumbu, Worodu, Yana, Yele, Yengema, Yonibana.
Official language: English.
Currency: Leone (SLL).
Provinces of Sierra Leone: Eastern, Northern, North West, Southern, Western Area.
Districts of Sierra Leone: Kailahun, Kenema, Kono, Bombali, Falaba, Koinadugu, Tonkolili, Kambia, Karene, Port Loko, Bo, Bonthe, Moyamba, Pujehun, Western Rural, Western Urban.