Liberia Map
Click to see large:
1250x1140
|
1500x1368
Liberia Location Map
Full size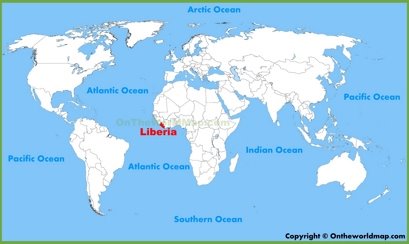 Large detailed map of Liberia
Administrative divisions map of Liberia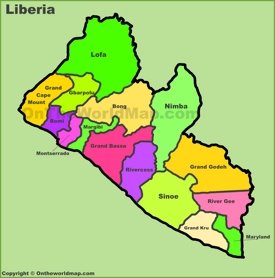 Large physical map of Liberia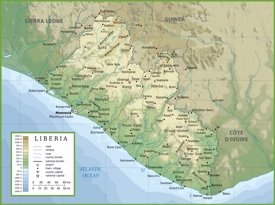 Liberia political map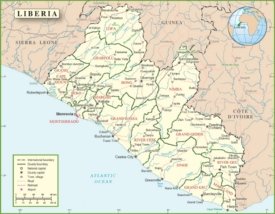 Liberia location on the Africa map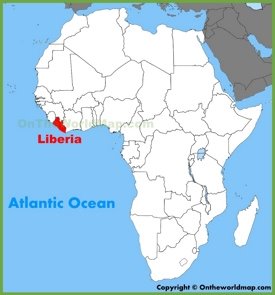 ---
About Liberia:
The Facts:
Capital: Monrovia.
Area: 43,000 sq mi (111,369 sq km).
Population: ~ 5,500,000.
Largest Cities: Monrovia, Gbarnga, Buchanan, Ganta, Kakata, Zwedru, Harbel, Harper, Pleebo, Foya.
Official language: English.
Currency: Liberian dollar (LRD).
Counties of Liberia: Bomi, Bong, Gbarpolu, Grand Bassa, Grand Cape Mount, Grand Gedeh, Grand Kru, Lofa, Margibi, Maryland, Montserrado, Nimba, Rivercess, River Gee, Sinoe.