Guinea Map
Click to see large:
1400x1061
|
1700x1288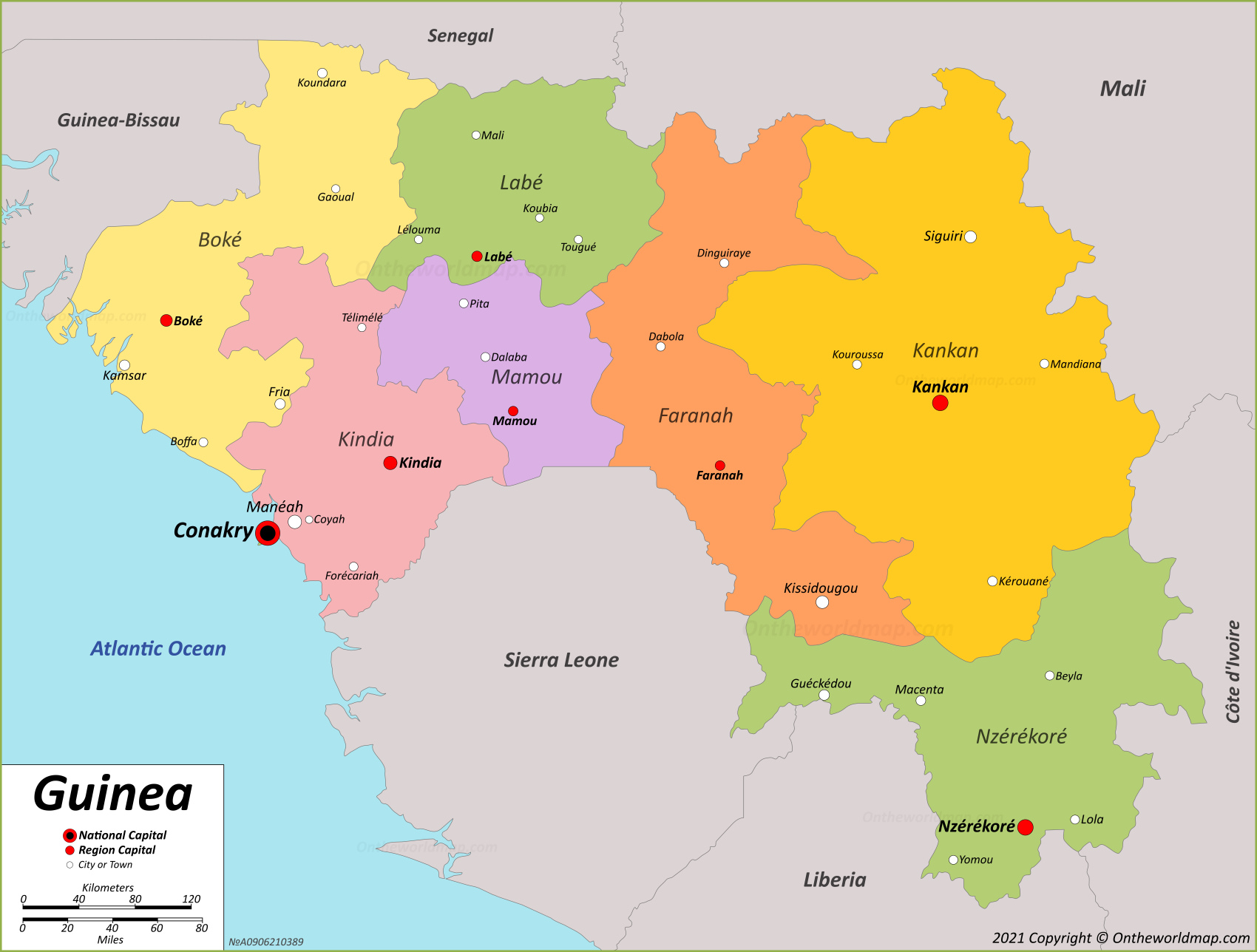 Guinea Location Map
Full size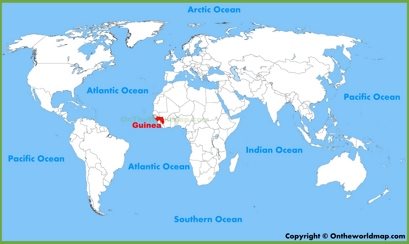 Large detailed road map of Guinea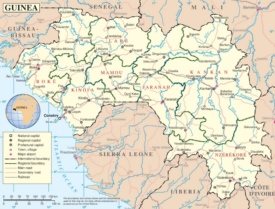 Administrative map of Guinea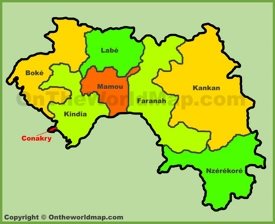 Guinea physical map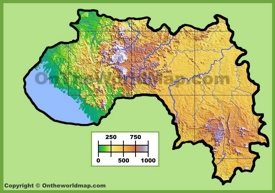 Guinea political map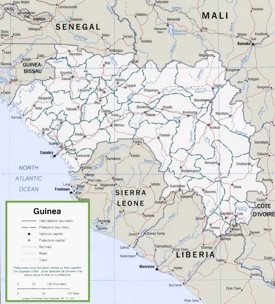 Guinea location on the Africa map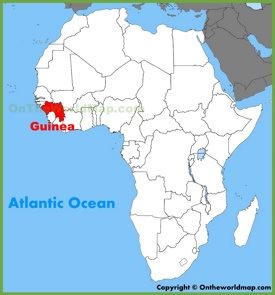 ---
About Guinea:
The Facts:
Capital: Conakry.
Area: 94,926 sq mi (245,857 sq km).
Population: ~ 13,000,000.
Largest Cities: Beyla, Boffa, Boké, Dinguiraye, Dubréka, Faranah, Forécariah, Fria, Conakry, Coyah, Dabola, Dalaba, Gaoual, Guéckédou, Kankan, Kérouané, Labé, Lélouma, Lola, Macenta, Mandiana, Mali, Mamou, Nzérékoré, Kindia, Kissidougou, Koubia, Koundara, Kouroussa, Pita, Siguiri, Télimélé, Timbo, Tougué, Yomou.
Official language: French.
Currency: Guinean franc (GNF).
Regions of Guinea: Conakry, Nzérékoré, Kindia, Boké, Labé, Mamou, Kankan, Faranah.