Paraguay Map
Click to see large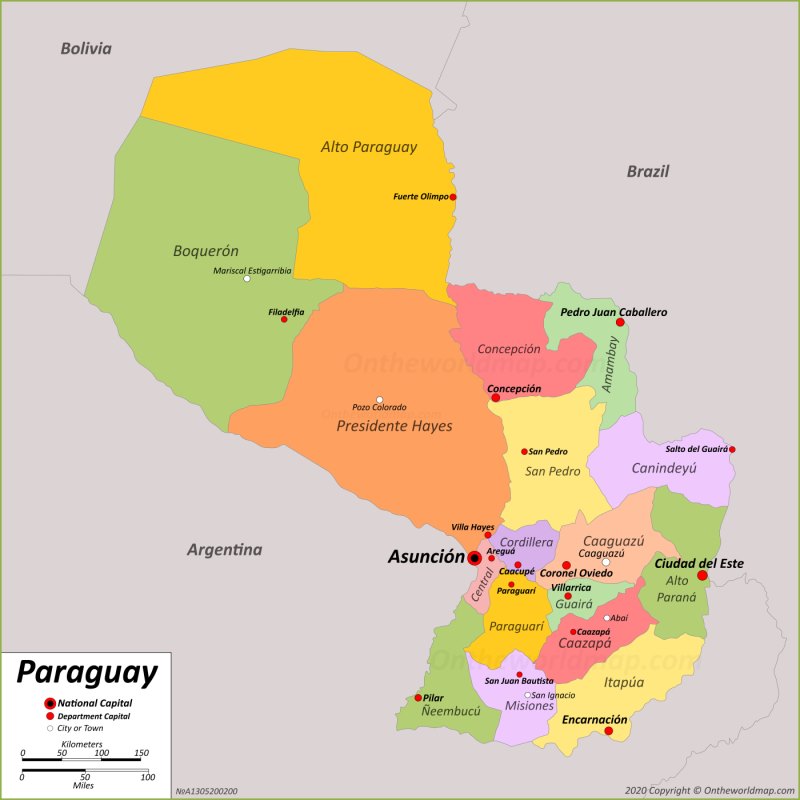 Paraguay Location Map
Full size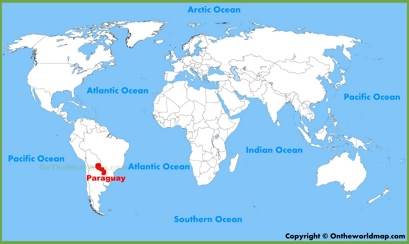 Large detailed map of Paraguay with cities and towns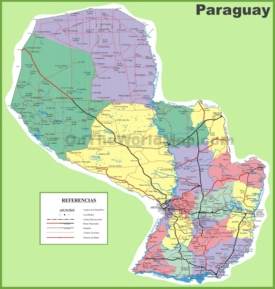 Administrative divisions map of Paraguay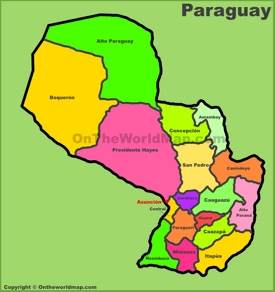 Paraguay political map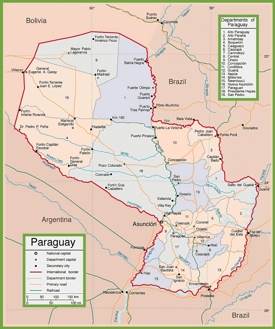 Paraguay road map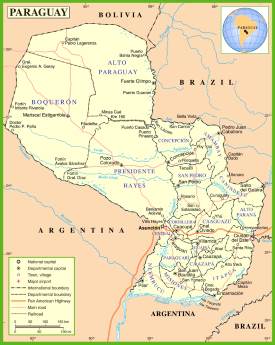 Paraguay location on the South America map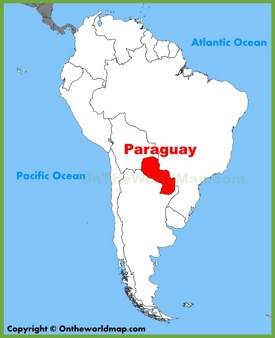 ---
About Paraguay:
The Facts:
Capital: Asunción.
Area: 157,065 sq mi (406,796 sq km).
Population: ~ 7,360,000.
Largest cities: Asunción, Ciudad del Este, Luque, San Lorenzo, Capiatá, Lambaré, Fernando de la Mora, Limpio, Ñemby, Encarnación, Caaguazú, Coronel Oviedo, Pedro Juan Caballero, Itauguá, Mariano Roque Alonso, Presidente Franco, Minga Guazú, Concepción, Itá, Villa Elisa.
Official language: Spanish, Guarani.
Currency: Guaraní (PYG).

Departments of Paraguay: Distrito Capital, Concepción, San Pedro, Cordillera, Guairá, Caaguazú, Caazapá, Itapúa, Misiones, Paraguarí, Alto Paraná, Central, Ñeembucú, Amambay, Canindeyú, Presidente Hayes, Alto Paraguay, Boquerón.