Medellín Map
Click to see large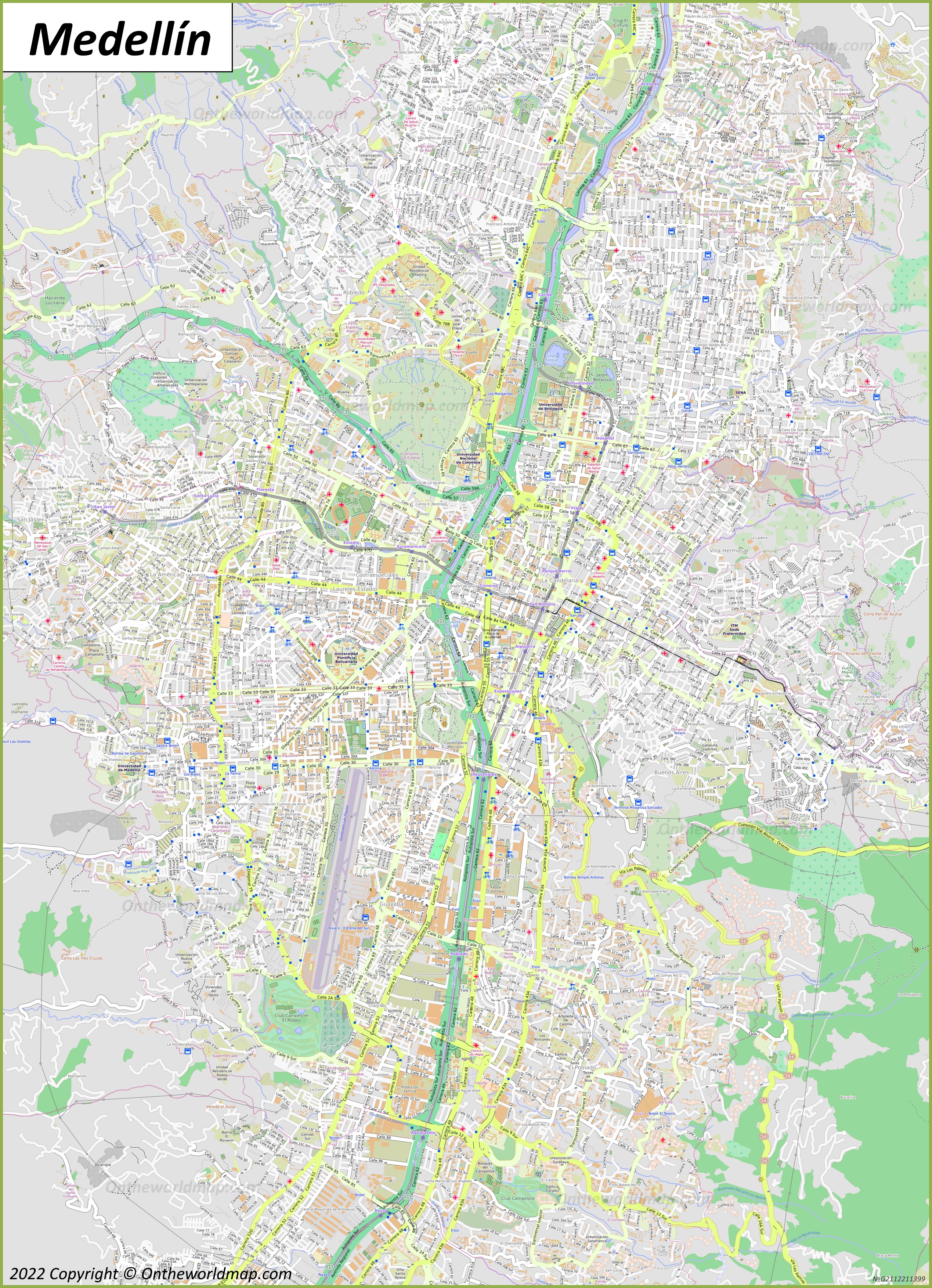 Click to see large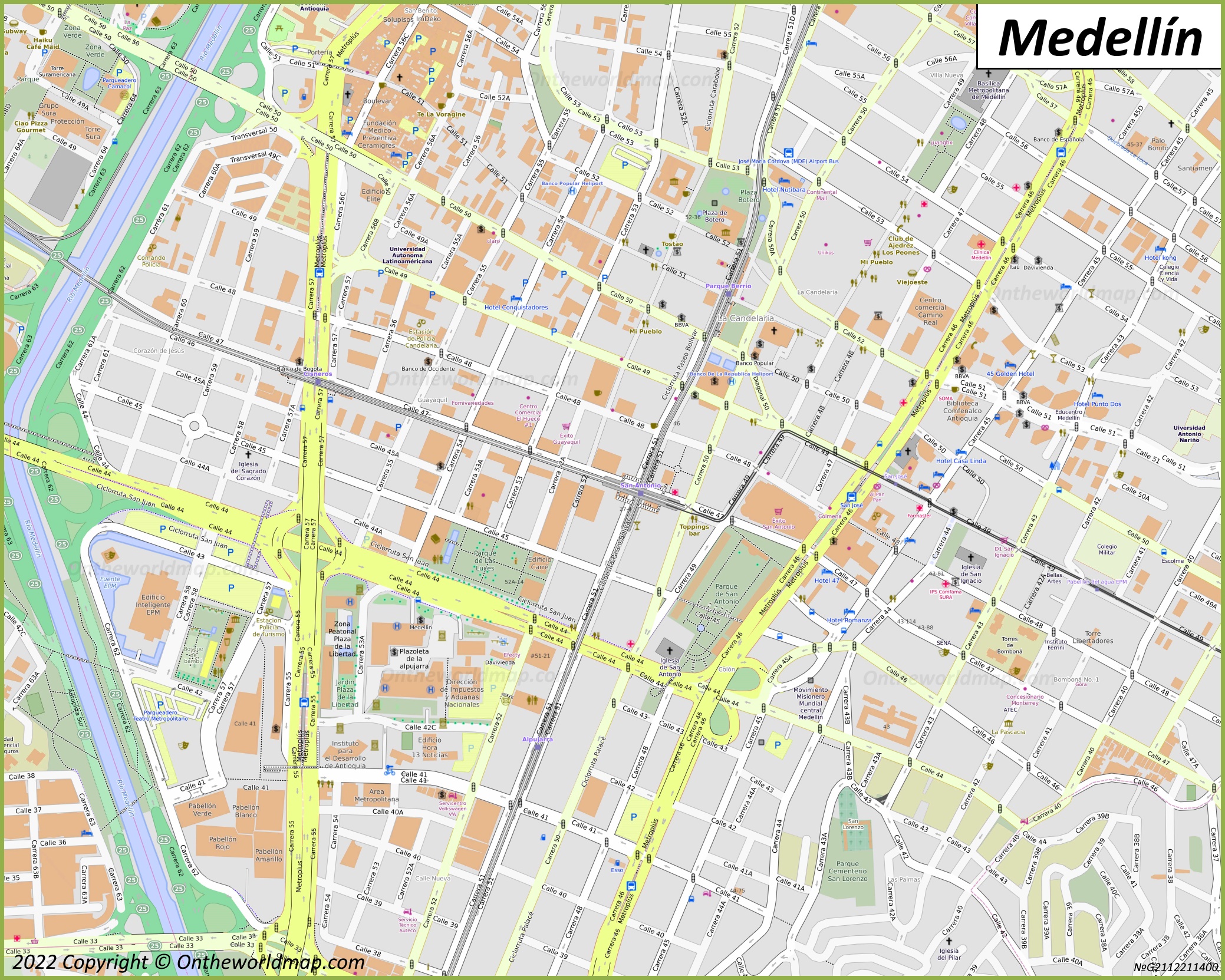 Medellín Location Map
Full size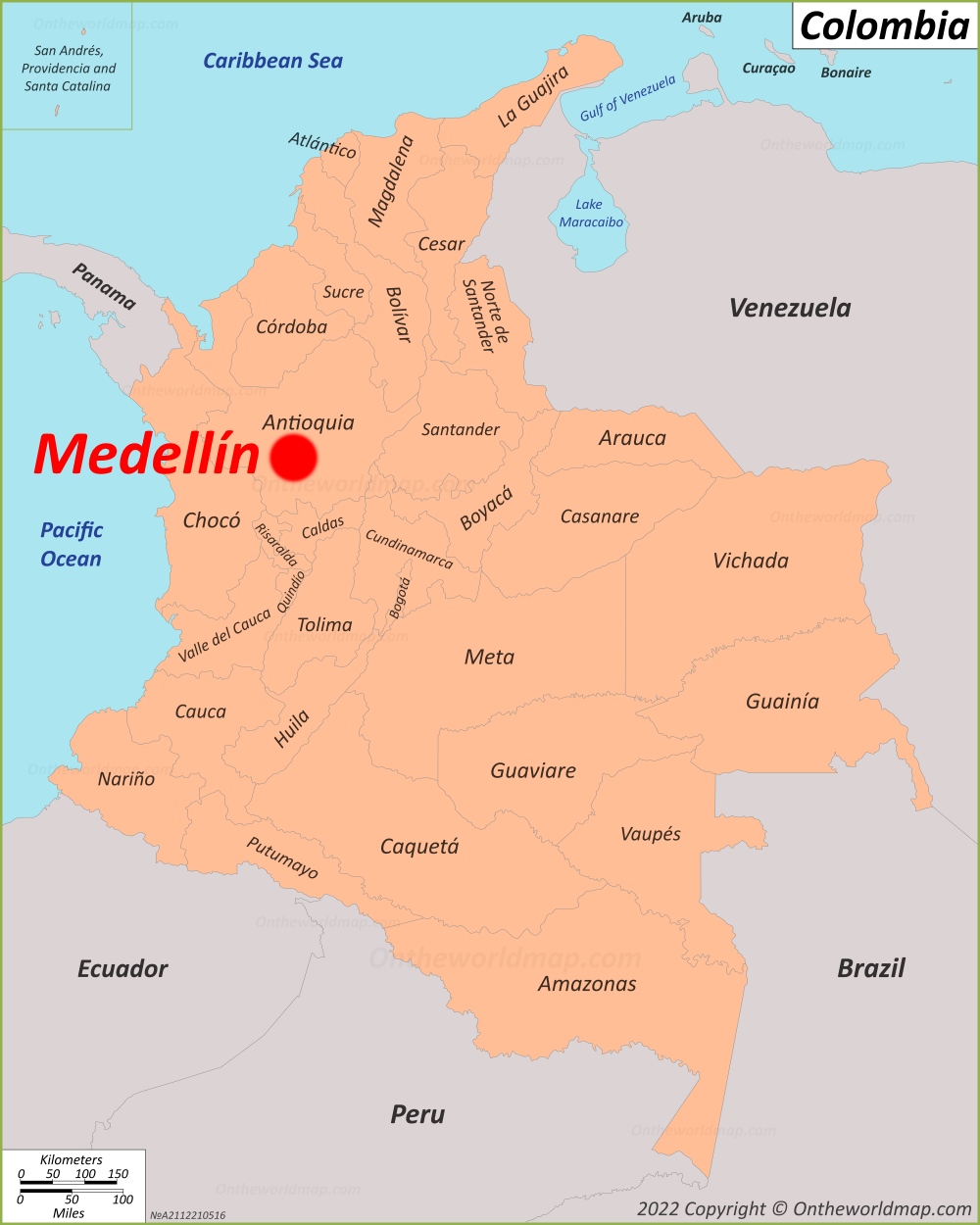 ---
About Medellín:
The Facts:
Region: Aburrá Valley.
Department: Antioquia.
Population: ~ 2,550,000.
Metropolitan population: ~ 4,100,000.
Communes of Medellín: Popular, Santa Cruz, Manrique, Aranjuez, Castilla, Doce de octubre, Robledo, Villa Hermosa, Buenos Aires, La Candelaria, Laureles—Estadio, La América, San Javier, El Poblado, Guayabal, Belén.
Main sights: Medellin Metrocable, Museum Pablo Escobar, El Castillo Museo y Jardines, Museo de Antioquia, Plaza Botero, Museo Casa de la Memoria, Plaza Botero.