Bogotá Map
Bogotá Location Map
Full size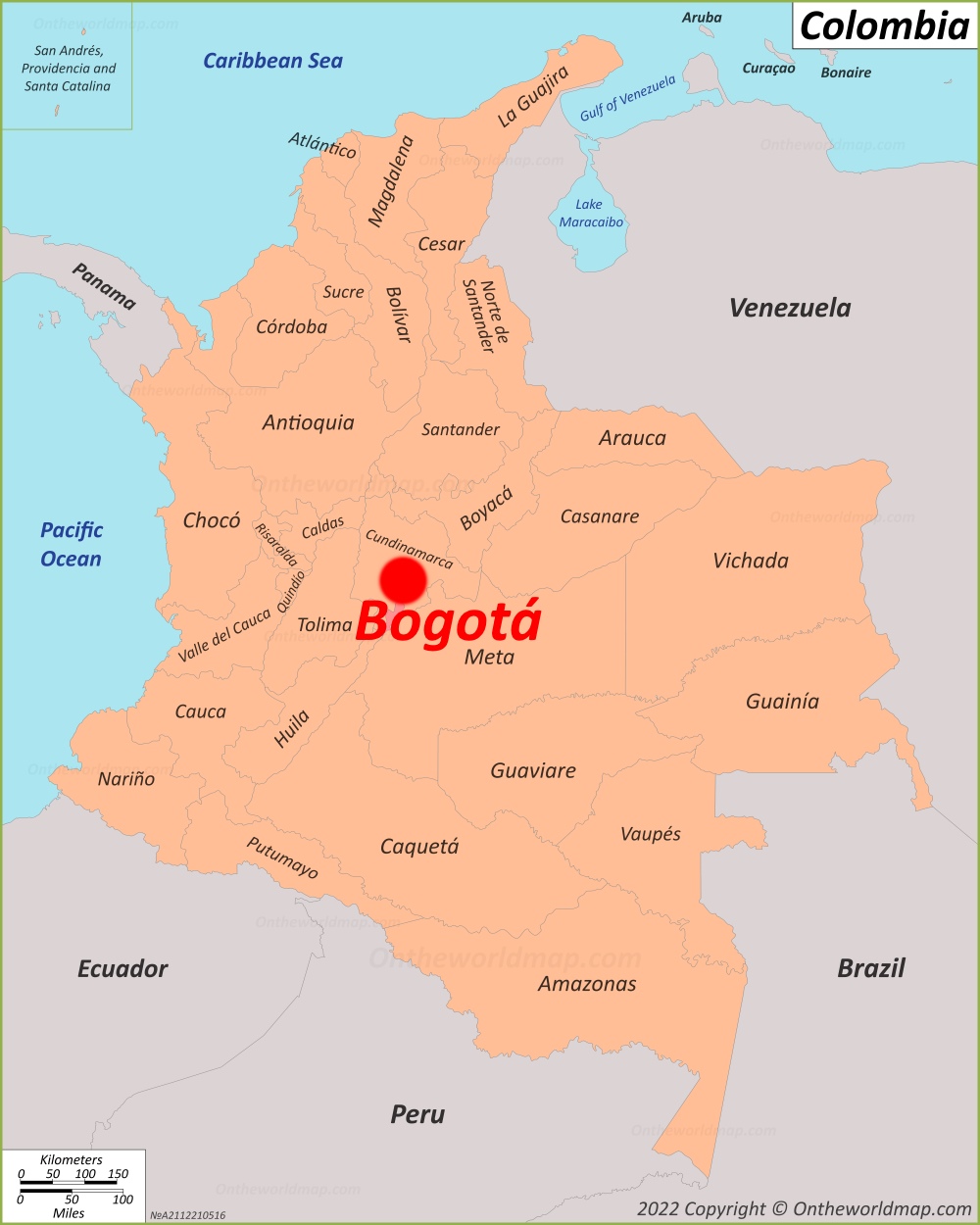 ---
About Bogotá:
The Facts:
Department: Capital District.
Population: ~ 7,800,000.
Metropolitan population: ~ 10,500,000.
Localities of Bogotá: Usaquén, Chapinero, Santa Fe, San Cristóbal, Usme, Tunjuelito, Engativá, Suba, Barrios Unidos, Bosa, Kennedy, Fontibón, Teusaquillo, Los Mártires, Antonio Nariño, Rafael Uribe Uribe, Ciudad Bolívar, SumapazPuente Aranda, La Candelaria.
Main sights: National Museum of Colombia, Gold Museum, Bogotá Museum of Modern Art, Botero Museum, Church of Our Lady of Lourdes, Simón Bolívar Park, Plaza de Bolívar de Bogotá, Museo Santa Clara, Teatro Colon, Catedral Primada de Bogota.