Colombia Map
Click to see large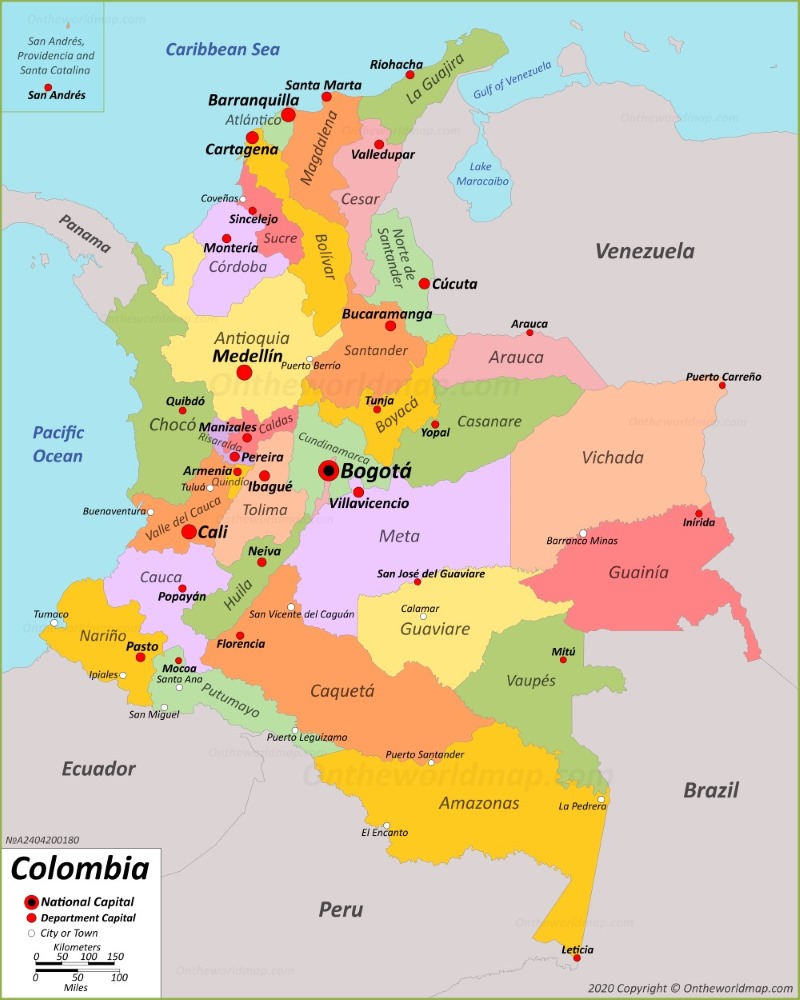 Colombia Location Map
Full size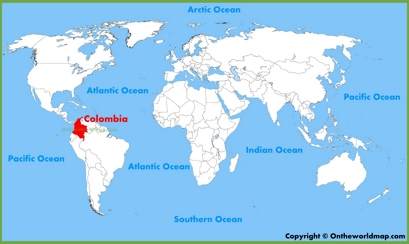 Large detailed road map of Colombia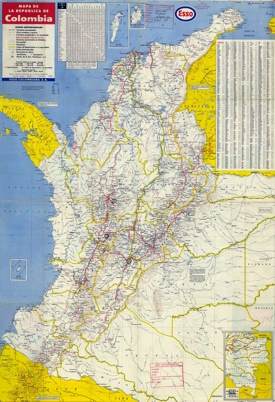 Administrative map of Colombia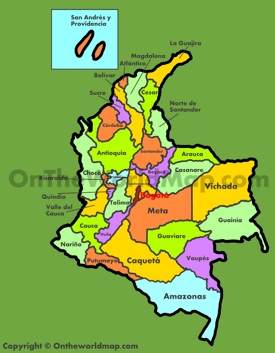 Colombia political map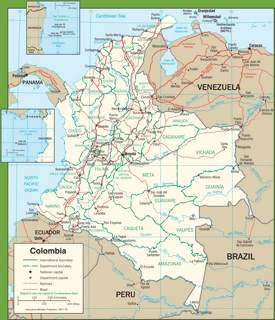 Physical map of Colombia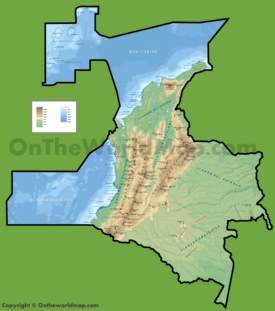 Colombia location on the South America map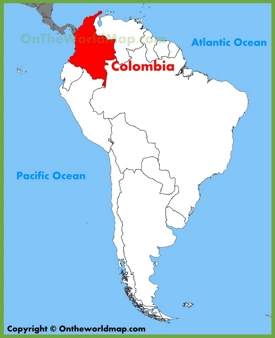 ---
About Colombia:
The Facts:
Capital: Bogotá.
Area: 440,831 sq mi (1,141,748 sq km).
Population: ~ 51,000,000.
Largest Cities: Bogotá, Medellín, Cali, Barranquilla, Cartagena, Cúcuta, Soledad, Ibagué, Soacha, Bucaramanga, Villavicencio, Santa Marta, Valledupar, Bello, Pereira, Montería, San Juan de Pasto, Buenaventura, Manizales, Neiva, Palmira, Armenia, Riohacha, Sincelejo, Popayán, Itagüí, Floridablanca, Envigado, Tuluá, Tumaco, Dosquebradas, Tunja, San Juan de Girón, Apartadó, Uribia, Barrancabermeja, Florencia.
Official language: Spanish.
Currency: Colombian peso (COP).
Departments of Colombia: Capital District, Amazonas, Antioquia, Arauca, Atlántico, Bolívar, Boyacá, Caldas, Caquetá, Casanare, Cauca, Cesar, Chocó, Córdoba, Cundinamarca, Guainía, Guaviare, Huila, La Guajira, Magdalena, Meta, Nariño, Norte de Santander, Putumayo, Quindío, Risaralda, San Andrés y Providencia, Santander, Sucre, Tolima, Valle del Cauca, Vaupés, Vichada.