Santiago de Cali Map
Click to see large
Click to see large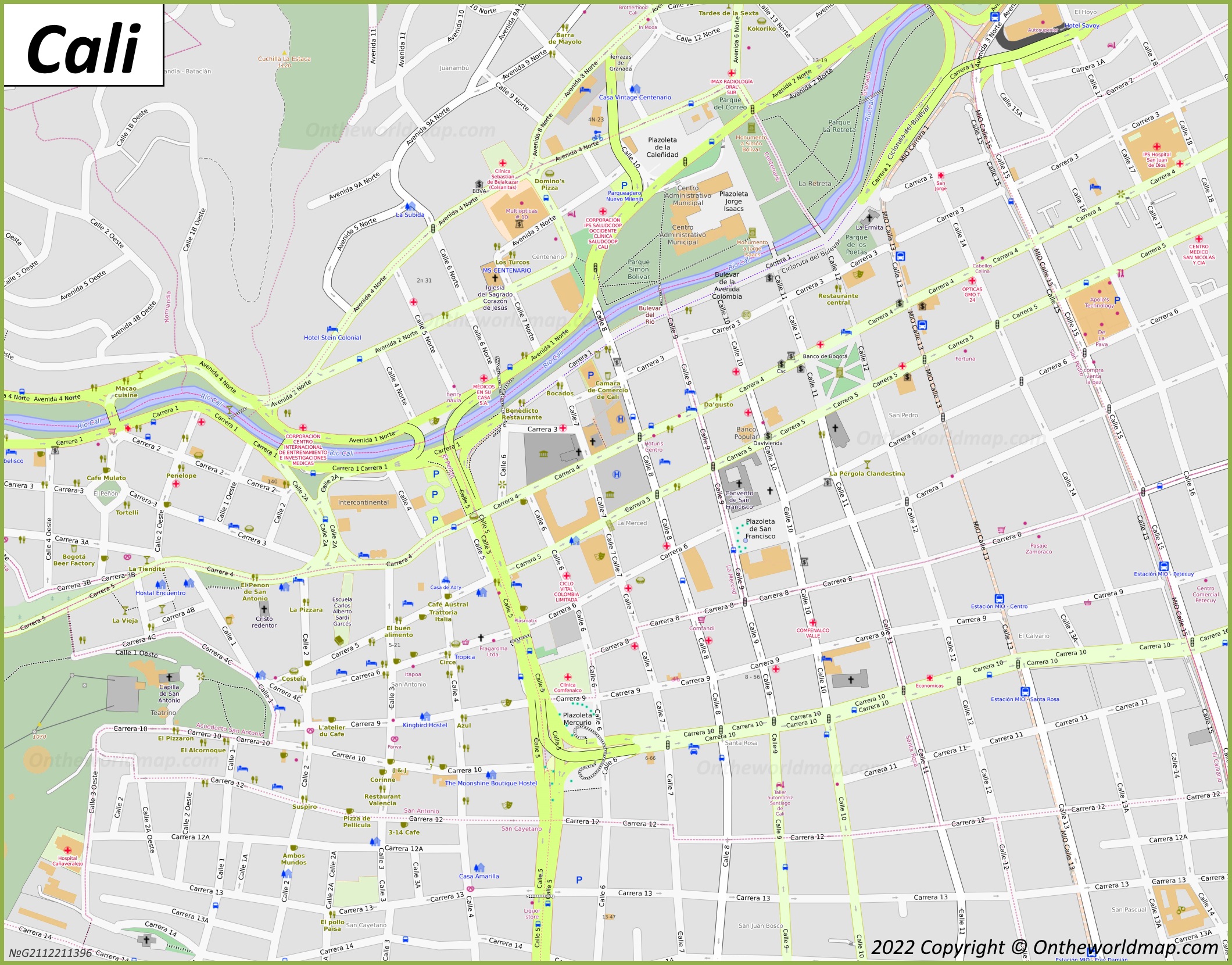 Cali Location Map
Full size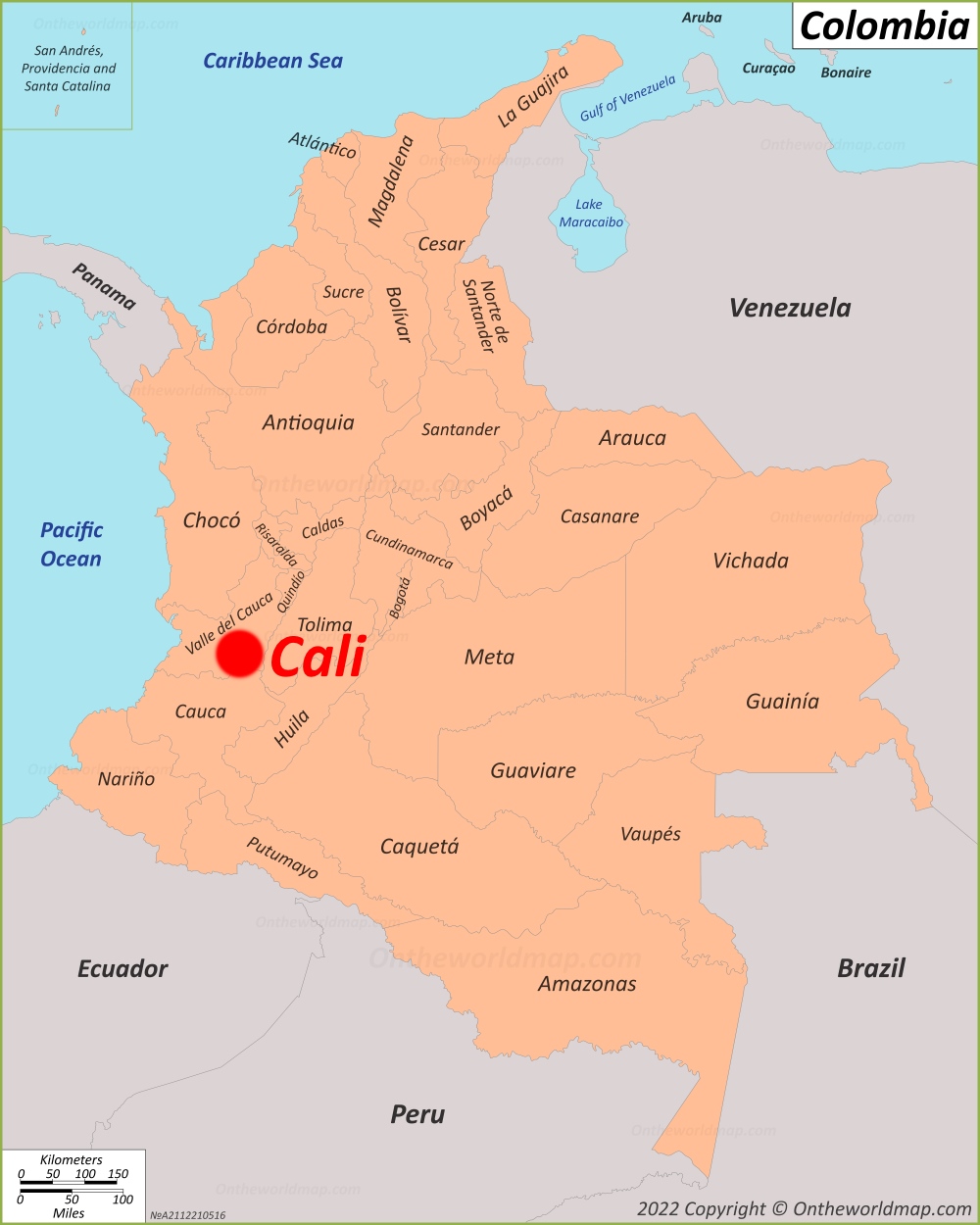 ---
About Cali:
The Facts:
Department: Valle del Cauca.
Population: ~ 2,500,000.
Metropolitan population: ~ 3,300,000.
Localities of Cali: Cali-Aguacatal, Cauca Norte, Pondaje, Cauca Sur, Cañaveralejo, Pance-Lili.
Main sights: Plaza de Caicedo, Parque del perro, Avenida San Joaquín, Calima Gold Museum, Sebastian de Belalcázar's monument, San Antonio, La Tertulia Museum, Cali River, Juanchito, El Gato del Río, Cristo Rey, Boulevard del río Cali, Farallones de Cali, La Ceiba, Orquideorama Enrique Perez Arbeláez, Cerro de las Tres Cruces.