Efate Map
Click to see large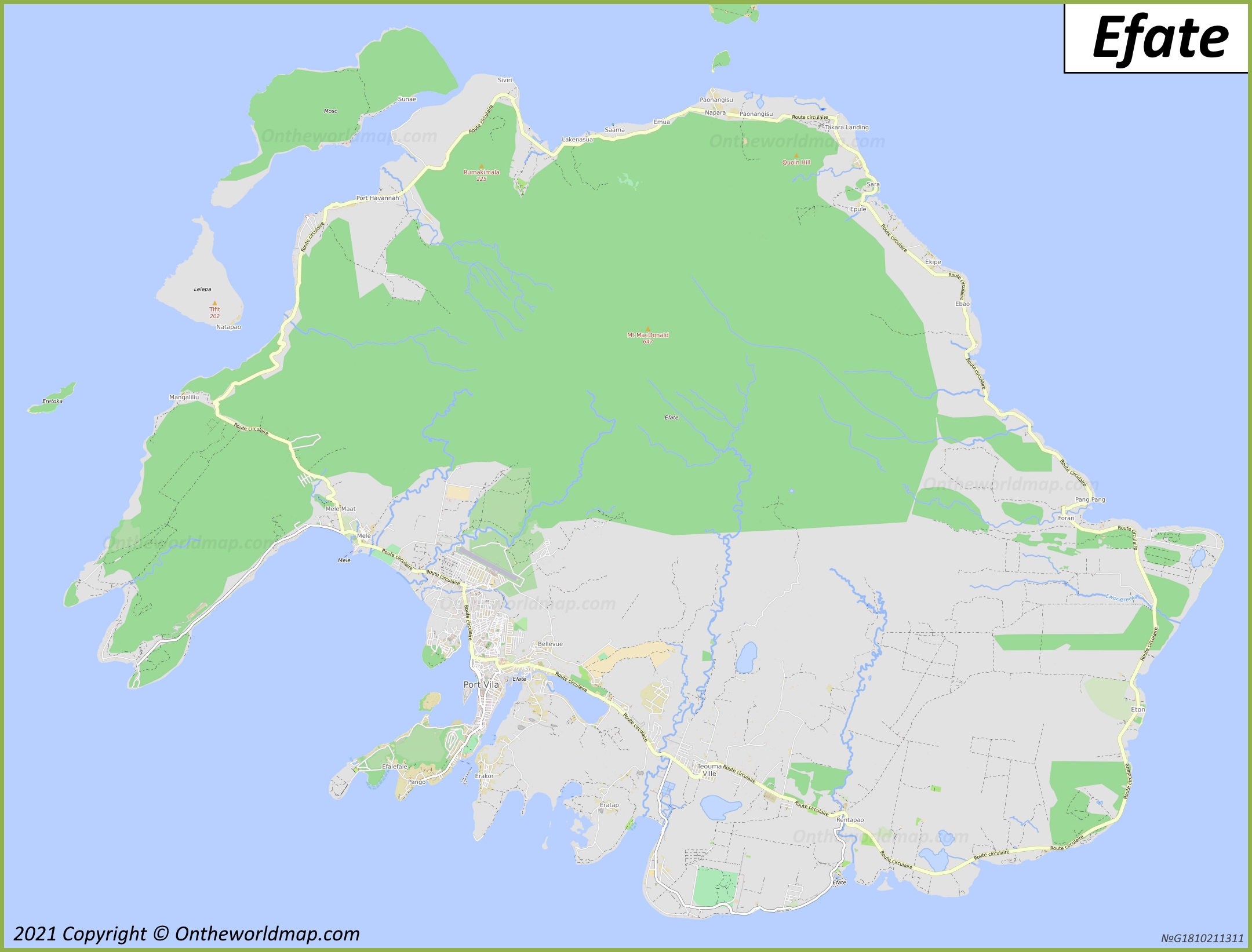 Efate Location Map
Full size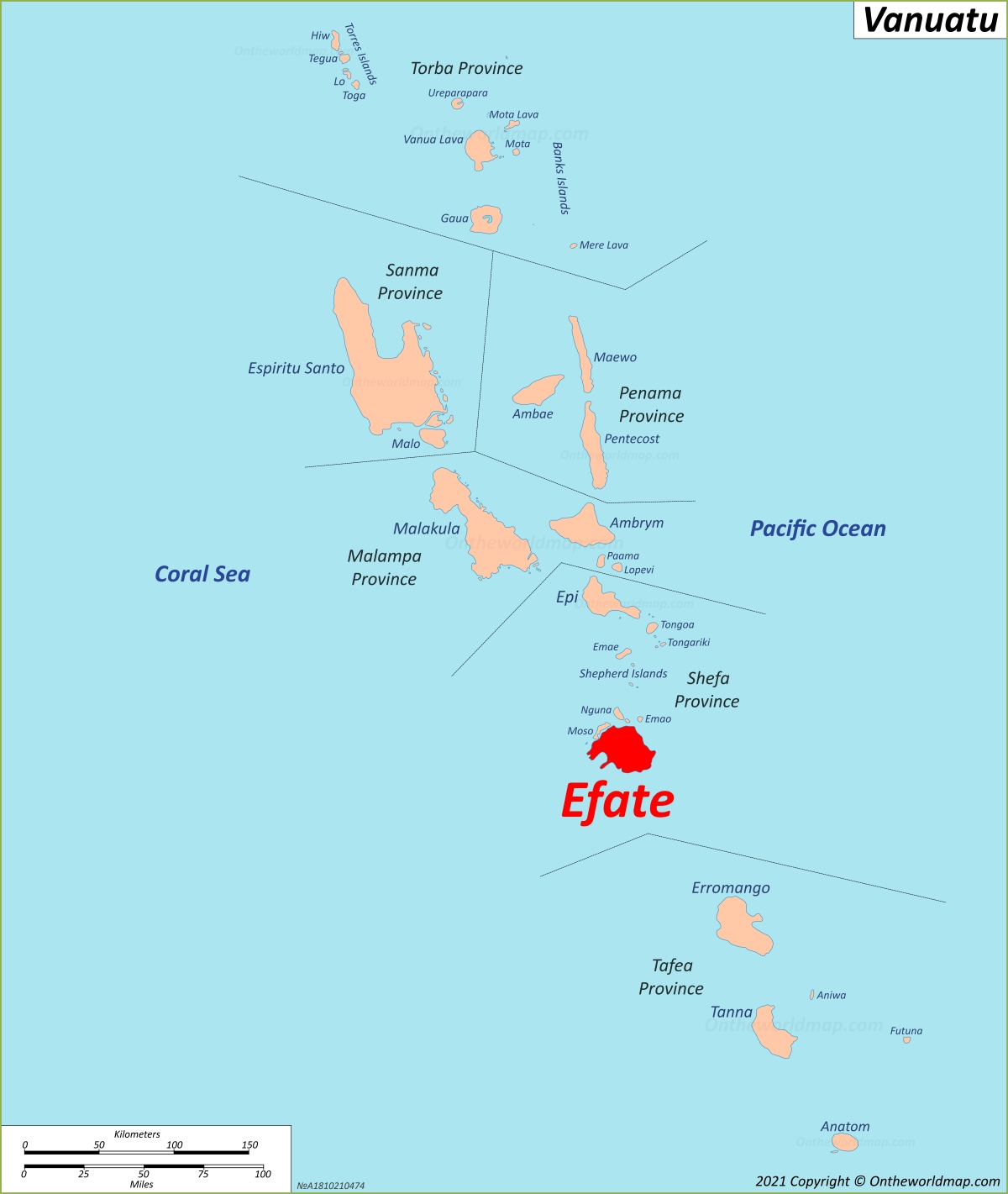 ---
About Efate:
The Facts:
Province: Shefa.
Population: ~ 70,000.
347 sq mi (900 sq km).
Cities, towns and villages: Port Vila, Pango, Epantgoueï, Erakor, Matao Tiupeniu, Mele, Mele Maat, Tamate, Mangaliliu, Manga'asi, Port Havannah, Sema, Saama, Emua, Napara, Paonangisu, Baofatu, Onesua, Epule, Ekipe, Epao, Pang Pang, Poi, Eton, Eratap, Ekasup.