Uruguay Map
Click to see large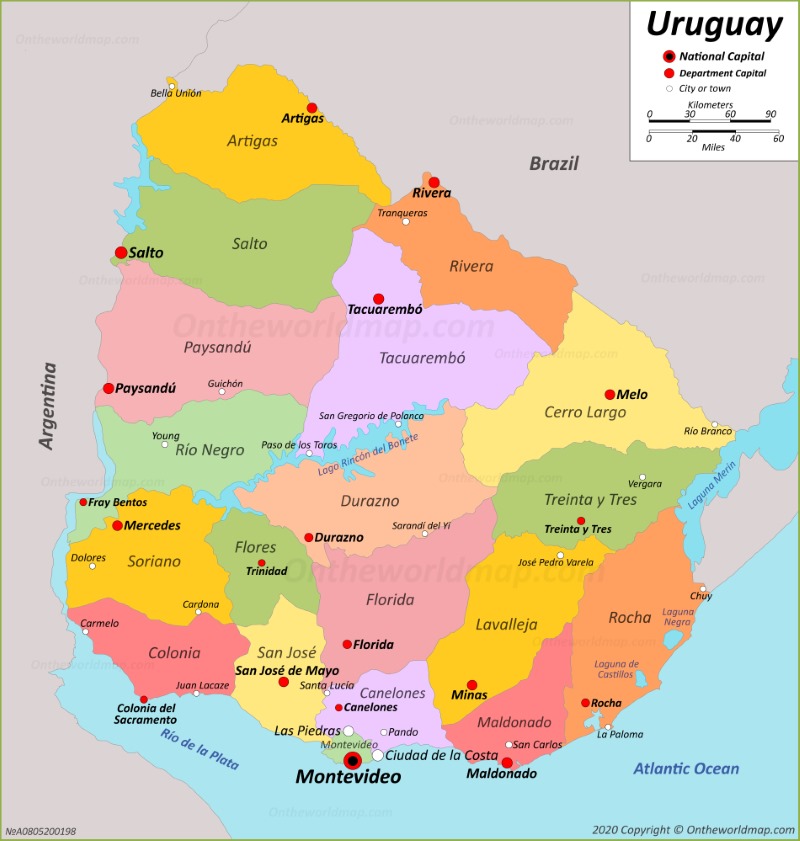 Uruguay Location Map
Full size
Large detailed map of Uruguay with cities and towns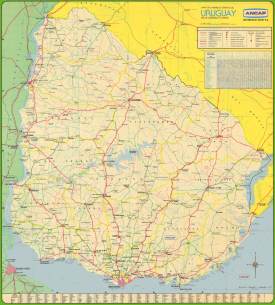 Administrative divisions map of Uruguay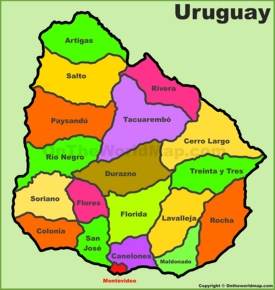 Uruguay physical map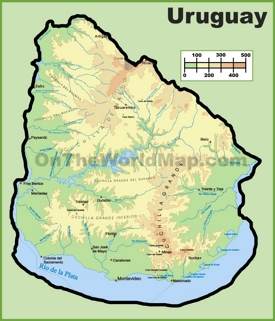 Uruguay political map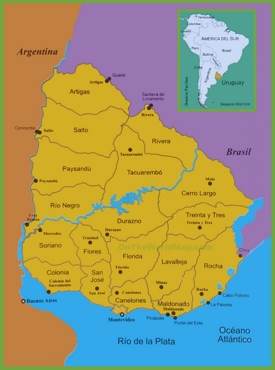 Uruguay railway map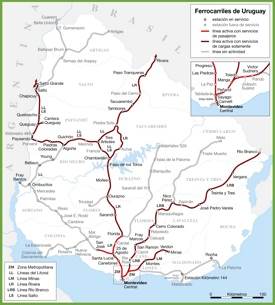 Uruguay road map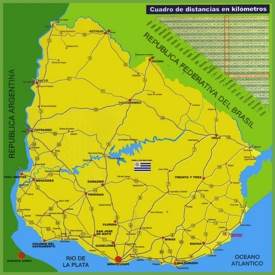 Uruguay location on the South America map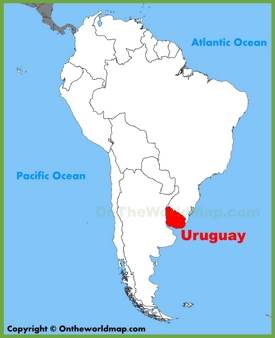 ---
About Uruguay:
Uruguay is officially named the Eastern Republic of Uruguay located in South America. Argentina is the neighbor in the west and Brazil in the east and north. In the south and southeast it is surrounded by Atlantic Ocean. Uruguay is the second smallest nation in South America. Uruguay is a republic country where the size of middle class is very high.

Montevideo is the capital and largest city in Uruguay. Spanish is the official language.

The Facts:
Capital: Montevideo.
Area: 68,037 sq mi (176,215 sq km).
Population: ~ 3,450,000.
Largest cities: Montevideo, Salto, Ciudad de la Costa, Paysandú, Las Piedras, Rivera.
Official language: Spanish.
Currency: Uruguayan peso (UYU).