Tokelau Map
Tokelau Location Map
Full size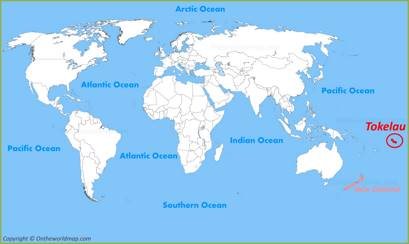 Atafu Map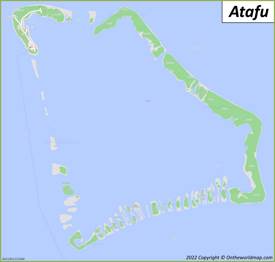 Fakaofo Map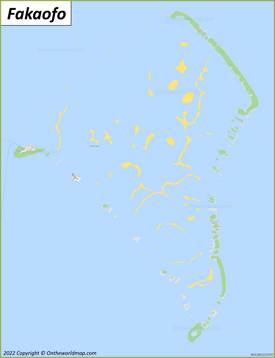 Nukunonu Map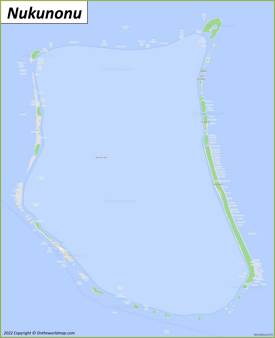 Tokelau location on the Pacific Ocean Map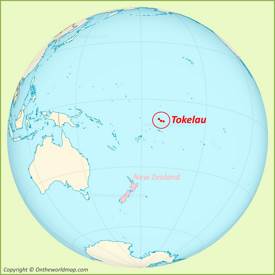 ---
About Tokelau:
The Facts:
Capital: None.
Area: 3,9 sq mi (10 sq km).
Population: ~ 1,500.
Official language: English, Tokelauan.
Currency: New Zealand dollar (NZD).
Atolls of Tokelau: Atafu, Nukunonu, Fakaofo.
Islands of Tokelau:
Atafu: Fogalaki i Lalo, Fogalaki-Matangi, Te Oki, Te Hepu, Laualalava, Te Kapi, Na Utua, Motu Atea, Motu Fakalalo, Tama Hakea, Hakea Lahi ki Matagi, Hakea O Himi, Malatea, Kenakena, Malo o Futa, Motu o Te Lakia, Komulo, Hakea o Apelamo, Na Hapiti, Niuefa, Fenualoa, Te Puka, Tamaheko, Te Alofi, Tulua a Kovi, Tagi a Kuli, Hakea o Himi, Tulua a Kava, Motu o te Niu, Malatea, Hakea o Hoi, Hakea o Fata, Kenakena, Matu o Tenumi, Matu o te Lakia, Motu Fakaka kai, Malo o Futa, Malo o Futa, Motu o te Fala, Tafega, Komulo, Hakela Lahi i Lalo, Hotoma, Hakea o Apelamo, Na Hapiti, Niuefa, Fenualoa, Te Puka, Tamaheko, Te Alofi, Ulugagie, Atafu Village.
Fakaofo: Mulifenua, Vini, Motu Pelu, Avaono, Talapeka, Te Lafu, Olokalaga, Palea, Manumea, Ofuna, Kavivave, Heketai, Motuloa, Motu Akea, Motu Iti, Niue, Fugalei, Manuafe, Otafi Loto, Otafi Loa, Kaivai, Nukuheheke, Nukamahaga Lahi, Nukamahaga Iti, Tenki, Pagai, Matakitoga, Vaiaha, Falatutahi, Lapa, Hugalu, Logotaua, Tafolaelo, Otano, Akegamutu, Te Loto, Kapiomotu, Metu, Hakea Mahaga, Pukava, Hakea, Te Kau Afua o Humu, Nukulakia, Te Papaloa, Pataliga, Nukumatau, Fale, Te Afua tau Lua, Fenua Fala.
Nukunonu: Avakaukilikili, Matalapa, Niualemu, Hini Ailani, Te Palaoa, Apia, Haumagalu, Niututahi, Lalohumu, Olomoana, Tuigaika, Tima, Vaivaimai, Te Nonu, Patiku, Tuatiga, Tagamako, Hilakehe, Na Taulaga, Punalei, Motu Fala, Motu Akea, Fulumahaga, Na Hapiti, Fatigauhu, Te Afua o lafu, Te Puka i Mua, Motuhaga, Te Kamu, Fakanava Tau Loto, Vini, Te Puka i Muli, Te Fakanava.