Damascus Map
Damascus Location Map
Full size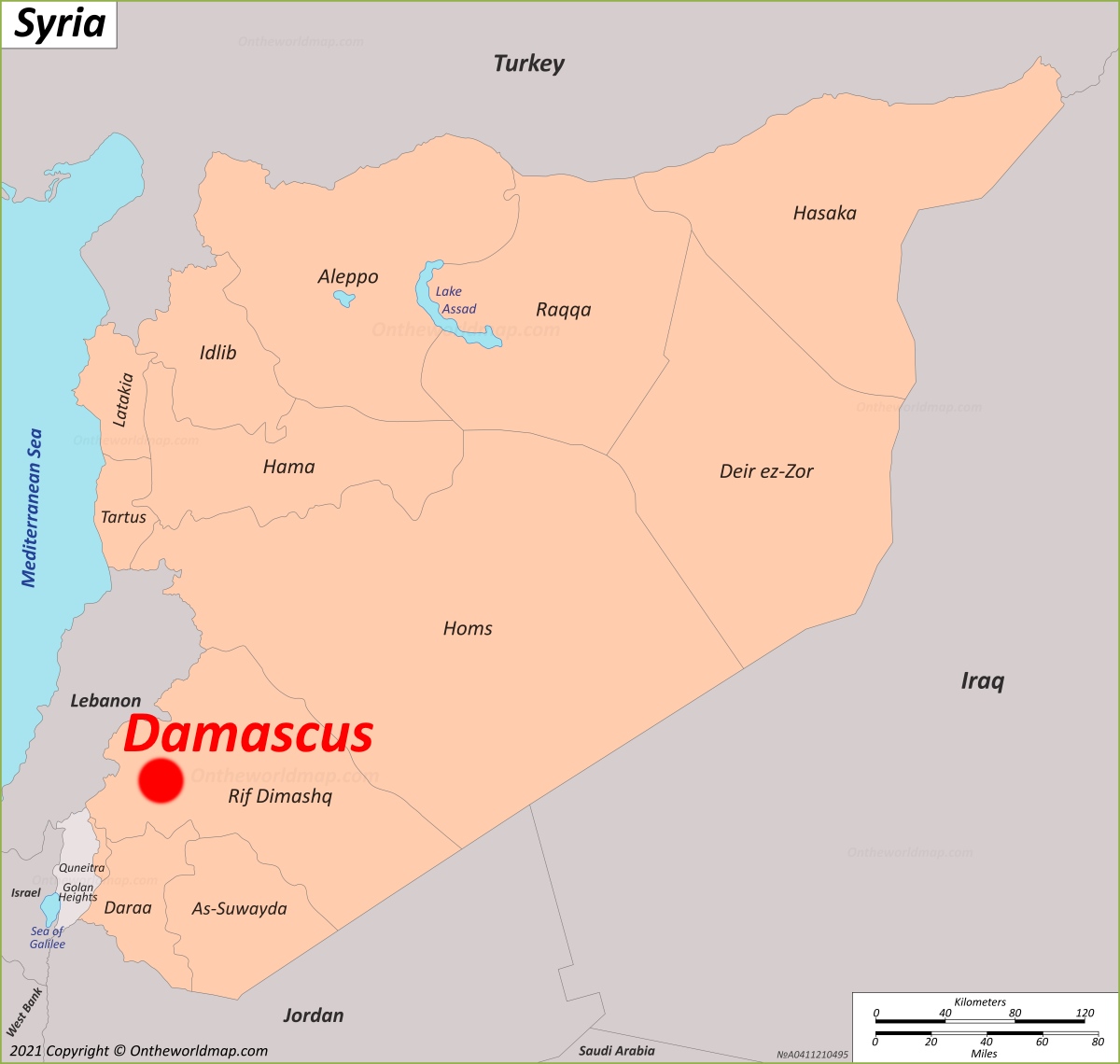 ---
About Damascus:
The Facts:
Governorate: Damascus.
District: Damascus.
Population: ~ 2,100,000.
Metropolitan population: ~ 3,000,000.
Main sights: Citadel of Damascus, Damascus Straight Street, National Museum of Damascus, Great Mosque of Damascus, Bab Sharqi, Bab Tuma, Medhat Pasha Souq, Umayyad Mosque, Mausoleum of Saladin, Sayyidah Ruqayya Mosque, Sayyidah Zaynab Mosque, Bab al-Faradis, Bab al-Salam, Bab Tuma, Bab Sharqi, Bab Kisan, Bab al-Saghir, Bab al-Jabiya, Chapel of Saint Paul, Mariamite Cathedral of Damascus, Cathedral of the Dormition of Our Lady, Saint George's Syriac Orthodox Cathedral, Khan As'ad Pasha, Azm Palace.